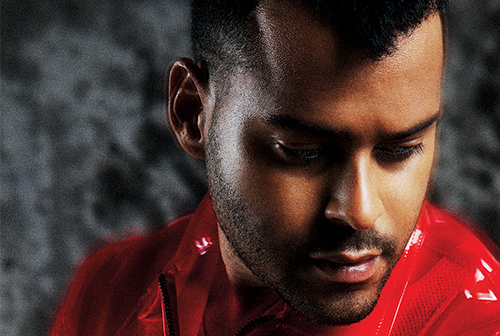 In The Dark Of Your Love
George Lewis Jr. (known on stage simply as Twin Shadow) croons to that quiet nebulous of a heart that we shroud under ourselves and feign nonexistence; claiming that our personal affects have defied the organ so much that it has been wholly consumed by void. But rather than charming such form of repressed delight, Lewis confiscates this vulnerability and bathes in his heartbreak. Unwittingly in this process, he mixes a New Age solution for the soul, teaming trance-like synths from '80s New Wave with the sensitivity only found in rhythm and blues, along with just a riff of narrative rock 'n' roll, for a unique whisper of a sound that reverberates where you feel it the most. Months after Lewis' runway debut this past fall—performing a live soundtrack for Public School's Spring/Summer 2015 fashion show—he returns this March with his third album, 'Eclipse,' the Dominican Republic-born musician's first major-label release that continues his quest from the shadows to further places we dare not pause.
Photographed by Jack Waterlot | Styled by Amy Mach
[slider_pro id="29″]
Model: George Lewis Jr.