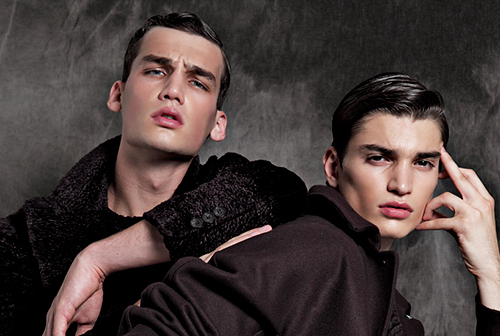 #ATribute to the Armani Jacket
In honor of #ATribute, the new digital initiative from Giorgio Armani that celebrates the iconic fashion house's 40 year anniversary, we've taken our own #FBF gaze, reminiscing over our own favorite iterations of the Armani jacket—the #ATribute this week—featured in the print versions of Essential Homme over this past year. From last issue's cover star Hugh Dancy to full-look collection shoots, the classically cool Armani jacket has proven to be a menswear must-have.
[slider_pro id="31″]
Images: Essential Homme.