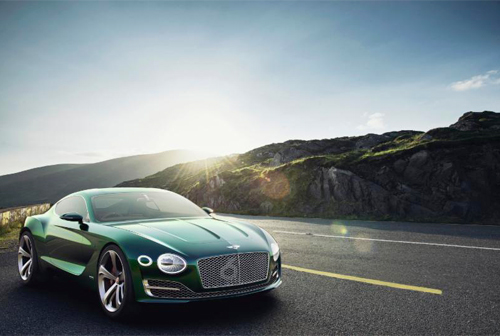 Bentley's New Concept Car: the EXP 10 Speed 6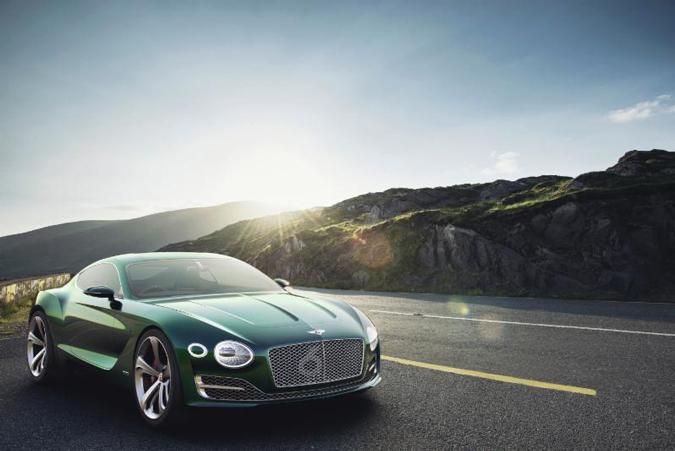 Image: Bentley Motors.
Recently revealed at the 2015 Geneva International Motor Show, Bentley Motors makes a bold statement with the EXP 10 Speed 6, a British interpretation of a two-seater sports car using skilled handcrafting, the finest materials, and advanced machinery.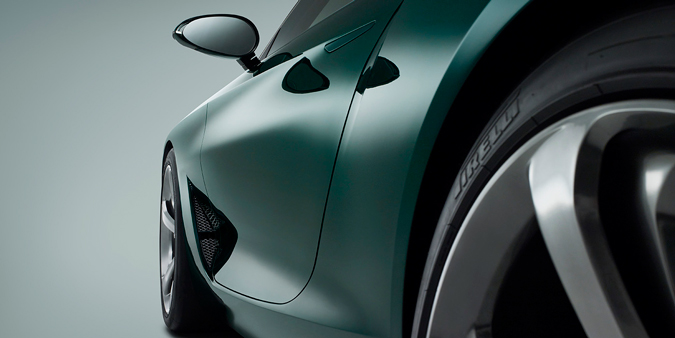 Image: Bentley Motors.
The exterior design of the EXP 10 Speed 6 is an expression of athletic surfaces inspired by the aerodynamic shapes of aircraft fuselages and wings. The car also sees a new version of the iconic Bentley matrix grille and four-round headlamps to the paint color; a deeper and more metallic version of British Racing Green.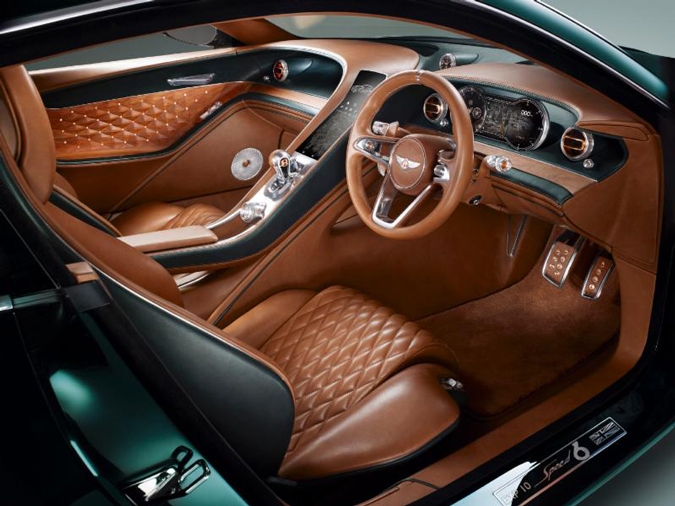 Image: Bentley Motors.
Inside, the inspiration for the interior comes from a continuous line that runs from around the cabin, through the console, and into two symmetrical wings before flowing out onto the door. Copper elements are used as accents on the exterior and interior to highlight the performance hybrid potential of the new powertrain. Between the two quilted sports seats is the narrow center console, which houses driver controls and a highly intuitive 12″ touch screen.
All these elements come together to present the EXP 10 Speed 6; a Bentley for the next generation – lean, toned and exquisitely precise. Wolfgang Dürheimer, chairman and chief executive of Bentley Motors comments, "This is not just a new sports car concept – but the potential Bentley sports car – a bold vision for a brand with a bold future."