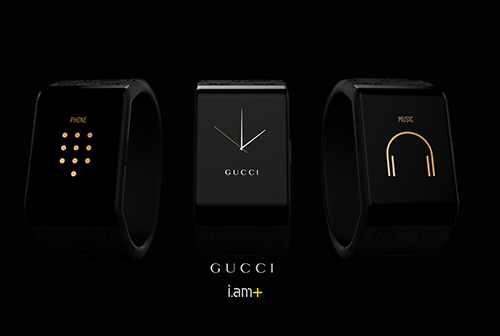 Gucci and Recording Artist will.i.am Announce New Tech Concept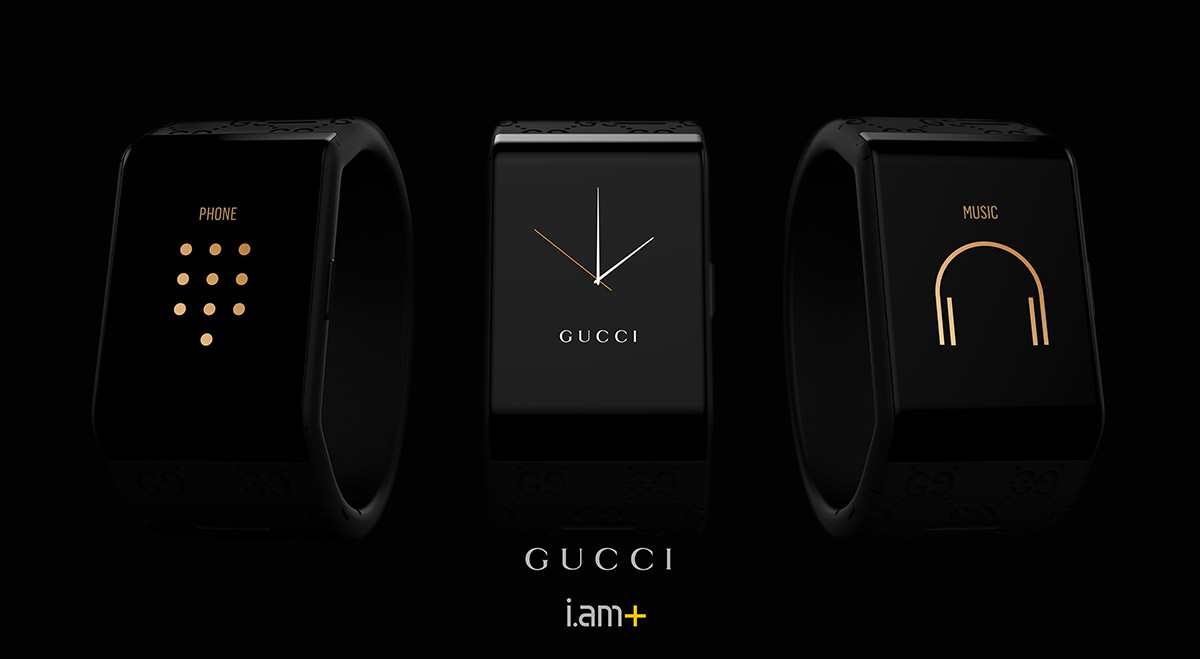 Image: Gucci.
Today powerhouse Italian brand Gucci and recording artist of Black Eyed Peas fame, will.i.am, announced a special partnership that aims to tie interaction and time with wearable technology at watch and jewelry summit Baselworld 2015. Powered by i.am+, the musician's entrepreneurial entity—which made its eyewear debut last fall—the groups have come together to reveal a completely stand alone smart band that, independent from any smartphone, will be able to send and receive calls, text messages, emails, and other data, working as a sophisticated voice assistant. President and CEO of Gucci Timepieces Stéphane Linder said,"Today, through this innovative collaboration with i.am+ and will.i.am, Gucci Timepieces is fully embracing the future of wearable technology that is now ahead of us, with the objective of launching a wearable device concept that is a fashion accessory, incorporating the most comprehensive and advanced technological functionalities."
On the heels on Apple's upcoming smart watch and just months after Gucci's creative changes inside its main fashion lines, the news comes as a curious concept that we are eagerly awaiting life.