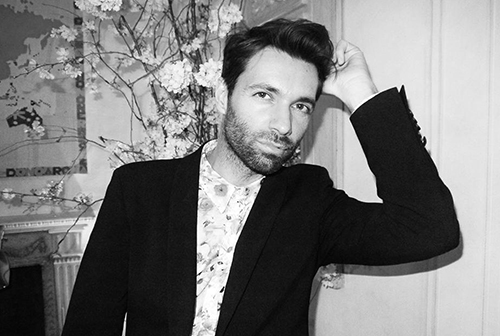 Massimo Giorgetti Named Creative Director of Emilio Pucci
Image: MSGM.
Florentine fashion house Emilio Pucci welcomes Massimo Giorgetti of MSGM as its new creative director following the departure of Peter Dundas, who is now with Roberto Cavalli. Giorgetti's career has been a broad one, beginning in accounting, moving to sales, and then finally design, which has allowed him to develop a strategic vision of fashion production. He emerged onto the fashion scene from Milan with a playful aesthetic featuring bold colors and joyful prints. Hailed one of Italy's most talented young designers, Giorgetti is currently the creative director of his own line, MSGM, which launched in 2009 and skyrocketed to commercial and critical success. Along with his passion for fashion, the Milanese designer also incorporates his interest for indie music and contemporary art into his creations with a celebrative spirit. "Massimo Giorgetti embodies the entrepreneurial spirit and ingenuity of a new breed of designers," said a representative from Emilio Pucci in a statement.
Officially assuming his new role in April, Giorgetti will continue to run MGSM, dividing his time between Pucci's headquarters in Florence and his brand's offices in Milan. His debut collection for Pucci will be unveiled at Milan Fashion Week this coming September and will surely showcase his maverick style and iconic irreverent prints.