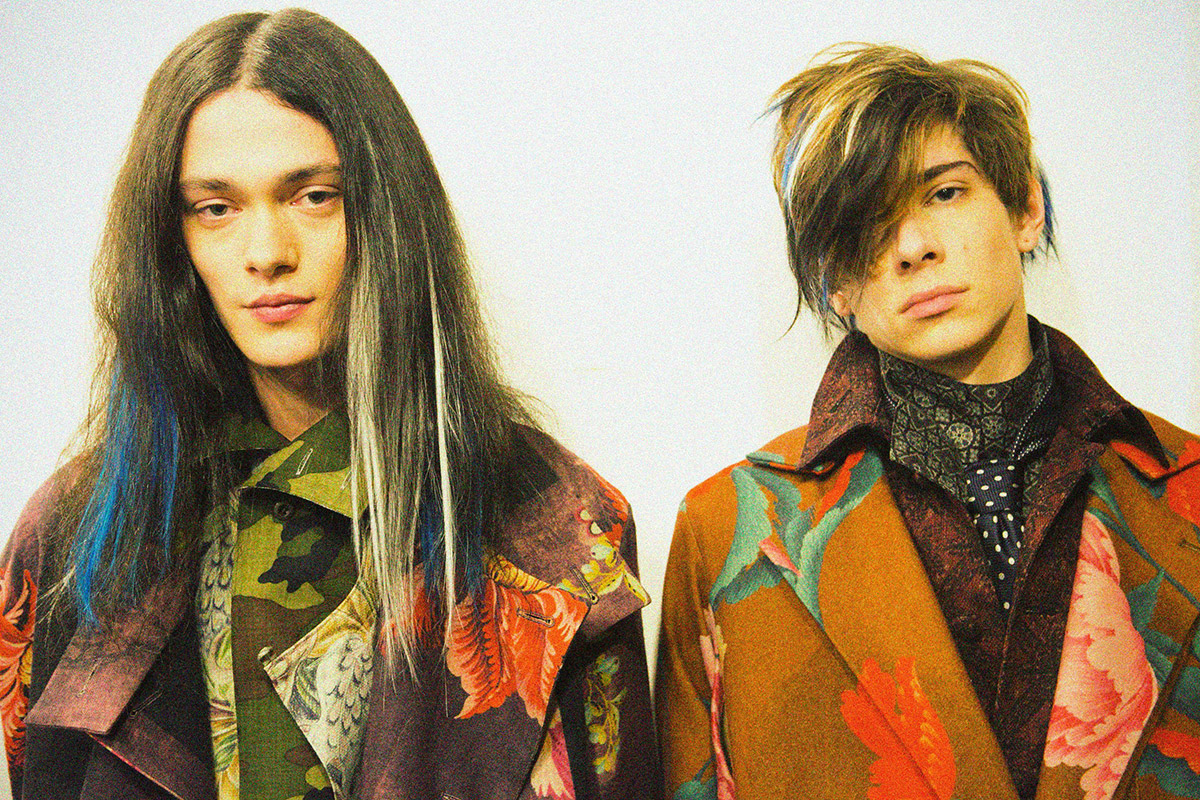 Best BTS Moments from Men's AW14 Fashion Weeks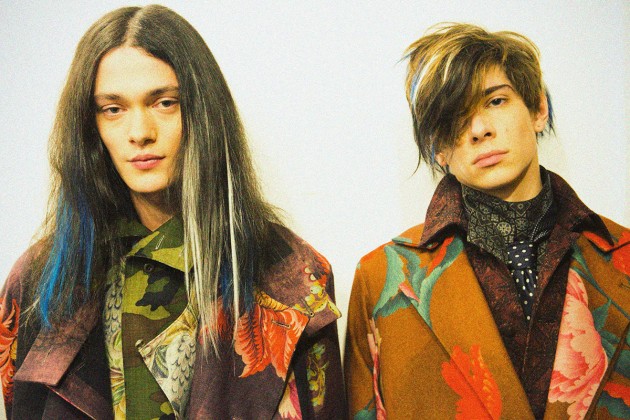 Fashion Week is over. Not in the "I'm so over letterman jackets with leather sleeves right now" kind of way—which we actually ARE—but like, actually over. Finité. All four cities. Donezo. Well for men anyway. And you know what? That's fine. It's been a lot of nice clothes in a very short time, and it's happening again in the time it takes you to watch a Netflix mini series. Until that happens (and we're all sweating ourselves silly in September), feel free to 1. chill out and 2. linger over our favorite behind the scenes moments from London Collections: Men, Milan, Paris, and NYFW Autumn/Winter 2014.

Adam Senn was just one of the familiar faces Dolce & Gabanna hired for their Autumn/Winter 2014 collection, bringing male models back to the runway game (of Thrones..ba dum cha) for the first time in years. 


A tribe of underground misfits and mainstream bad boys..er...girls?...things?—Honey Dijon, Boy Child, etc—strutted their best grommet-covered stuff in Hood By Air's Autumn/Winter 2014 runway show. If you thought the vogue-finaly was crazy, we've got news for you: backstage was just as weird. 


It takes a lot of quilted-covered-down balls to attempt an all white and grey moment when your set is dropping in melted chocolate, but Opening Ceremony is never one to play it safe. Lucky for Carol and Humberto there were no 'by chocolate' tragedies, well at least that we could see *gross sex joke here*. 


Backstage, all the leaves weren't quite as brown as they were Browne and grey, as models were stenciled and stamped with foliage faces and outfitted with animal accessories to fit into Thom Browne's print party of a runway. 


Bright colors and bolder construction illuminated the cave-like den Topman Designs chose for their Autumn/Winter 2014 runway show. Luckily, backstage was just as wild, just slightly less wet. 


A master of mishmash, Yohji Yamamoto already had our emotions tied up with his Autumn/Winter 2014 collection, but the slivers of colored extensions poking out of his models' messy hair-dos, were the proverbial hat on top of the cherry on top of the cake.  


Aint' no party like a Dean and Dan Caten party, but seeing twin designers race back and forth backstage we truly learned the meaning of brotherly support. 


Duckie Brown's show was great, but we couldn't help but wonder which had more shine: the lush fabrics or the sweat covered faces of models layered in fields of cloth? Only one place to find out. 


The African safari (via Paris via London) roamed off the catwalk and into uncharted, backstage territory after the Paul Smith Autumn/Winter 2014 show. 


Penetrating, our backstage photography reveals a vulnerable perspective behind the sleek, hardness of the JUUN.J man.   


We didn't know what to make of Simon Spurr's appointment to Kent & Curwen last fall, but his first collection for the heritage proved the British-turned NYC designer still has a few tricks up his tailored leather sleeve. 


Backstage KYE was a blur of oversized everything, bleached teeth white kicks, and gradients for days.
Images by Ernie Green and Paolo Simi.