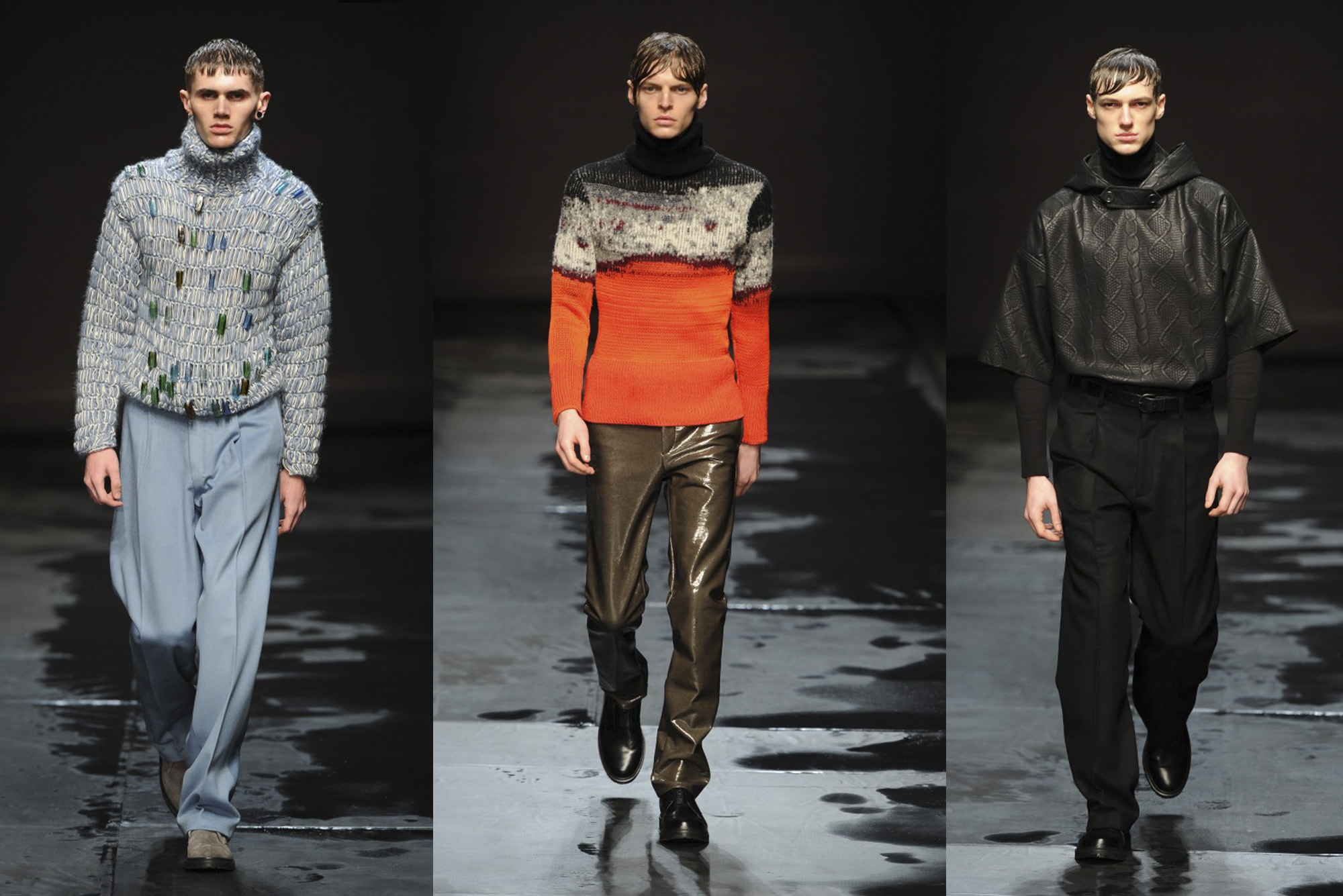 LCM: Reviewing Topman Design AW14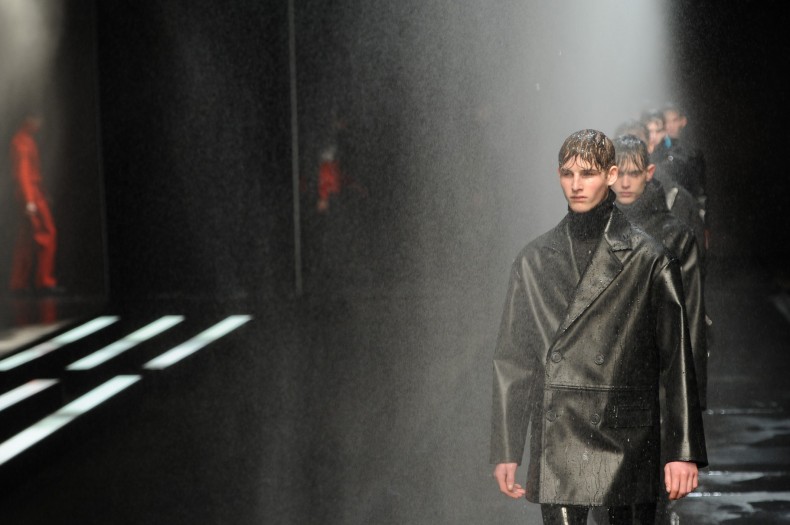 Starting with the intense voice of John Cooper Clark, which quickly faded into the heavy beat of Trevor Jackson, we were transported to the damp darkness that was the Topman Design lair.
Models emerged from the shadows in brogues and fisherman's boots, trudging through shallow puddles that stretched along the catwalk. Out came industrial PVC woolen coats with raw edges. Next: layered wool on more wool, plaid patterns on more plaid, and then, if you looked closely, subtle details such as hidden zippers on hooded jackets. Being A/W, there was a focus on coats — either full length or mid-length — and turtle necklines. But more than that, the feeling of modern Berlin came to mind, with the city's industrial architecture alongside the contrasting vibrant energy from within.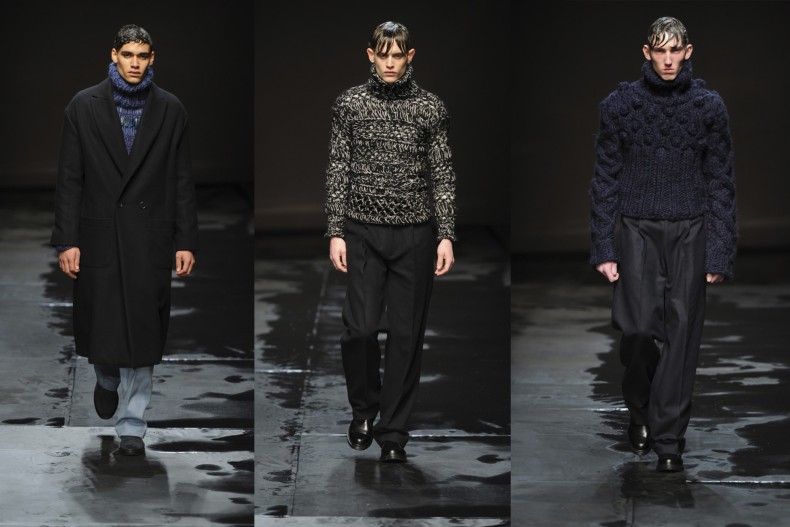 While the models hair, slicked back to their foreheads, added to the cold, wet look, the overall concept was complete in the incredible finale. Rainfall left the models and clothing completely drenched, and the rest of us in awe of the production behind it. The loose fitting simple shapes, focus on structure, and detail in fabric textures makes this collection more wearable and a lot more present than the brand's previous collection.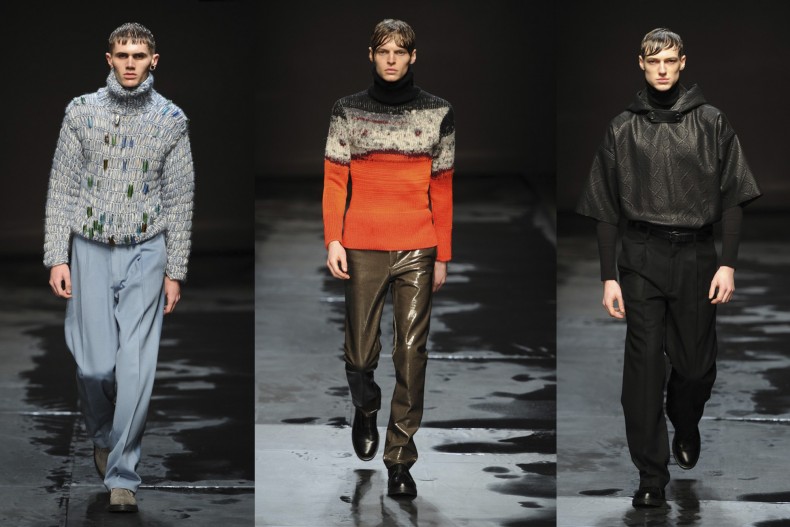 More: See our backstage coverage on the runway show here.
Images courtesy of Topman Design.