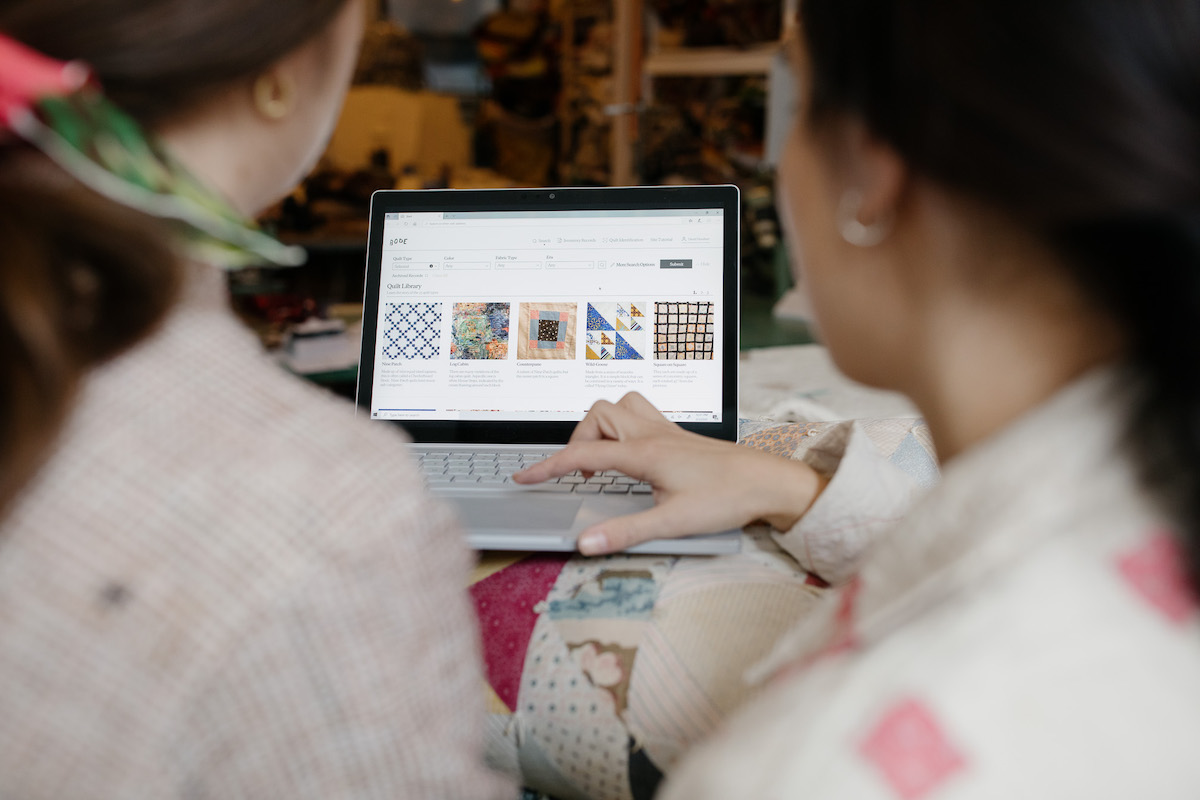 Bode Makes AI-Powered Quilts With Microsoft
Designer Emily Adams Bode, the head behind New York-based menswear brand Bode, has joined efforts with Microsoft AI to launch a digital library of antique patterns comprehensive for design, production, and storytelling called 'Bode Vault.' As technology rapidly evolves, its resources are being deployed to better enhance the creative process within the fashion industry. Bode itself is renowned for its quilting techniques which often feature antique prints. The traditional American craft is less common in fashion these days but the designer maintains its DIY roots and sustainable ethos in its studio. The label has a vault of antique textiles and rich tapestries that she has collected throughout the years and with the help of Microsoft AI, an interactive app allows the brand to compile the designs in one place.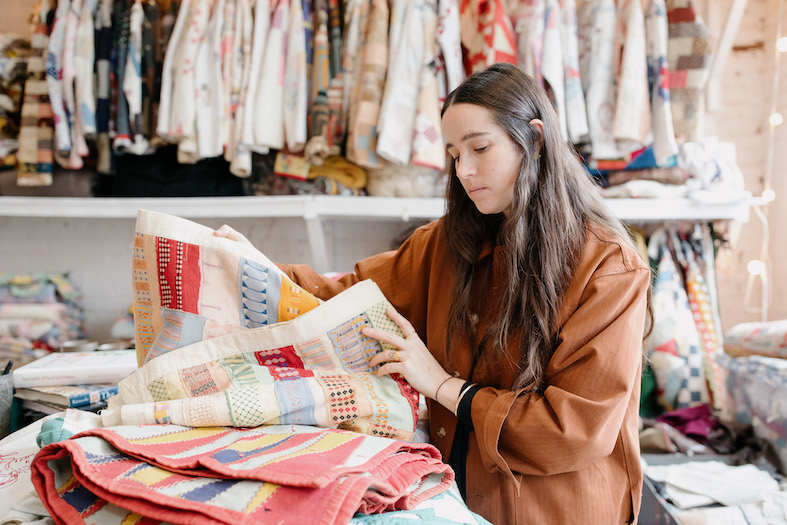 Emily Adams Bode
The collaboration between Microsoft and Bode bridges the path between nostalgia and the future of tech by allowing digital advancements to preserve history. "I aim to reinvigorate the rich history behind these textiles for my design team as we continue to grow with the potential of it becoming public-facing," Bode said in a release.
Quilting is an essential element in storytelling and its customs have been passed down through history in American culture. But with the increasing public interest in the tradition from the fashion industry, the program allows for better organization and categorization of the extensive inventory for the design team. Facilitating the process, the Microsoft AI helps keep track of history in an archive form that is both functional and an educational tool for both designers and consumers. In building transparency, Bode continues to exemplify how modern designers can use technology to streamline their process and also bond with the consumer by revealing the behind-the-scenes activity.