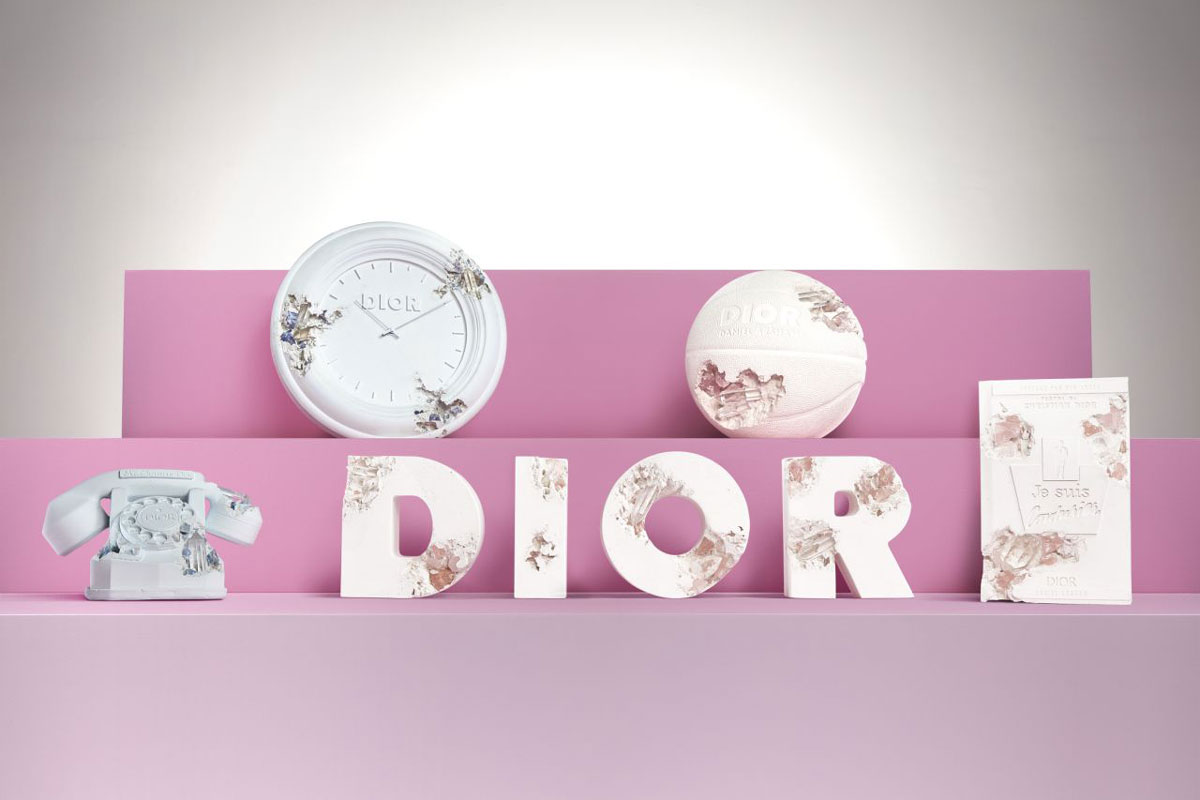 Daniel Arsham Has Made More Art for Dior
American artist Daniel Arsham continues his role as Dior's unofficial artist-in-residence with a limited-edition collection of art pieces. Arsham has worked fairly extensively with Kim Jones and the French label, helping with the designer's Spring 2020 collection and pink set design and contributing pieces to the recently opened men's store in SoHo.
The latest collaboration is a continuation of the pastel theme that dominated the spring show. The new art pieces include a sculpture of a Dior-branded telephone, basketball, and clock that appear to be disintegrating. There's also a sculpture of Dior's out-of-print 1951 book Je suis couturier and letter sculptures that spell out the designer's name — these were originally seen at the aforementioned spring show but have been minimized and could probably find a second-life as suitable bookends.
There's no word on a wide release of the Dior x Daniel Arsham artwork yet but prices are available upon request.