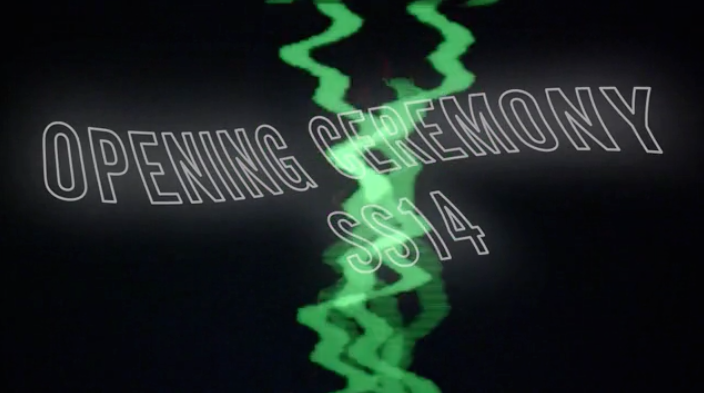 Go 'Into the Light' with Opening Ceremony SS14
Video: Opening Ceremony.
Sweaty but not too sweaty bodies, flashing lights (lights), and slow-motion, eye-knodding grinding? Ahh, the ectasy-resembling power of love found on the strobing dance floor. No, we don't mean anything involving Usher—as much as we might wish we were—but rather, the dreamy and juvenescent new video by Opening Ceremony and Maraym L'ange, Into the Light. Starring Olympic fencer Race Imboden (a thing we did not realize was an international sport until just now) and model Martin Cohn (yeah that's more like it), the short film introduces OC's Spring/Summer 2014 through bursts of light—powerful, simulated, and contained in the club, and open and natural outside on Coney Island. We'll take it all, just maybe sunglasses next time too.