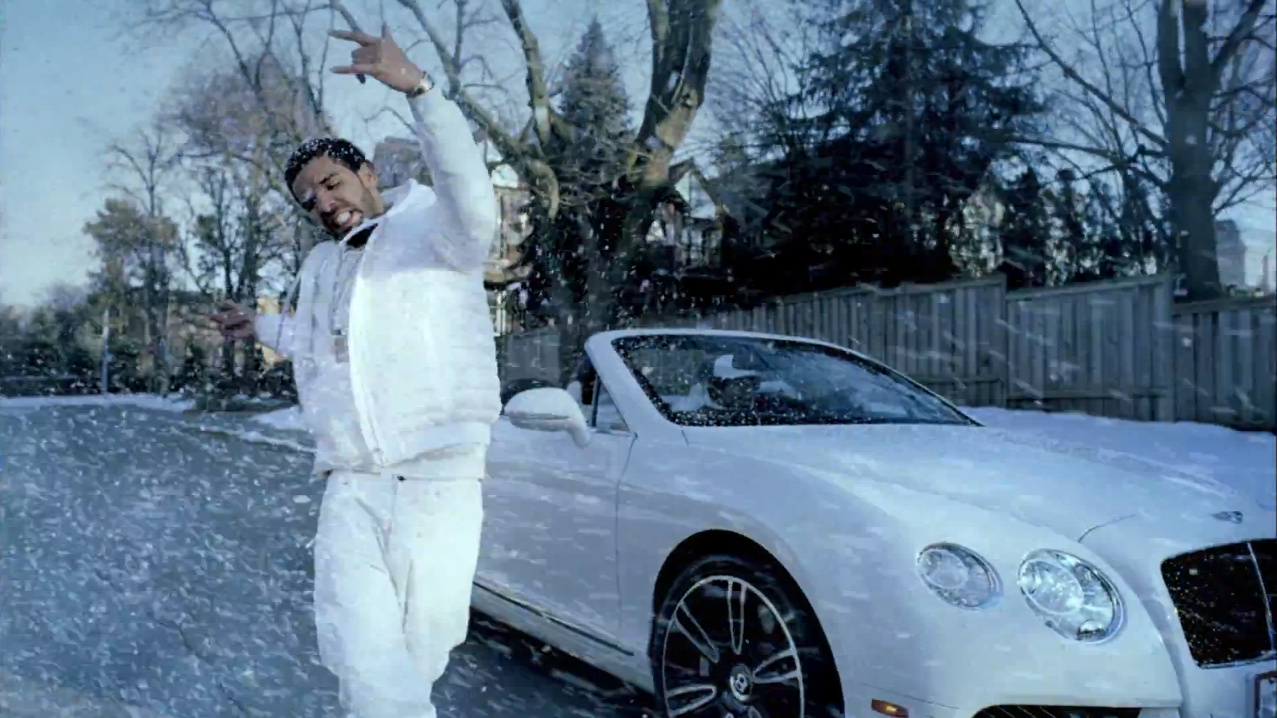 Worst Behavior: Drake's Most-Successful and Awful Styles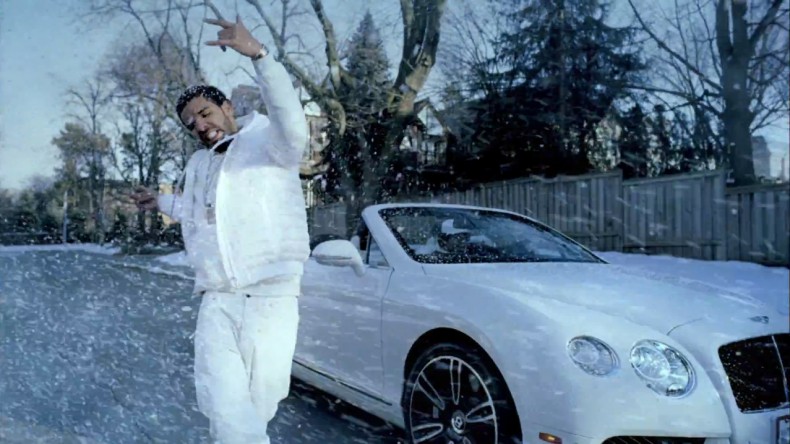 When Drake's first mix tape dropped in 2009 I remember first asking "what exactly is a mixtape?" and then immediately scoffing at the idea of Aubrey Drake Graham—known exclusively to me, juniors in Canada, and my like two *really cool* friends in Texas then as Jimmy from Degrassi—being a curse word using, below-the-knee tee wearing, two leg standing (!) rapper. My reaction was slightly similar to how you might feel if you found out your chubby sister wanted to be a model (..yeah, good luck with that Jane!…). Five years later, two names less, and three releases more Drake is kind of a big deal. Like a Rihanna charming (excuse me, he calls her Robyn), SNL hosting, Alicia Key's song writing big deal. So I guess he won that one! Luckily, despite the musician's wide success in hip-hop and acting, his wardrobe choices haven't always been as upward-moving.
DJ drop that mix tape below (that's what that means, right?):
CREEPY: Look Aubrey, it doesn't matter how many lunches you grab with fellow television actor, rapper, and Justin Beiber friend Will Smith—boy that seems like a WEIRD group to run into on the street—it's still pretty freaking creepy to screen print an image of Smith's second son, Jaden, on a long-sleeve tee. Even/especially if the tee is your from your own fashion label. 

NO MORE DRAMA: There is already far too much crazy to sort through in Drake's interview in Rolling Stone's February 2014 issue that whatever this grape-slushie-colored-embroidered-velvet-thing that crawled onto the rapper for a corresponding photoshoot is, it is MORE than not needed. Those eggs tho.  

YOLO: You only live once, and it seems Drake is spending most of it in Calvin Kleins. The former Degrassi star already rocked custom Calvin Klein Collection outfits designed by Italo Zucchini for his North American tour last year (like this sky graphic tank to the right), and has a whole new set of fly Klein outfits for his current European "Would You like a Tour?" series, currently underway. 

JUST NO: Even if Steven Tyler was a silk-paisley-blue-wearing, prostitute-slapping pimp he would still not dress like this. Why does this exist and what table cloth factory did his hopefully ex-stylist steal this from? 

TAKE A SHOT OF HIM: As much as I can get behind a good sport/Kenzo look—and you know Drizzy loves to ball—I can also appreciate a really tight, smart tux, like this clean and contrasting navy and black Saint Laurent number the rapper showed up in at the 2013 Grammy's, proving that hip-hop can get haughty too. Not to be type-casted though, a few weeks after the award ceremony Drake returned to the Parisian brand for the NBA All Star Game for a more...comfortable outfit. 

STARTED FROM THE BOTTOM WITH REALLY BAD BOTTOM: I can't be positive, but I believe this photo was taken during the rapper's 'before he made it years,' when the now-Rihanna-embracing star was strapped for cash and relied heavily on participating in scientific studies to make end's meat. This image is thought to be data from a test to see if humans could physically wear patent leather red pants in public without literally combusting in flames. While the results proved that it was clearly possible, I cannot deny if the experiment was actually a success. No, actually I can. Don't do this. 

SUBTLE NOSTALGIA: Sure the color scheme is a little Michael Jackson, and the idea is a little banjee hood, but there's something so hilariously not ironic of the subtle white Bart Simpson stencil on this oversized button down. Nor am I complaining about the black denim on black timbs look. 

STOCK PHOTOGRAPHY: Certainly not his most street-wise look, GQ styled the rapper as a modern day Miami real estate salesman for their July 2013 issue. The look—complete with a mall bought metallic two-pocket shirt, white pressed chinos, and blinding-gold matching jewelry—was terrifying..and that's before you even hear about his commission rates! 

ALL OF IT: White Hood by Air on white denim on white Air Jordan Retro 1's with an oversized envelope of a khaki jacket makes for a chic outfit and a dangerous game of 'what not to drink and inevitably spill on these ungodly expensive clothes.'
Images courtesy of Tumblr.