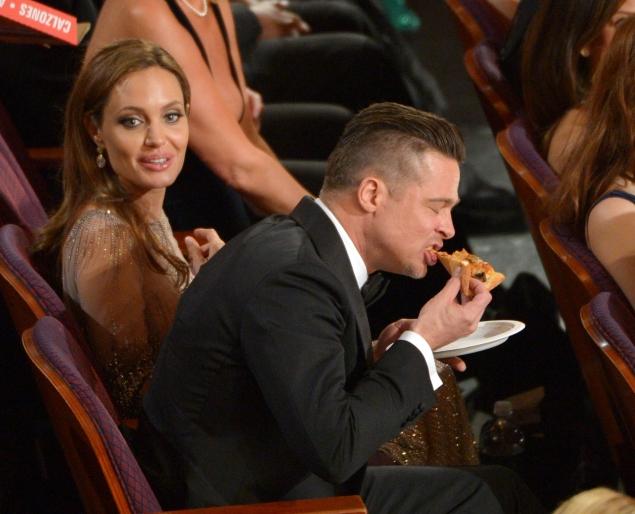 Watching Celebs Eat Pizza at the Oscars is Strangely Captivating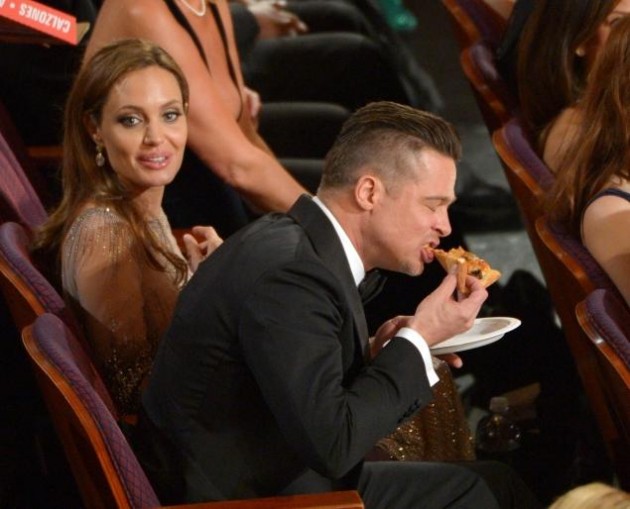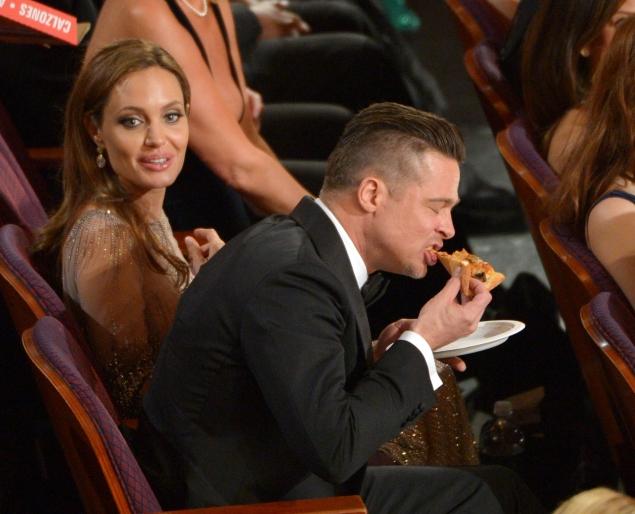 If you happened to have missed any of the 3.5+ hour 86th Academy Awards last night, you have nothing to worry about today, because the internet assures you that it has got you covered (echo: covered, covered covered). There's a lot to digest, and we're not just talking about stand-out moments like Liza Minnelli getting shut out of the most retweeted selfie of all time (currently topping out at 2.6M retweets) or Adele Dazeem-gate or Jared Leto's hombre. Seriously, so much happened yesterday. But back to the digestion transition… If you haven't already heard, host Ellen Degeneres ordered pizza for attendees, and it wasn't a "you get a car and you get a car" situation. Just three boxes.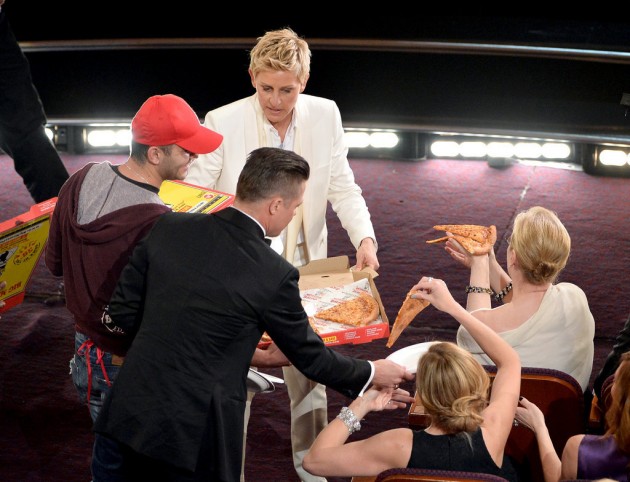 But the meal wasn't just satisfying for the stars that partook, like Meryl Streep (two slices), Channing Tatum, and Jamie Foxx's daughter (*record scratch*), but for us at home as well. And why? Not only did we not get any sauce stains on our custom Pradas, but we got to watch star's like Martin Scorsese, Julia Roberts, and Brad Pitt (the frontrunner) munch. And satisfying it was.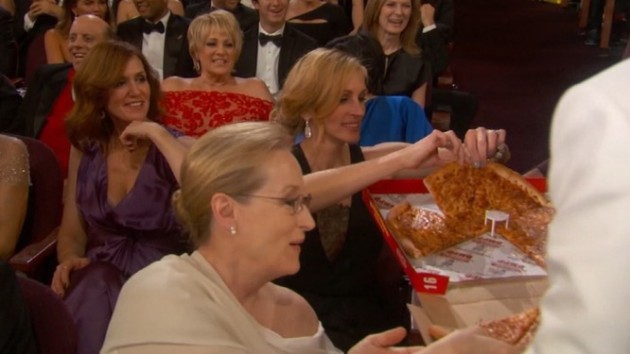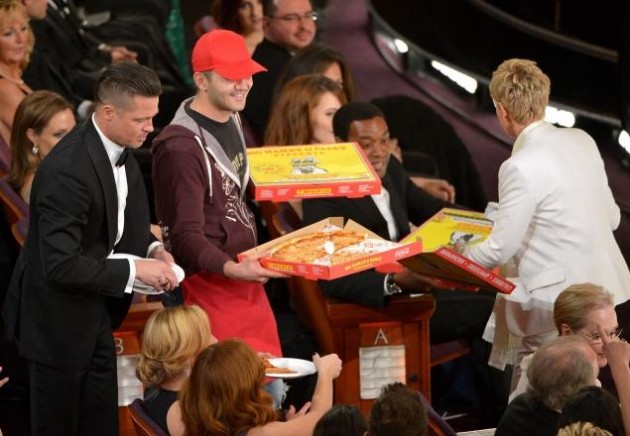 Meanwhile…
Images courtesy of John Shearer and Instagram.