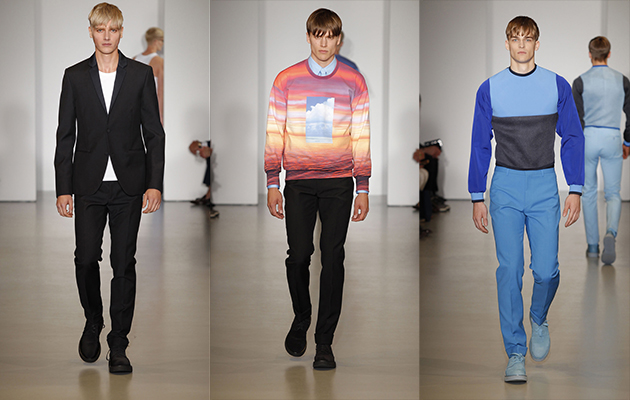 Calvin Klein Collection SS'14
Italo Zucchelli shows us the summer/spring 2014 collection for Calvin Klein. The runway, filled with men's casual and formal wear provided shades of royal and light blue that made the audience reminiscent of the warm season ahead.
Sweatshirts had been paired with navy slim pants, T-shirts and spooner shirts were also seen. Models with sunglasses as if they were about to leave for Venice Beach, along with suede desert boots that definitely made a contrast between sky and sand. Elastic bomber jackets were evident during the scene, combined with blue cotton shirts and pants.
The formal wear for men had the usual shirts, pants, and jackets in a relaxed navy and black, also fitted for any stylish businessman. The Calvin Klein Collection 2014 is proved to be a more calming sensation.
[nggallery id=311]
Runway Images by Dan Lecca
Backstage and Front Row images by Kevin Tachman/BackstageAT.com