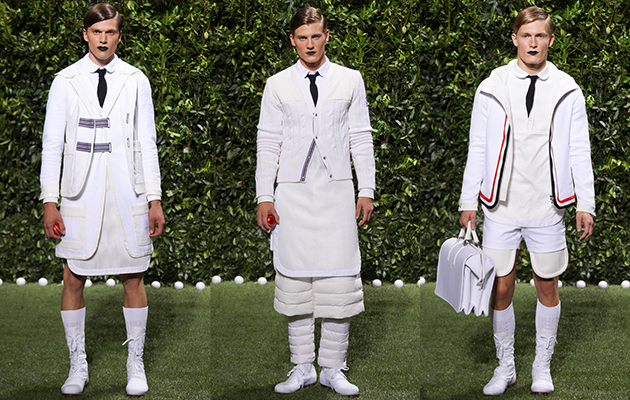 Moncler Gamme Bleu SS'14 Collection
Watch out, it's the cricket team. The runway became a grassy field with the complete collection of Moncler Gamme Bleu for spring/summer 2014, and sporting accessories creating a reality match for the audience to see. From sweaters to high socks, Thom Browne had a keen eye on what he adored about the batting sport back in the 1900's. Featured on the runway was an all white collection that made all colors stand out to the crowd, the navy blue and bright red you could see anywhere.
There is nothing more classic than a cardigan with shorts. Extremely lightweight from cotton fabrics with a sense of summer nonetheless. Coats and even raincoats made an appearance on stage dominating everything else as they swayed down the path. The collection for Moncler Gamme Bleu was breathtaking, exquisite and ultimately a great game.
[nggallery id=312]