Trend Watch: Overcoats Reach in Length, Popularity for Winter
Marc Jacobs Image: Style.com.
This winter leave the leather jacket alone for warmer weather, and opt instead for a long woolen coat: yes, the kind you've seen in old movies that effortlessly exudes distinguished maturity. Forget the professor and grandpa stereotypes, because with designers from Marc Jacobs to Haider Ackermann reinterpreting the classic garment for their Fall/Winter 2014 collections, it's time to embrace the warmth of this menswear staple.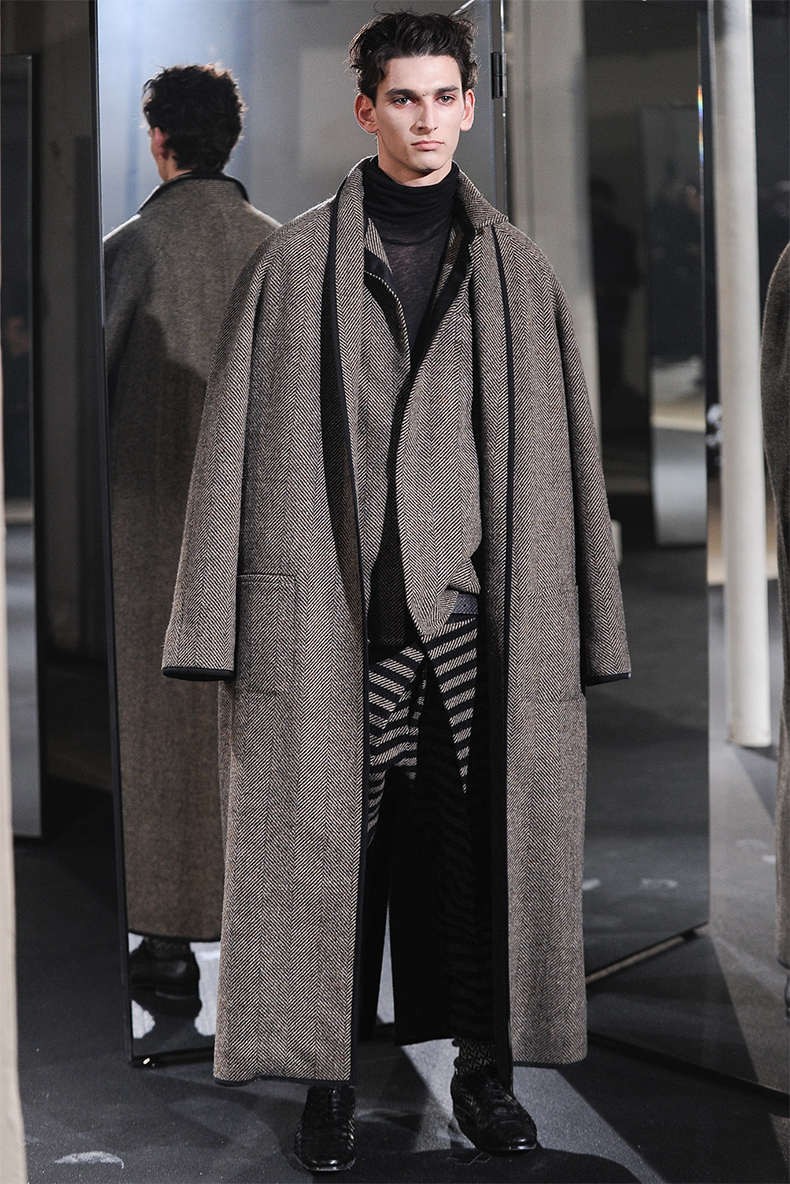 Haider Ackermann Image: Style.com.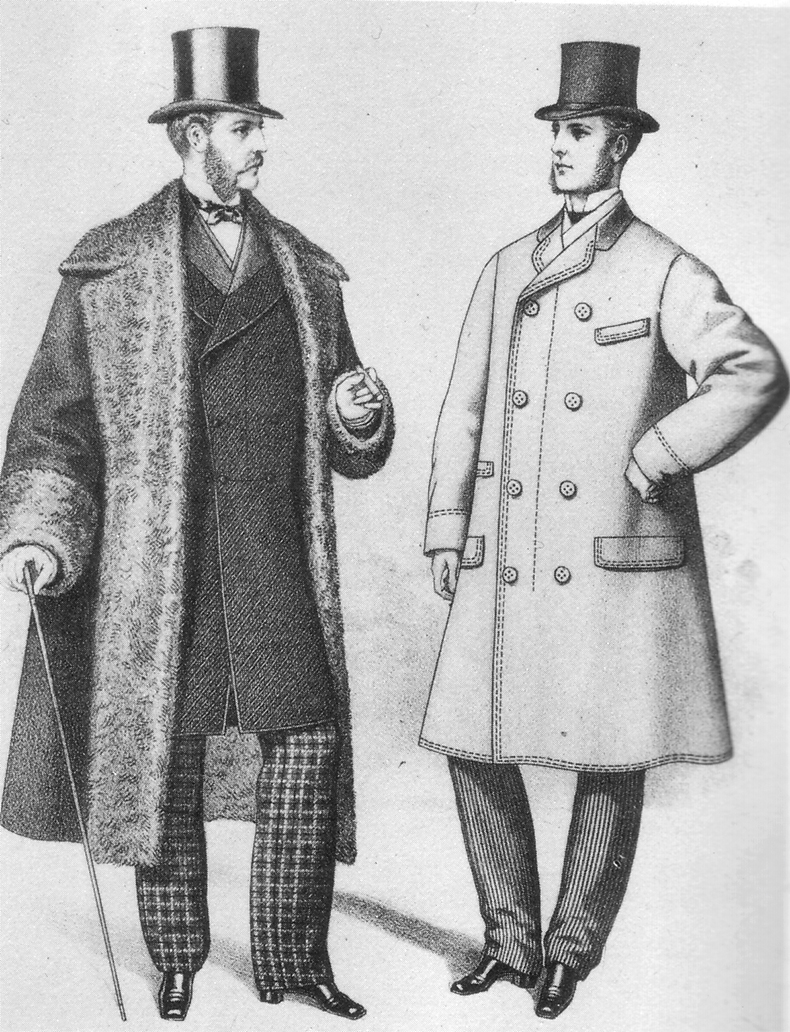 Overcoat (left) vs. topcoat (right) Image: Wikipedia.
For centuries, long coats have served as the outermost layer in cold weather, often possessing an air of formality above their rigid layers. Traditionally worn over a suit—if you're still zipping up a puffy ski jacket over yours, stop and take note—or as part of a military uniform, different styles were categorized by length, with overcoats extending below the knee and lighter weight topcoats finishing above it. Today, these distinctions are largely irrelevant, and the coats can be worn with both casual and formal outfits, making them particularly versatile pieces.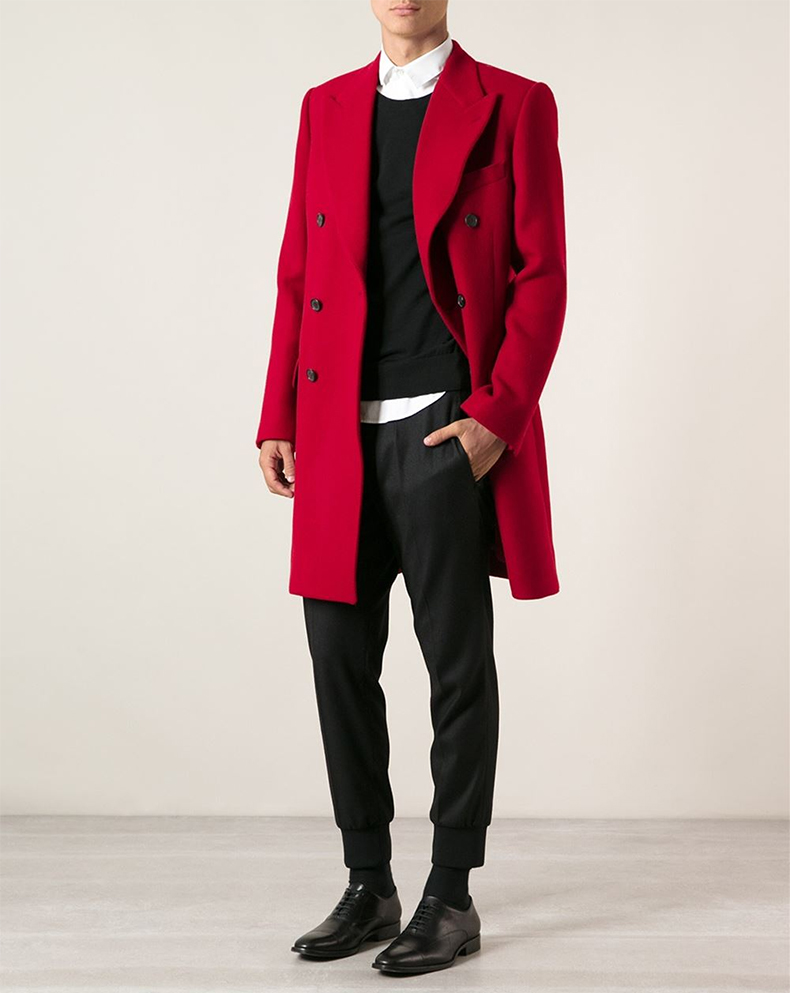 Dolce&Gabbana Image: FarFetch.com.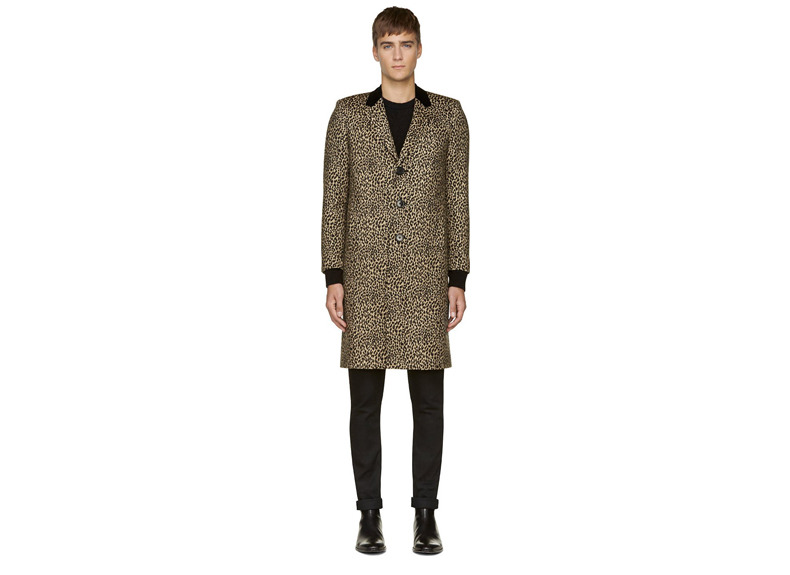 Saint Laurent Image: Ssense.com.
Yet just because this style has steeped forward from history, don't take that as a literal order to don your dad's shapeless coat and call it "vintage." Modern interpretations update the design with contemporary flair, ensuring class without appearing outdated. This season Dolce&Gabbana rolls out a double-breasted version in a full bold red moment, while Saint Laurent offers a bold leopard print in Hedi Slimane's unmistakable rocker image. Both of these which instantly brightening up any winter ensemble—something we could all use more of during the desaturated and dreary months following December.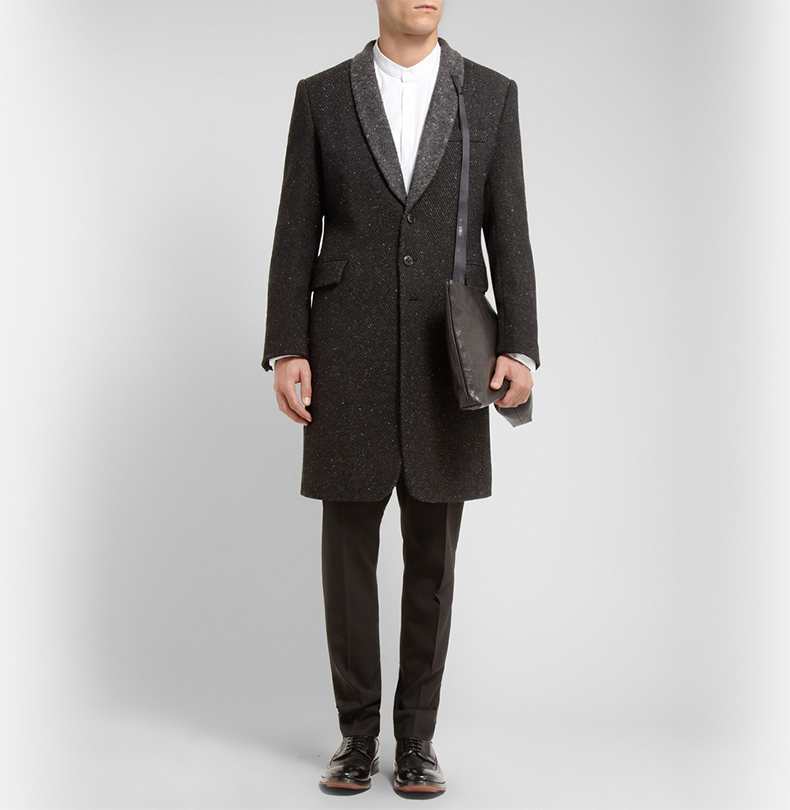 Ann Demeulemeester Image: MrPorter.com.
More conservative options include the Ann Demeulemeester shawl-collar wool-blend and Bottega Veneta reversible mohair-blend, both in rich shades of textured gray, making for a dashing look. And if you just can't give up leather, Neil Barrett delivers a flourish with leather sleeves adorning the wool body of his signature minimalist design. With such a variety options, traditional sophistication easily translates into contemporary style. Button up any of these coats, and you'll be yearning for cold weather just to show it off. Ready yourself to set the sartorial standard.