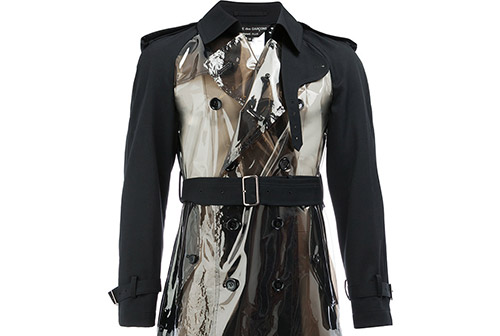 Stay Dry with Spring's Leading Rainwear
Don't get caught in the times of downpour without this season's untamable must—the rain jacket. A light layering piece emboldened by its adaptability, the see-through staple proves when it rains, it pours.
4. Joyrich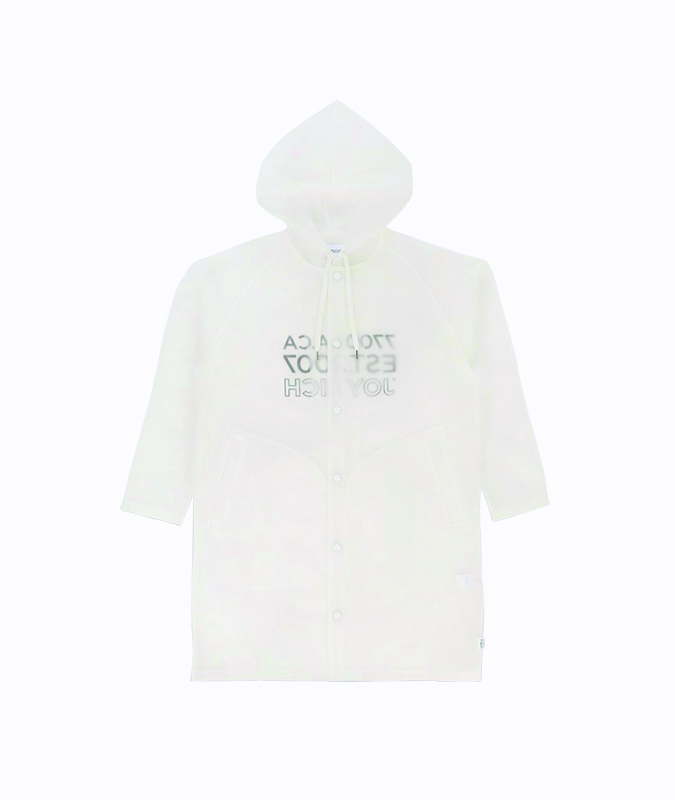 Image: Joyrich.
Things get a little more graphic with Joyrich, the young label who dresses down fashion mainstays with hyped-lettering and repeated notions. This see-through beauty is clearly no exception, its unapologetically bold label both an identifiable street tag and a statement on branding.
7700 Hooded Long Coat in "Clear," $180, JOYRICH. Joyrich.com.