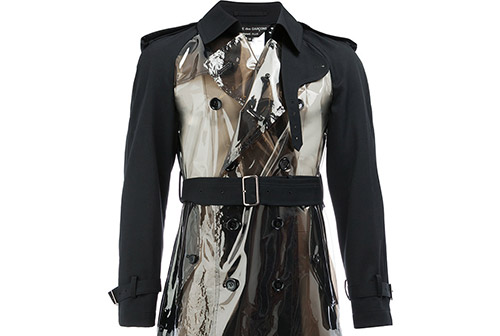 Stay Dry with Spring's Leading Rainwear
Don't get caught in the times of downpour without this season's untamable must—the rain jacket. For those with translucent taste, the trend easily transitions from climate-conscious to high-fashion faster than the weather can change. A light layering piece emboldened by its adaptability, the see-through staple proves when it rains, it pours.
1. Thom Browne

Image: Thom Browne.
The signature red, blue, and white makes it instantly known that this is Thom Browne's world, we're just living in it. With a geometrically jarring, crosscut pattern and an elongated back, the jacket breathes a more demure, crisp sensibility.
Packable zip up hooded jacket, $2,490, THOM BROWNE. Available at Thom Browne NY.