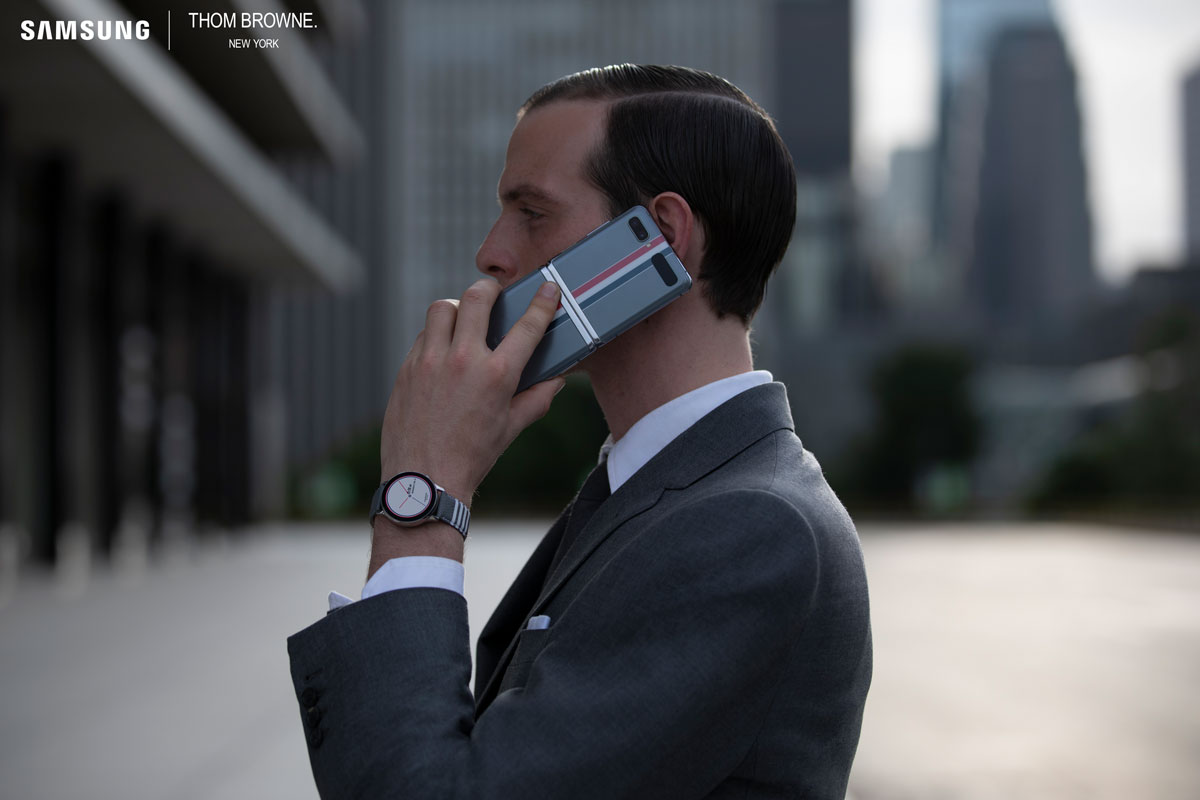 Get Your Own Thom Browne Flip Phone
Less than two months into the new decade, the flip phone is already slated to be the hottest tech throwback of the year. After the commotion caused by the Motorola Razr revival, Samsung once again pounced on the wagon (following a less than ideal foldable phone launch last year) by unveiling its latest take on the retro phone model with its Galaxy Z Flip. Even better, the tech brand enlisted Thom Browne to outfit the phone in its signature surreal-meets-utility aesthetic.
The exterior of the Galaxy Z flip is branded with Browne's distinct striped lining printed on a grey leather case. Beyond the shell of the device, the phone's software has been programmed to evince the designer's style as well. Each time the phone is turned on, Venetian blinds — a recurring motif in Thom Browne stores and displays — are displayed on the screen. Phone icons appear handstitched and a typewriter-sound effect accompanies the keyboard, further accentuating the extent to with the designer has updated the smartphone in its uniform image. In addition to the designer flip phone, Thom Browne also partnered with Samsung on a special edition of the brand's Galaxy Watch 2 and Galaxy Buds+ wireless headphones.
The standard Samsung Galaxy Z Flip is set for release on February 14 at Samsung.com and ThomBrowne.com.