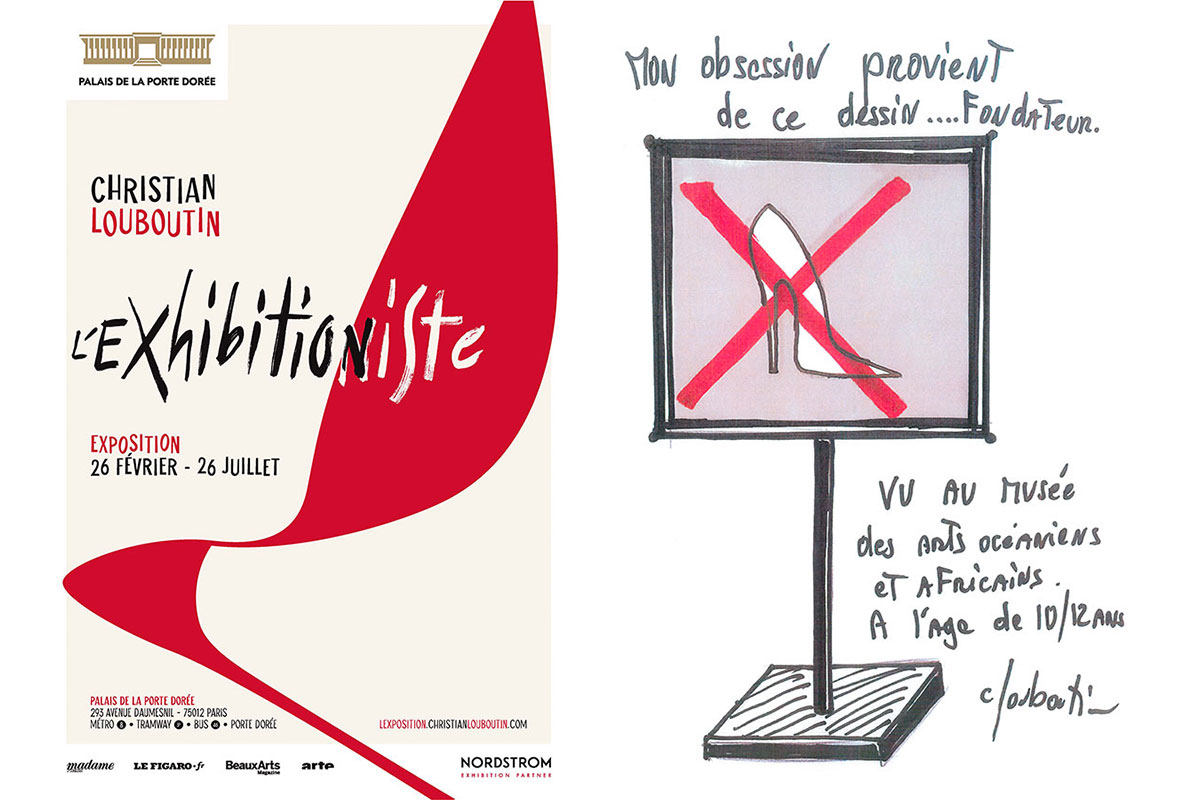 Louboutin to Exhibit at Palais de la Porte Dorée
Taking it home, Christian Louboutin will host a retrospective of his work "Christian Louboutin, Exhibistion[iste]" at the Palais de la Porte Dorée, which is located next to his childhood home in the 12th arrondissement. The Art Deco building is famously known for its strict rule prohibiting women from wearing high-heeled shoes inside in fear of ruining the parquet. Louboutin, who perused through the art and neighboring tropical aquarium as a child, found the idea quite amusing, and, as a result, his ultra-high heeled Pigalle shoe was born years later. The heel, which continues to be reinvented with new versions every year, stands as one of his most recognizable pieces.
The museum will exhibit the designer's extensive catalog of work and, of course, highlight plenty of his signature shoes. Following a timeline of the designer's career, the exhibit revisits his flamboyant and daring beginnings and progresses forward to his most recent collaborations. A number of never-before-seen shoes will be on display on loan from personal and public collections as well. This exhibit marks the first of its kind in the Palais, initiating a program dedicated to contemporary creation. And when you're done with that, there's always the aquarium right next door to visit.
The exhibit opens on February 26 and will run until July 26.