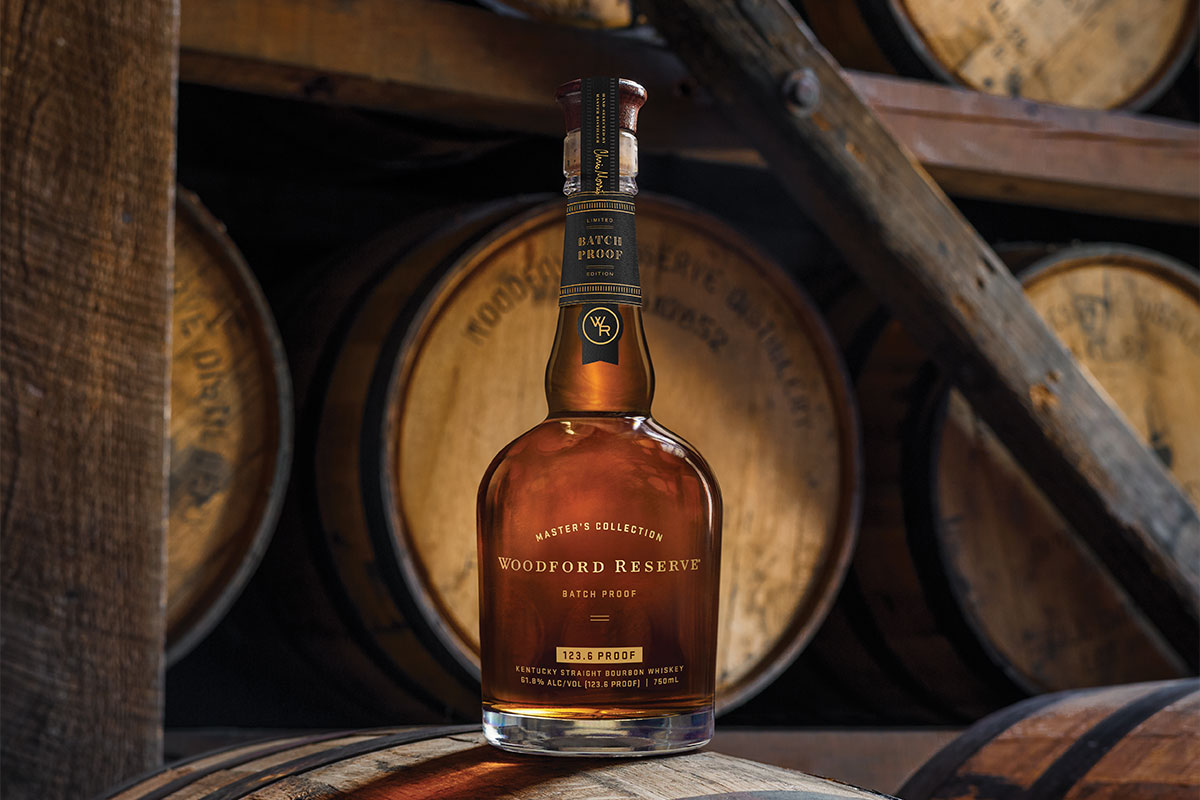 Woodford Reserve Releases Its Annual Limited-Edition Bourbon
Straight out of Versailles, Kentucky, Woodford Reserve has released its annual limited-edition high-proof expression at a stunning 123.6 proof. (For reference, Woodford Reserve normally averages 90.4 proof.) Blended by Master Distiller Chris Morris, the bourbon takes the flavor range of sweet vanilla and toasted oak to a whole new level as it offers it in its purest form. The limited-edition bottle, however, is batched straight from the blending barrels leaving it exactly how the spirit gods wanted it to be. While it uses the exact same grain bill and process as Woodford Reserve straight bourbon, the difference is uncanny in the intensity and depth of flavor. The expression is noted with ha rich chestnut color and at note is gives off hints of dried cranberry and raisin fruit spiced with sandalwood, clove, aged leather, and spearmint. At taste, the potion is rich in raisin and brown sugar balanced with spicy leather, oak, almond, and cedarwood notes. Last year's edition was ranked #5 on the Top 20 Whiskies of 2019 list, with the 2020 edition poised to peak even higher.
This limited-edition collection is available in select US stores and global markets now.