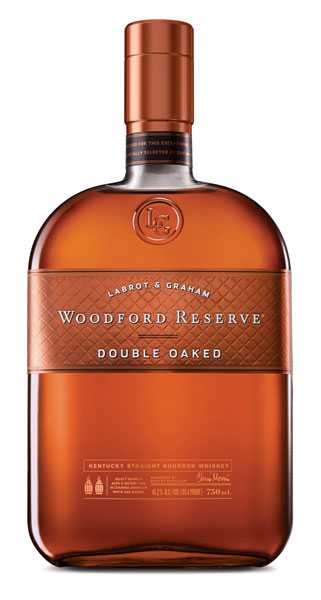 Woodford Reserve Double Oaked – Ultra Premium American Whiskey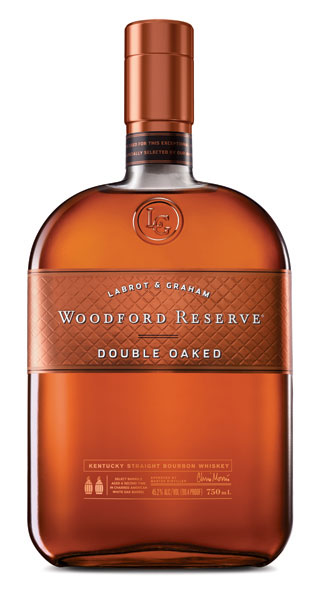 Before Patron, there really wasn't an ultra premium market for tequila in the United States. Patron Silver changed all that and it made room for a number of other high end tequilas, like Tequila Avion, to come in above the $40 price point.
A similar situation exists in the American Whiskey space now. Yes, there are very high end special releases like Pappy Van Winkel and George T. Stagg, but those are often extremely hard to come by. Woodford Reserve has always had a very solid reputation in the bourbon space, and Master Distiller Chris Morris is considered to be one of the best. His experimental line, the Woodford Reserve Master's Collection, has always been a favorite with whiskey enthusiasts and collectors.
Woodford has taken the bold step of launching a new product in the Woodford Reserve line called Woodford Reserve Double Oaked. This new bourbon is a solid new entry in a new ultra premium bourbon space. Priced at $49.99, the Woodford Reserve Double Oaked takes the traditional Woodford Reserve and then ages it longer in a special second barrel that has been custom crafted and toasted to bring out the deep honey, cream, and vanilla flavors in the whiskey. It's a painstaking process but it results in one of the best bourbons on the market.
Woodford Reserve Double Oaked is deep amber in color with clear toasted oak notes in the nose along with vanilla, caramel, honey, and marzipan. The taste is a beautiful union of lush vanilla, honey, and cream along with bold spiced oak and cinnamon. It is one of the best unions of sweet and spicy we've tasted in this space.
Unlike many of the other entries in this space, Woodford Reserve Double Oaked is not a special release, but a regular addition to Woodford's line, and a must-have for anyone who loves American Whiskey.