Casa Dragones – Ultra Premium Tequila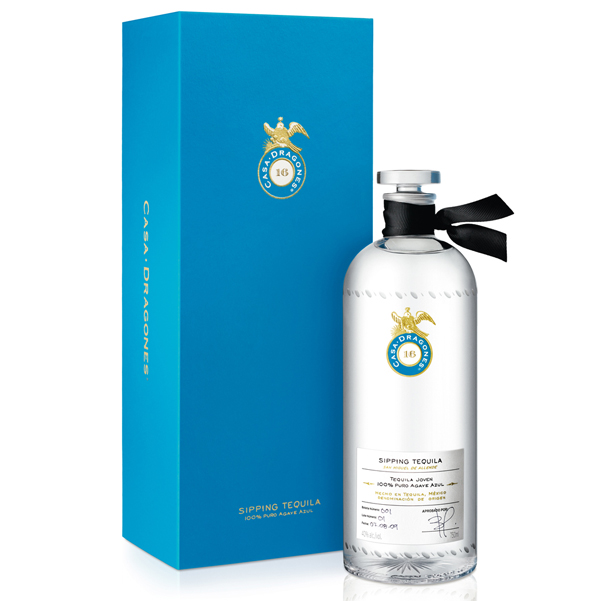 It used to be impossible to find good tequila in the United States, and the word 'premium' was never associated with the category. Many of the early tequilas in the US market were 'mixto' which is a blend of agave-based spirit and sugar-based spirit. Things have changed dramatically and now there's a wide array of quality tequilas all made from 100% agave.
Patron Tequila helped establish a market for premium tequila, and many great tequilas have followed, including Tequila Avion and Partida Tequila. Casa Dragones raises the ante with an entry that opens up a new class of ultra premium tequilas.
Priced at $275 a bottle, Casa Dragones is classified as a 'tequila joven' made from 100% blue agave from the Jalisco Lowlands. Casa Dragones blends a small amount of extra anejo tequila with platinum tequila, resulting in a phenomenally well balanced and elegant tequila. The entry of the Casa Dragones is pillowy soft and slightly sweet. The wonderful fresh agave notes intensify in the mid palate where it picks up some nice pepper notes that carry it along to a finish that hints at oak and slightly more spice. After Casa Dragones has finished, it leaves your mouth slightly cool, dry, and clean.
Casa Dragones was founded by Bob Pittman, a former AOL Time Warner COO and a founder of MTV, and Bertha González Nieves, the first female ever to become an accredited Maestra Tequilera. It is made in very small batches, and each bottle is hand numbered and signed by the distiller. It is one of the best and most elegant sipping tequilas in the world.