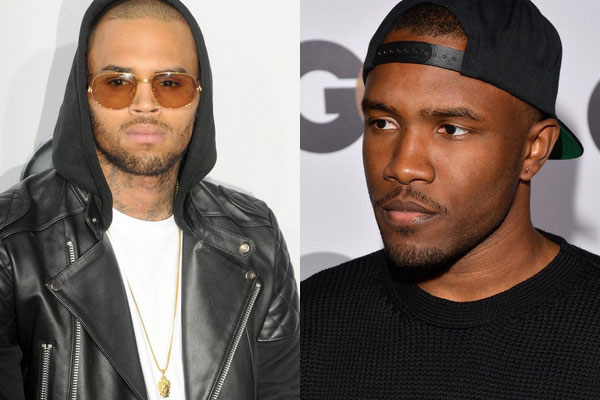 Frank Ocean Reignites Chris Brown Feud Over Versace Lyrics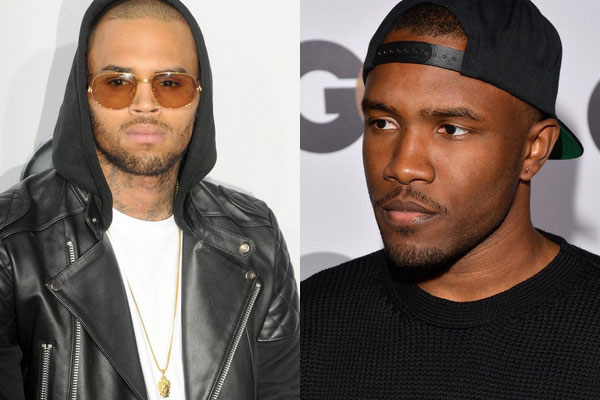 Chris Brown is not too bummed out by Frank Ocean canceling his performance at this week's OVO Fest in Toronto. For starters, the rapper has problems of his own: He's due back in court on August 16 for a hearing related to a May hit and run. And now Ocean has taken that popular tumblr of his and revealed lyrics to a remix of Migos' Versace (no audio). The image, seen below, reveals two things. For one, Frank Ocean writes his lyrics in TextEdit. Perhaps he should try a google doc or, at the very least, make sure he saves his work regularly. The image also reignites his long-standing beef with Chris Brown.
Exhibit A: "Versace Versace I'll play the piano I'm not Liberace / You could stay seated I'm taking that Grammy your music is sloppy."
Exhibit B:"Marina Abramovic Riccardo Tisci Madonna Beyonce And Donatella if you don't believe me believe what the blogs say / We was all at the table."
Exhibit C:"You had you a lady, then she hurt your ego, now you can't forgive her."
The song has yet to be released and Brown has yet to respond. One thing remains certain: TextEdit is not down for the count.