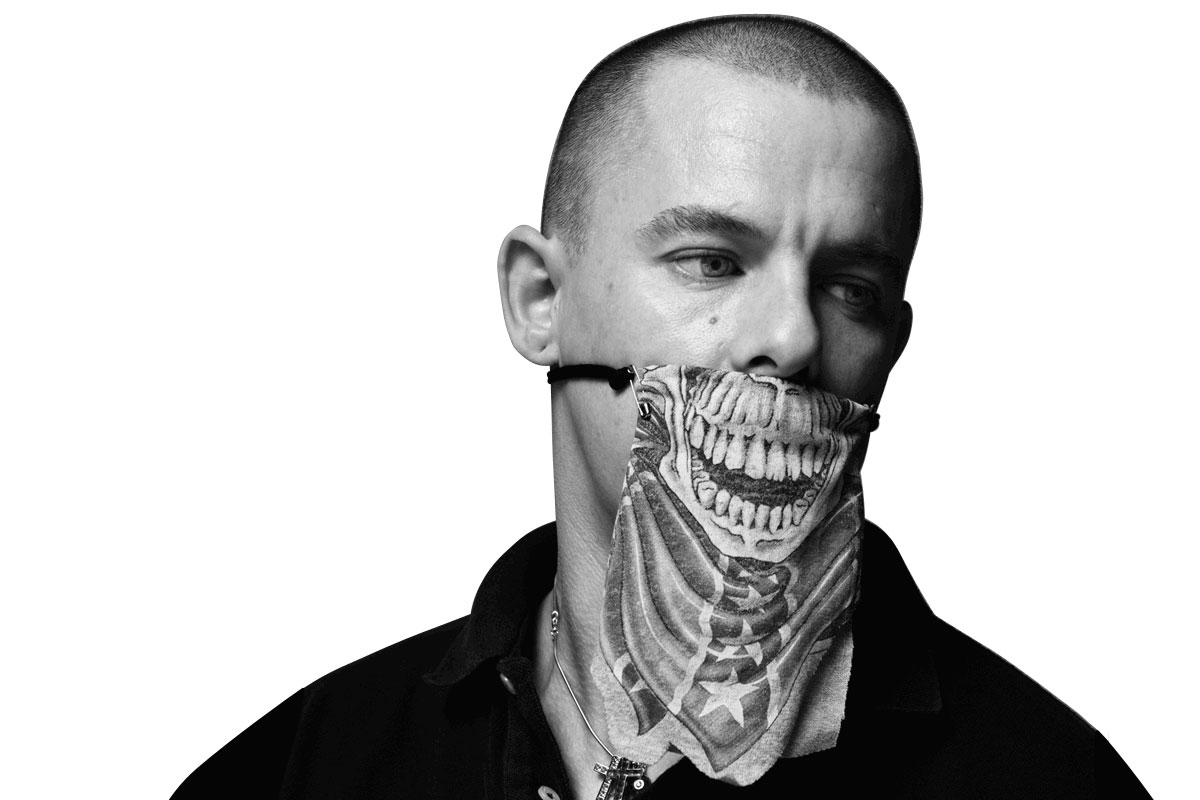 The Greatest Alexander McQueen Runway Moments
It's been ten years since Alexander McQueen, one of the most acclaimed designers in history, passed away. His taste for the macabre combined with his masterful technical skill set him apart from his peers and established him as a tour de force whose influence continues to infiltrate the very fashion industry he sought to disrupt. From his polarizing bumster trousers to the silk skull scarves favored by celebrities in the '00s to the dangerously high armadillo heels, his skill for plucking elements from the depths of his mind and translating them into breathtaking wearables was utterly revolutionary. Out of all the stars that emerged at the turn of the century, none burnt as brightly as McQueen.
To honor his legacy, we revisit some of his most significant runway moments.
Fall/Winter 1995 – Highland Rape
The Fall/Winter 1995 collection remains one of McQueen's most controversial collections but it inarguably elevated his profile to an international audience. With a purposefully misleading title meant as a shock tactic (the collection was a metaphor for England's invasion of Scotland), it was one of the earliest demonstrations of his undeniable ability to translate something dark and violent into something beautiful and desirable.
Spring/Summer 1999 – No. 13
Despite his aversion to the theatre, McQueen knew how to put on a show. Beyond the beauty of his designs, he always sought ways to elevate his clothing beyond the confines of a traditional catwalk and really bring them to life. The final look of his Spring/Summer 1999 collection, a white tulle dress that was splattered by two robots, remains one of his most referenced moments.
Spring/Summer 2001 – Voss
Guests of the Spring/Summer 2001 show were seated around a glass box and forced to stare at their reflections for an hour before the show started. Once it did, models marched around a sterile mental asylum-like stage dressed in delicate Alfred Hitchcock's The Birds-inspired garments. The grand finale was a recreation of Joel-Peter Witkin's Sanitarium (1983) with a masked Michelle Olley reclined on a chaise lounge while breathing through a tube and surrounded by butterflies, delivering one of McQueen's most powerful transgressive beauty moments.
Spring/Summer 2005
McQueen had included men's looks in his collections for a number of seasons, but Spring 2005 was when he decided to officially launch his own men's line. His adroit tailoring skills took center stage here, while his subversive tendencies shown in the form of painted faces and tattoo-printed muscle tees keep his menswear from being anything too traditional.
Spring/Summer 2010 – Plato's Atlantis
Tragically, McQueen's final collection was him at his best. Ten years after the robotic dress painting display, he once again utilized state-of-the-art technology to create enhanced animal prints and set the tone for the next decade in fashion. Some of the most memorable looks in this collection, including the armadillo heels, would be immortalized in Lady Gaga's video for her then-unreleased single "Bad Romance," which made its debut at the show.