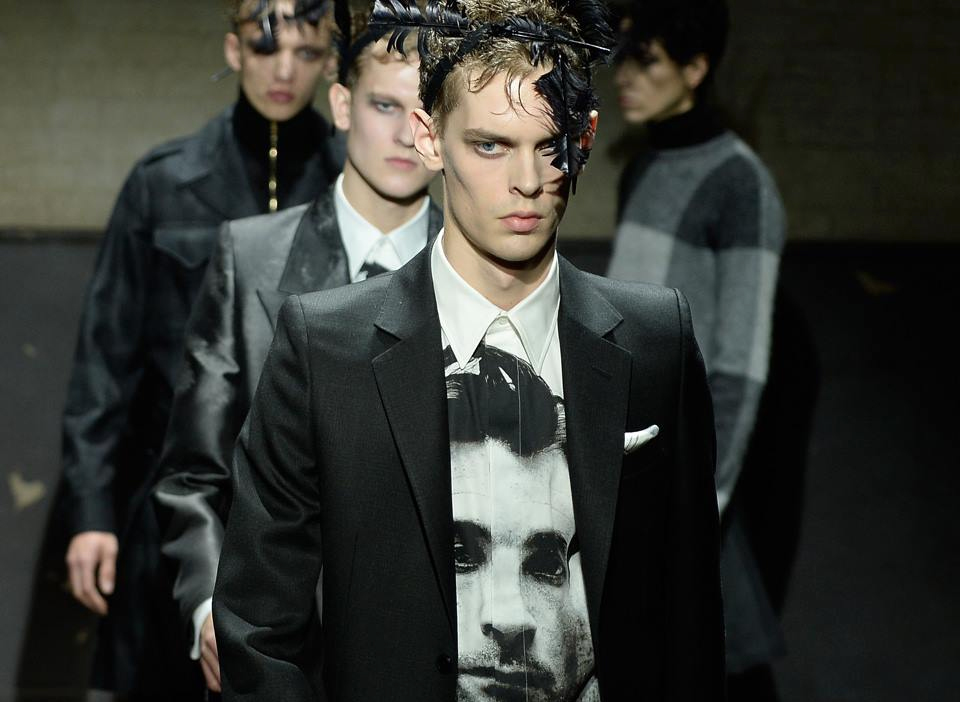 LCM: Reviewing Alexander McQueen AW14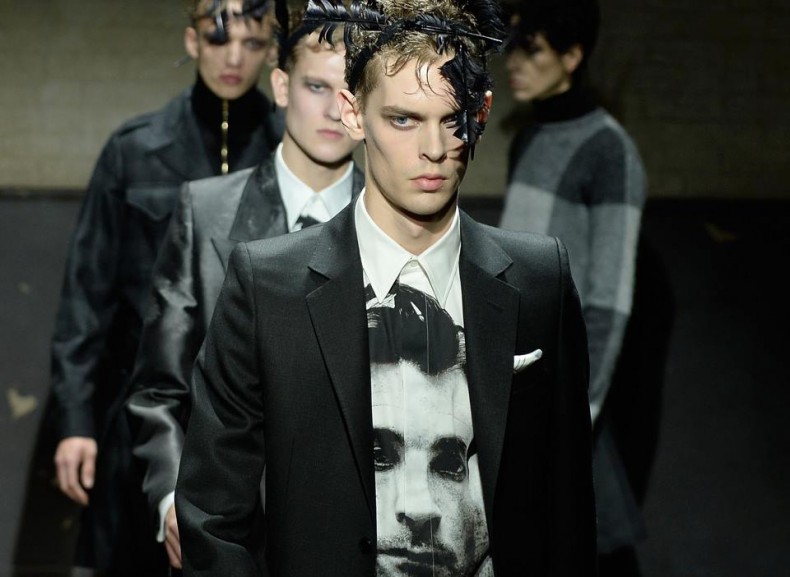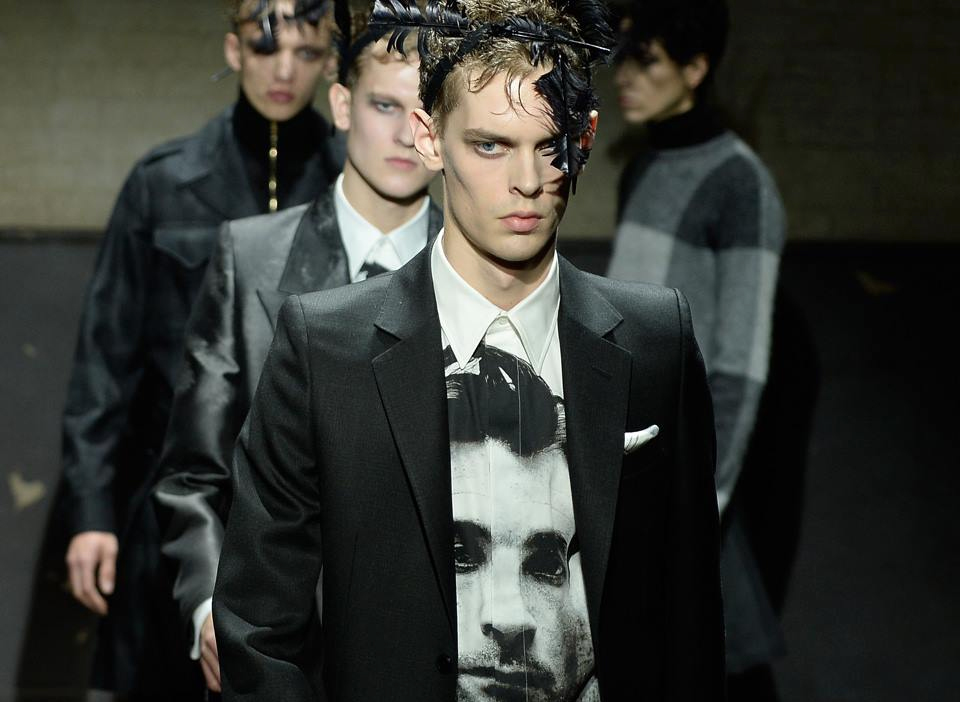 Retrospective of the early Alexander McQueen shows, the Welsh chapel of Soho, London made a perfect macabre backdrop for the brand's AW14 menswear show. Gaunt and heavy-lidded models drifted down the runway to the eyrie sounds of Bauhaus's "Bela Lugosi's Dead." Crow's feathers tangled within their matted tresses, these human zombies wore suits cut sharp enough to rival a razor blade. It was the look of the surrealist vampire.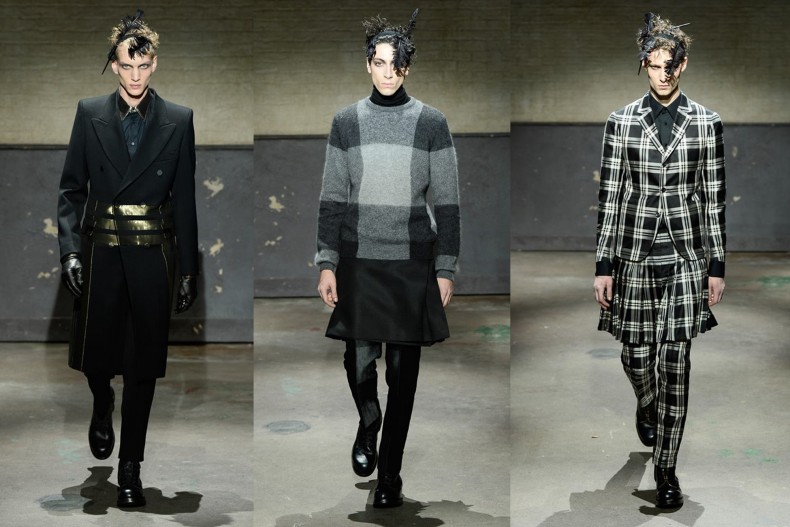 Although predominantly monochromatic, elements of luxurious gold appeared over black. A full Lee McQueen three piece suit—jacket, kilt, and trousers—was finished in a flamingo pink tartan: a brief and gentle nostalgic nod to the late master himself.
Zips extended vertically down the length of  coats and blazers, and optical illusion lines in contrasting colors continued unbroken over jacket details. Shirts with high Cossack collars brought the darkness from the heavy block shoes to the jaw line. The collection was elegantly distorting the length of the wearer, playing mind games on those watching.
Creative Director Sarah Burton kept the collars sharp, but subtle. Some featured the occasional embroidered word peace, referencing a war poem as well as the strangely ethereal calamity of the show. A few Shirts and jackets beared John Deakins photographs of a youthful Lucian Freud printed across them.
It is these dark surrealist elements, as well as focus on strong silhouettes, that has captured the uncanny beauty we've come to expect from McQueen.
Images courtesy of Alexander McQueen.