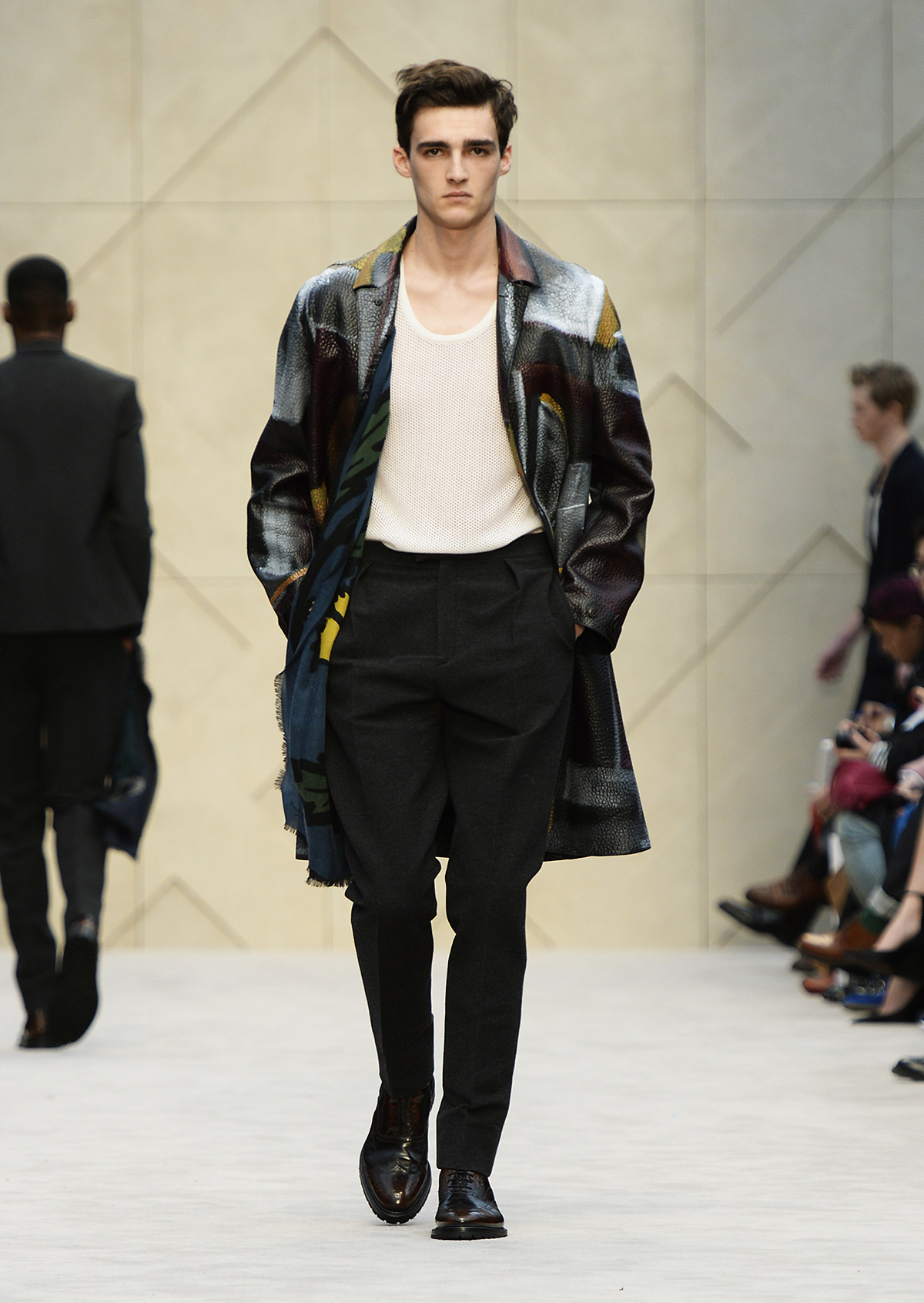 LCM: Reviewing Burberry Prorsum AW14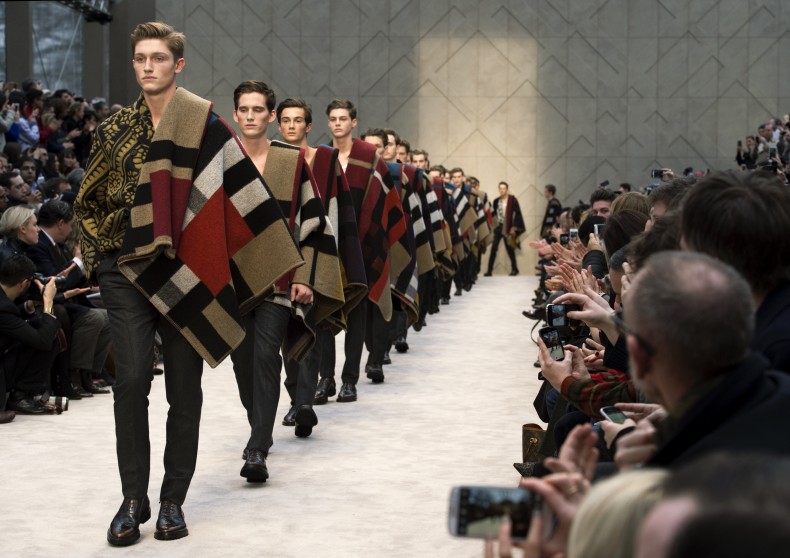 Burberry Prorsum, the English brand known for its patriotism, took influence from cultures outside of Great Britian for their AW14 collection.
Titled A Painterly Journey the collection visually describes the journey of a British nomad, as he travels far across the globe but never ceases to long for his home. The excitement and energy of Expressionism is used across the clothing, with splashes of color and collage in a Cubist-style geometric color blocking.
Rich in cultural references, Moroccan prints, and other exotic floral patterns, the collection combined typically British signifiers to create a culture clash. Silk scarves, brightly coloured and oversized, sat loosely over the shoulders of darker jackets and trousers. Iconic London streets and complex road maps were drawn over shirts, hinting at the city's skyline. The Burberry check was featured on knitted pashminas. Jacket shapes were less rigid than before, and models exposed printed linings with casual hands tucked in trouser pockets, all evoking the feeling of layering. For this British powerhouse, who has only recently returned to British soil, the story of a British adventurer feels true at heart to the brand.
Images courtesy of Burberry Prorsum.