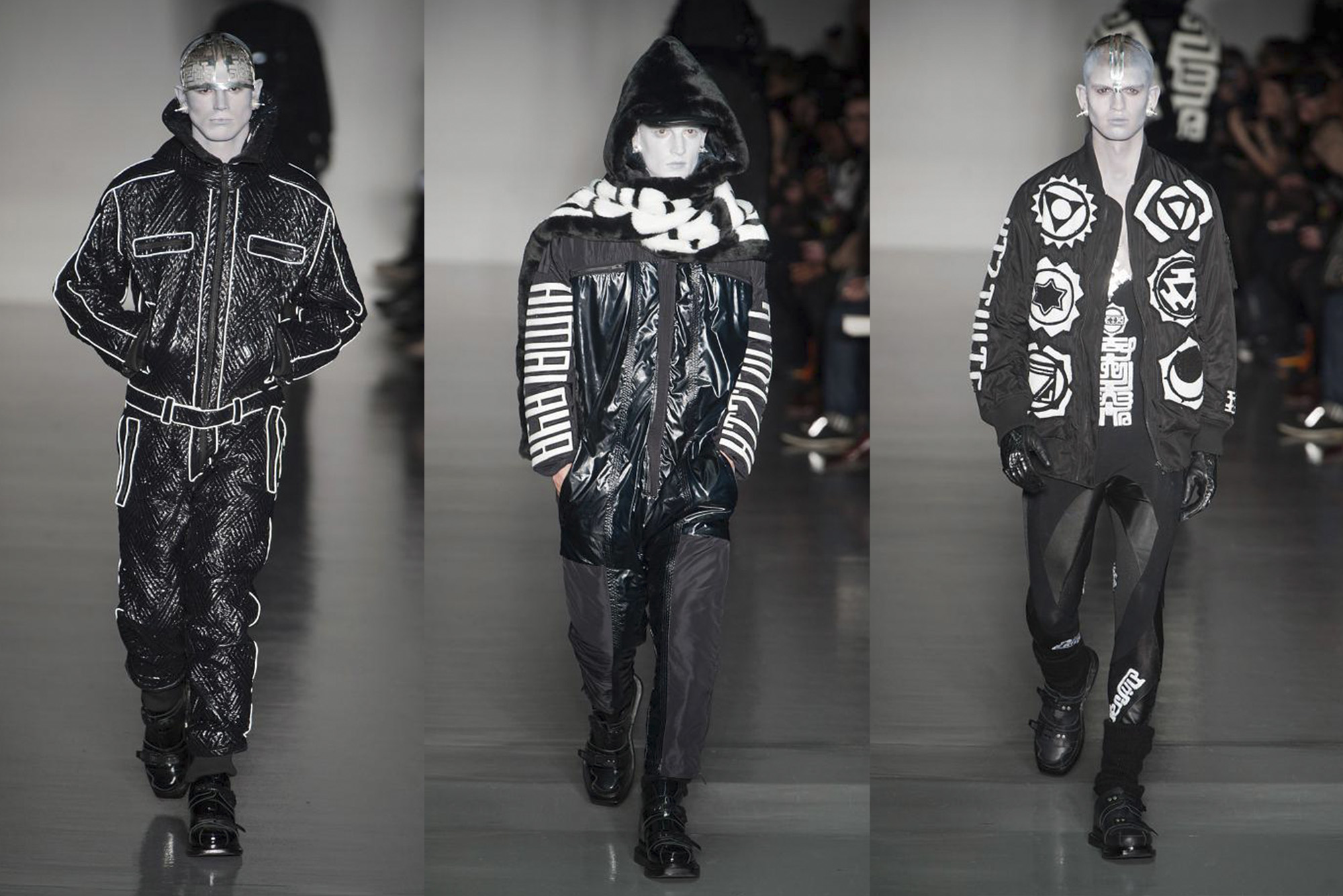 LCM: Reviewing KTZ AW14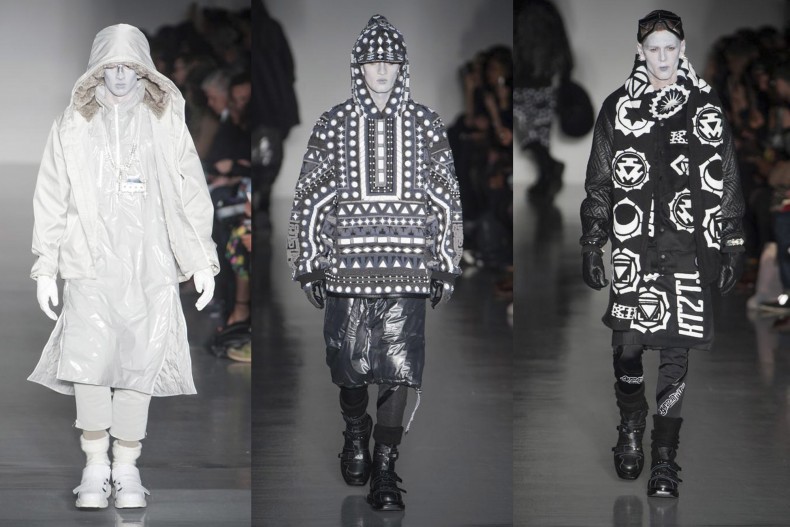 Climbing at haute altitudes, the cool-as-ice collection from KTZ gave us the same level of eccentricity we've come to expect from the Japanese brand.
Models showed faces painted grey with harsh angular contouring and wore only  blacks and whites with touches of metallic. It was an army of Himalayan snow storm warriors, as if a movie from a colorless television screen with a sharp focus.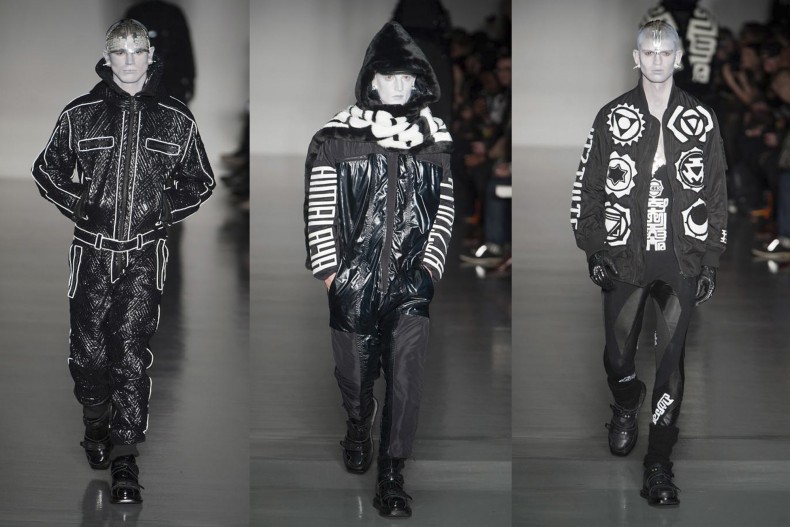 On the heads of the KTZ men were geometric headpieces hinting at snow googles and Buddhist-inspired turbans in metallic and fur. Jewelry was also worn over garments, with silver necklaces with intricate details and pointed tribal earrings. Quilted biker jackets made several appearances beside carry-on bags, both elements of protection. Layering was also key, with long fur coats worn over other coats and shirts with high niece lines. The hostility came through during the final line up, though, as models walked out and stood in perfectly organised formation. They were un-human and able to survive the harshest conditions.
Images courtesy of KTZ.