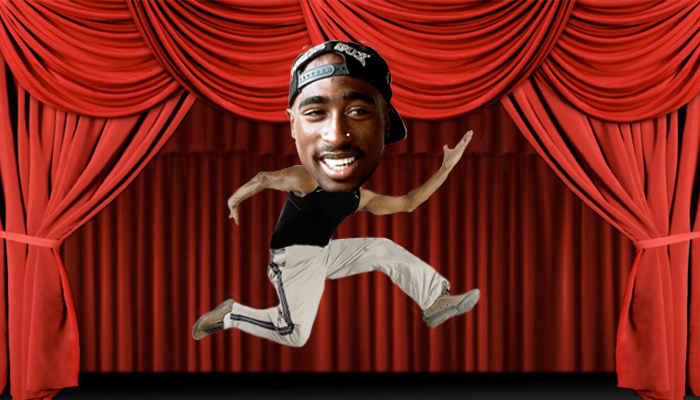 So… There's a Tupac Musical Coming To Broadway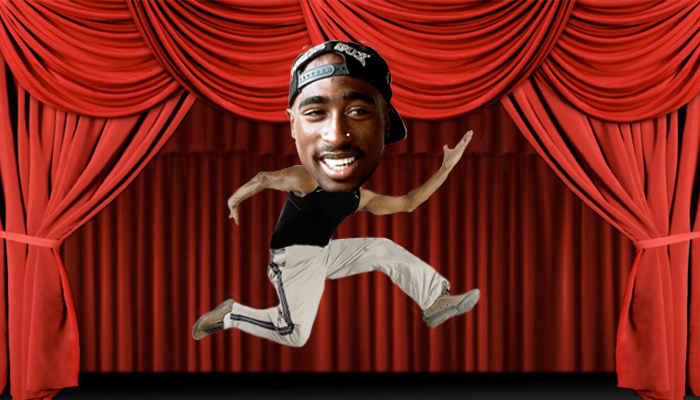 Two things that should possibly never converge are musical theatre and Tupac Shukar. In fact, the mere mention of both in one sentence feels like the set-up of a joke with no punchline in sight. But alas mark your calendars, because starting May 26th the Palace Theatre will welcome Holler If Ya Hear Me ("that's ya, grandma, like how young folks say you"), a new musical based on the music of late rapper Tupac Shakur. Kenny Leon, whose Broadway credits include Fences (starring Denzel Washington) and the upcoming revival of A Raisin In The Sun (also starring Denzel Washington), will direct the new musical with Tupac's mother, Afeni Shakur (no affiliation with Denzel Washington), among the producers. Casting has yet to be announced.
"Holler If Ya Hear Me, the world inside Tupac Shakur's music and lyrics, blazes to life in a non-biographical story about friendship, family, revenge, change and hope. Inner city lives struggle for peace against the daily challenges they face in this entertaining and original musical. Through the poetry of one of the 20th century's most influential and culturally prominent voices, we are given a window into realities of the streets still relevant today."
Images courtesy of Vimeo.