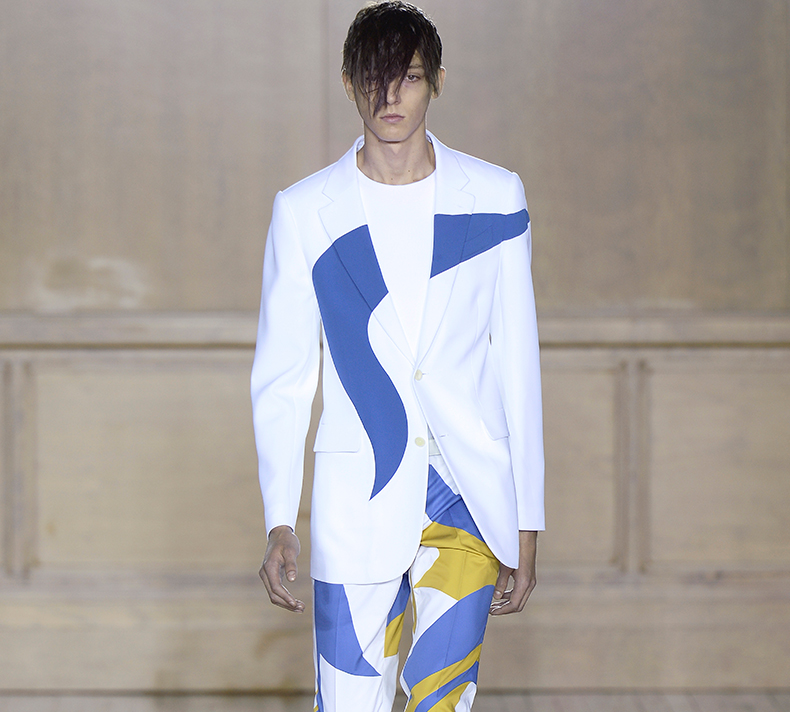 LCM: Reviewing Alexander McQueen SS15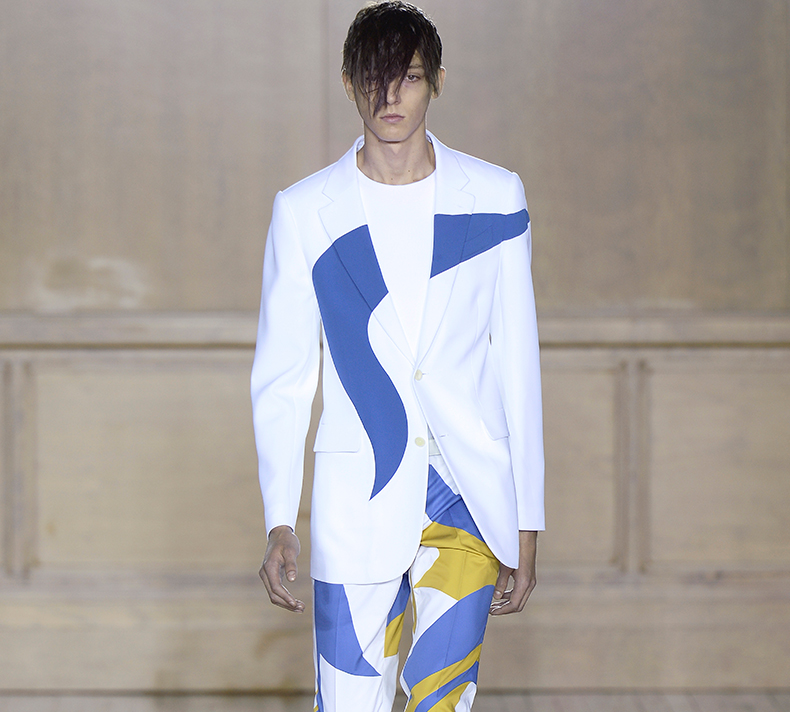 Image: Alexander McQueen.
In shaking tradition, this season Alexander McQueen presented its Spring/Summer 2015 collection as a post-modernist dialogue relevant to—and referencing—the here and now.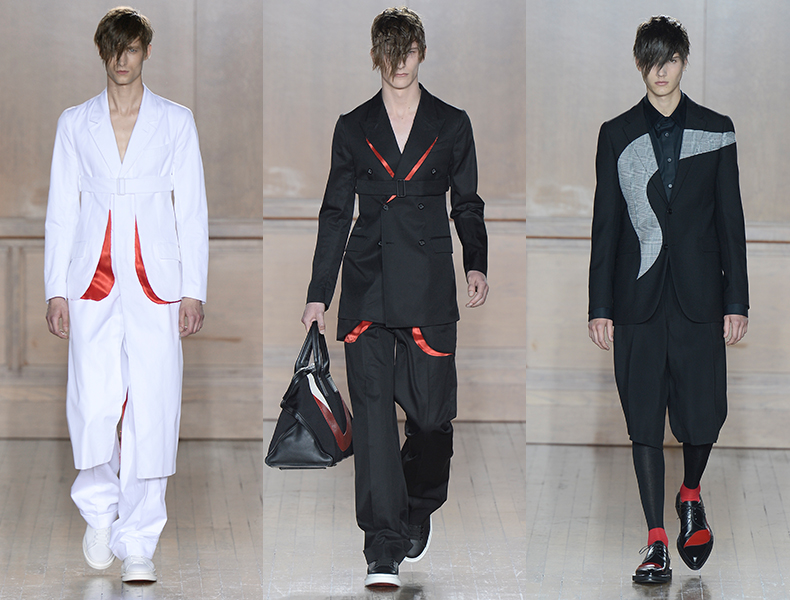 Image: Alexander McQueen.
A departure from creative director Sarah Burton's gothic-historic formula, this season drew inspiration from Japanese Kabuki theatre and Henri Matisse, utilizing collage and pattern to create a more buoyant presentation than ever. Opening outfits featured swatches of colored patchwork placed asymmetrically on blank canvas clothing. Tailoring merged with sports and urban wear, as classic outfits were styled with trainers and models sauntered down the runway to the 1990 jams of Missy Elliott.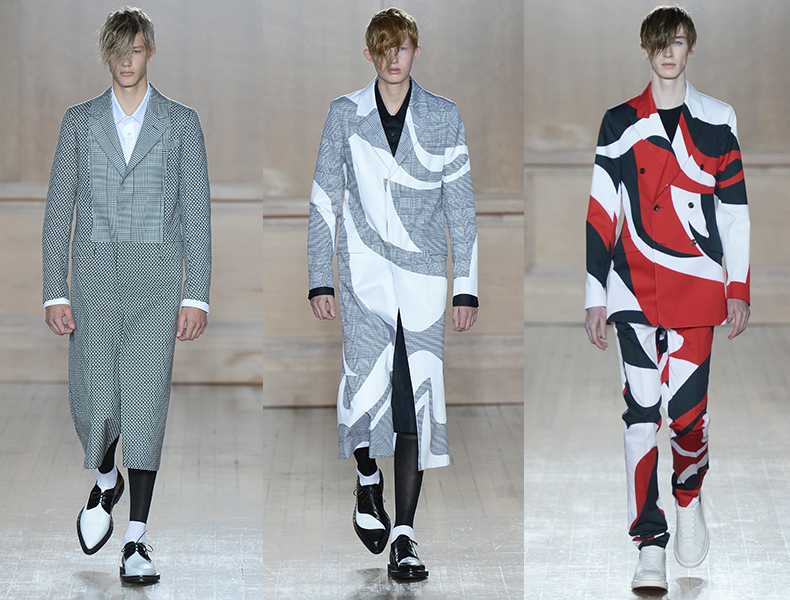 Image: Alexander McQueen.
Sharp tailoring was slashed, exposing red lining on the pockets, lapels, and panelling of jackets. Traditional patterns such as houndstooth and pinstripe were combined into full suits, distorting scale and proportion. Even more exciting, S&M bondage was subtly referenced in sexy outerwear with straps positioned across the chest of jackets.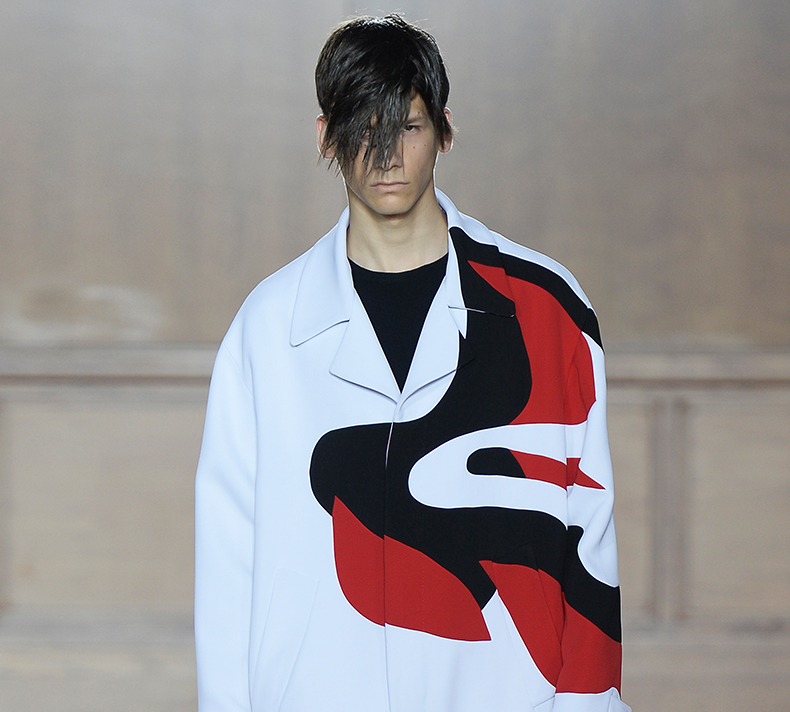 Image: Alexander McQueen.
In a collection much more relevant to the moment, Burton has merged old tailoring shapes with a new and zesty finish—not previously explored within the brand—in a perfectly post-modern amalgamation.