LCM: Reviewing Kent and Curwen SS15
Image: Kent and Curwen.
For Kent and Curwen, Spring/Summer 2015 was all about capturing the essence of the "front man," a restless character with a distinctive and unapologetic style.
In this, his second full collection for the heritage house, creative director Simon Spurr combined traditional British dress codes with contrasting graphic patterns to create a modern collection that brought classic to the contemporary male. A formal black dinner suit jacket was re-marketed with slim green "splinter" printed trousers. Leather jackets were reinvented into the conventional biker shape in soft dusty blue and luxe white leathers. By the same method, a short military trench was seen in black leather and tied at the waist. It was this re-appropriation of the conventional that Spurr succeeded in.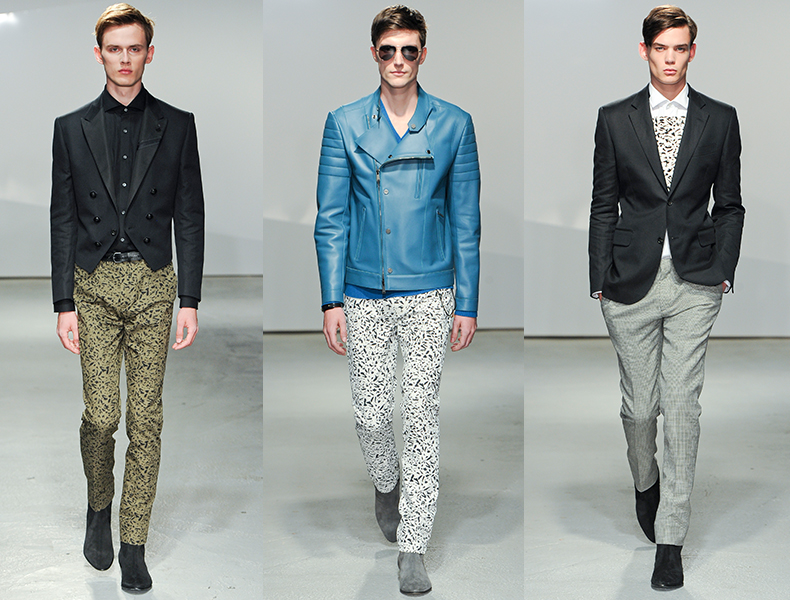 Image: Kent and Curwen.
In addition, this season's focus on color blocking to brighten a typically-muted collection, rather than relying on playful spring colors, kept each look refreshingly elegant. Whites and navies were paired with cool blues, maroons were matched with creams, and mustards complimented olive greens. But more than that, the linear feel to patterns was reoccurring. The introduction of the splinter print for this season—created from the marriage of animal and geometric print— was present on trousers, jacket lapels, and, of course, shoes.
Image: Kent and Curwen.
When prints were given pause, stripes were featured heavily—horizontally on a conventional knitted top for a brief nautical look, and vertically on slim pinstriped trousers. The weekender looking to escape the metropolitan was clearly channeled through the inclusion of gloves and black minimal backpacks—gentrifying the always practical bag.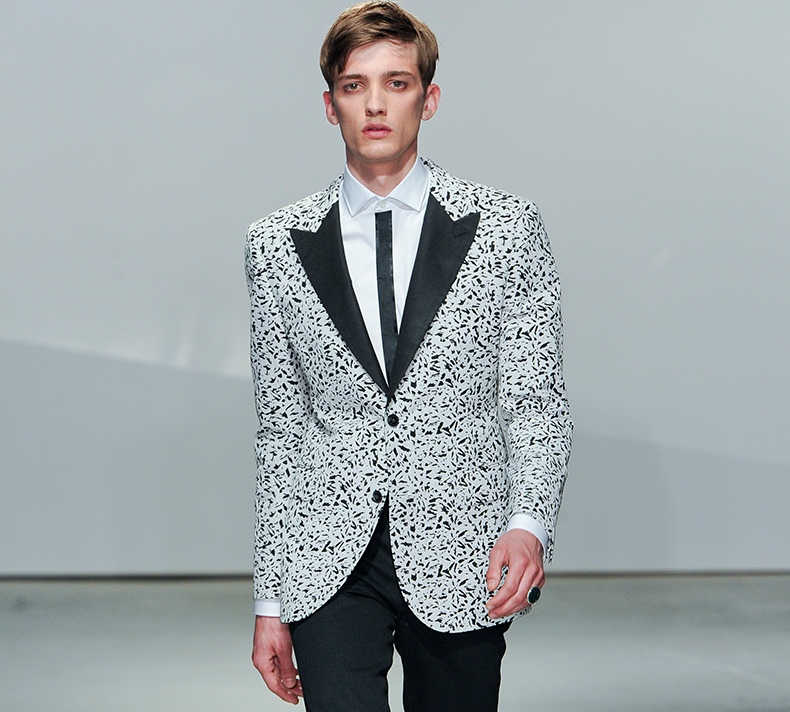 Image: Kent and Curwen.
In following Spurr's style, Kent and Curwen have created a collection suitable for the contemporary dapper gentleman.