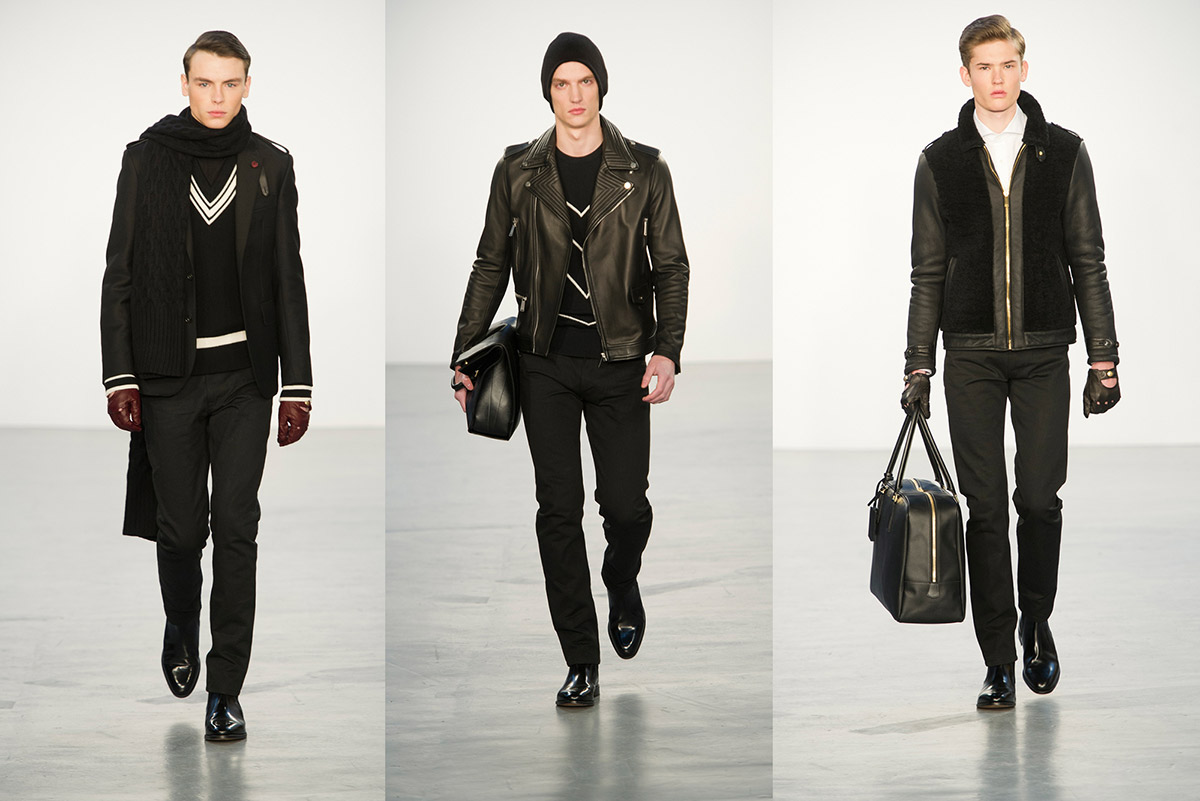 LCM: Reviewing Kent and Curwen AW14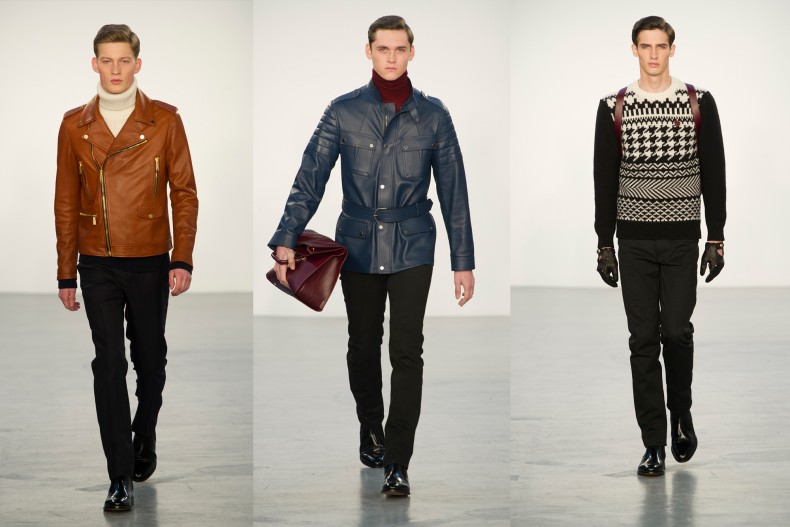 This week, Kent and Curwen presented their first collection under the eye of newly appointed creative Director Simon Spurr at London Collections: Men. Like a group of friends reuniting for high school nostalgia only to find that one member had remarkably blossomed, the Autumn/Winter 2014 Collection was unlike anything we've ever seen from the British heritage brand. And that wasn't a particularly bad thing.
On the runway the new Kent and Curwen man appeared younger and more complex than ever, referencing notes from modern as well as traditional elements of menswear to create a juxtaposition of style. Instead of classic cricket sweaters, motorcycle jackets, channel quilted at the lapel, were paired with tuxedo trousers and set again exploded fairisle jumpers, whilst Duffle coats are updated with Aran sleeves, and reversible cricket sweaters are offered in a range of brilliant colors.
Fit, as Spurr is known for, was everything.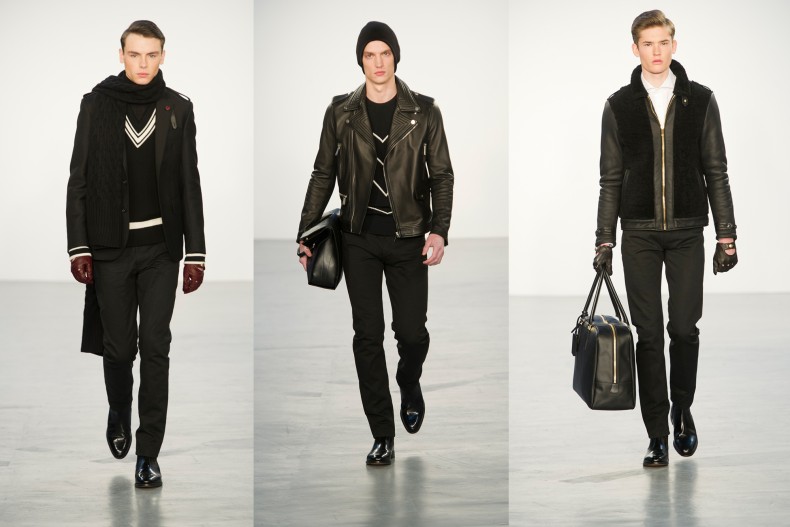 Materials ranged from the brand's original 1920's sourcing, to modern clothes such as wool/silk tweeds in monochromatic gray and flannel suiting. But perhaps equally important, were the accessories, takeaways for a younger generation, including hand luggage, portfolio cases, iPad cases, wallets, belts, driving gloves, ties, hats, and scarves.
If this is Spurr's first taste of reinventing the classics, we're excited for the next course.
Images courtesy of Kent and Curwen.