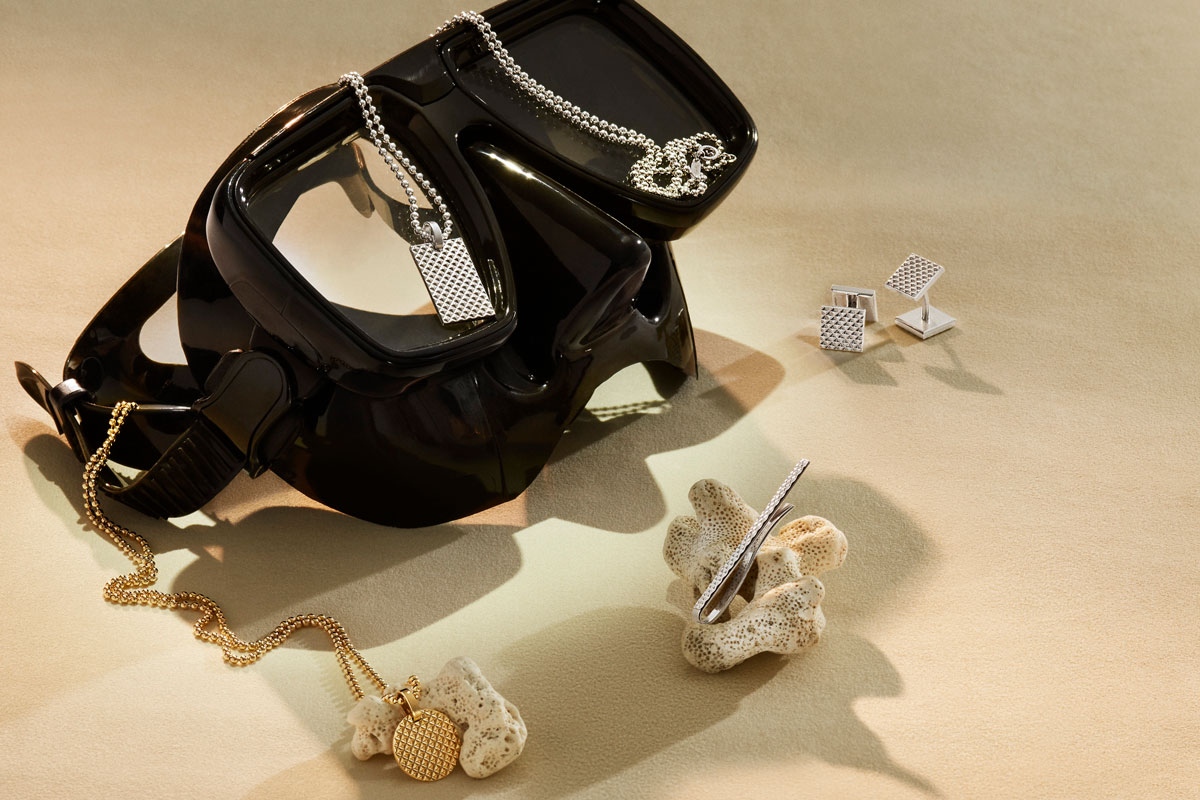 Tiffany Launches its First Official Men's Range
Tiffany might be most known for its trademark little blue boxes that often conceal flashy engagement rings, but the historic jeweler has also carried a range of men's items for years. But in 2019, men's jewelry is finally having a moment — the dangly earring, as made famous by the late George Michael, is back in vogue, and designers like Dior and Louis Vuitton recently launched their own lines of jewelry for men. So it makes sense for Tiffany to expand its offering with the first official men's collection in its 181-year history.
Inspired by the idea of laidback luxury, Tiffany Men's includes a variety of assorted pieces, including accessories, barware, houseware, and games. It's a departure from its regular line, which includes money clips and cuff links, and is more focused on appealing to a wider contemporary demographic.
"Tiffany Men's is centered on craftsmanship as the foundation of our company. Tiffany 1837 Makers is a nod to the workmanship and time-honored techniques used in creating jewelry — the idea that there's a person behind each object," Reed Krakoff, chief artistic officer of Tiffany & Co, said in a statement.
The brand's heritage can be seen in each object from the collection — a customizable trophy ring evinces Tiffany's history of handcrafting sports trophies. A number of pieces are stamped with an "NY" emblem to honor the company's origin. And the crown jewel — a unique handcrafted solid sterling silver and 24k gold chess set — showcases the brand's willingness to always strive for greatness.
Tiffany Men's is available in stores and online now.