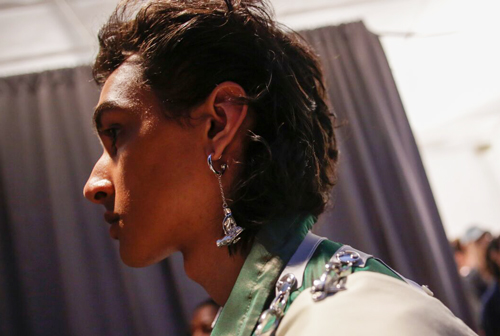 The Welcome Return of the Dangly Earring
While men's jewelry remains a niche space in general, it's nice to see the return of a flashy accessory: the dangly earring.  The jewelry has enjoyed popularity time and time again as a notable look from seminal artists whose style is synonymous with their work. Prince constantly embraced the jewelry, frequently sporting dramatic gold hoops and upper ear cuffs. David Bowie opted for more elaborate pieces to match his otherworldly stage persona. And I can only assume the large number of cross earrings I've seen can be attributed to the late and great George Michael who popularized the look during his Faith days in the '80s.
A number of dangly earrings have been included in recent menswear shows. Linder, Willy Chavarria, and Feng Chen Wang all incorporated the pieces into their Spring 2019 collections, signaling the welcome return of the trend — Willy Chavarria featured models wearing full sets while Linder and Feng Chen Wang accessorized with single statement pieces. It's always nice to see a little bit of glitz added to a casual look, so go forth and experiment with a dangly earring that works for you. It would make George proud.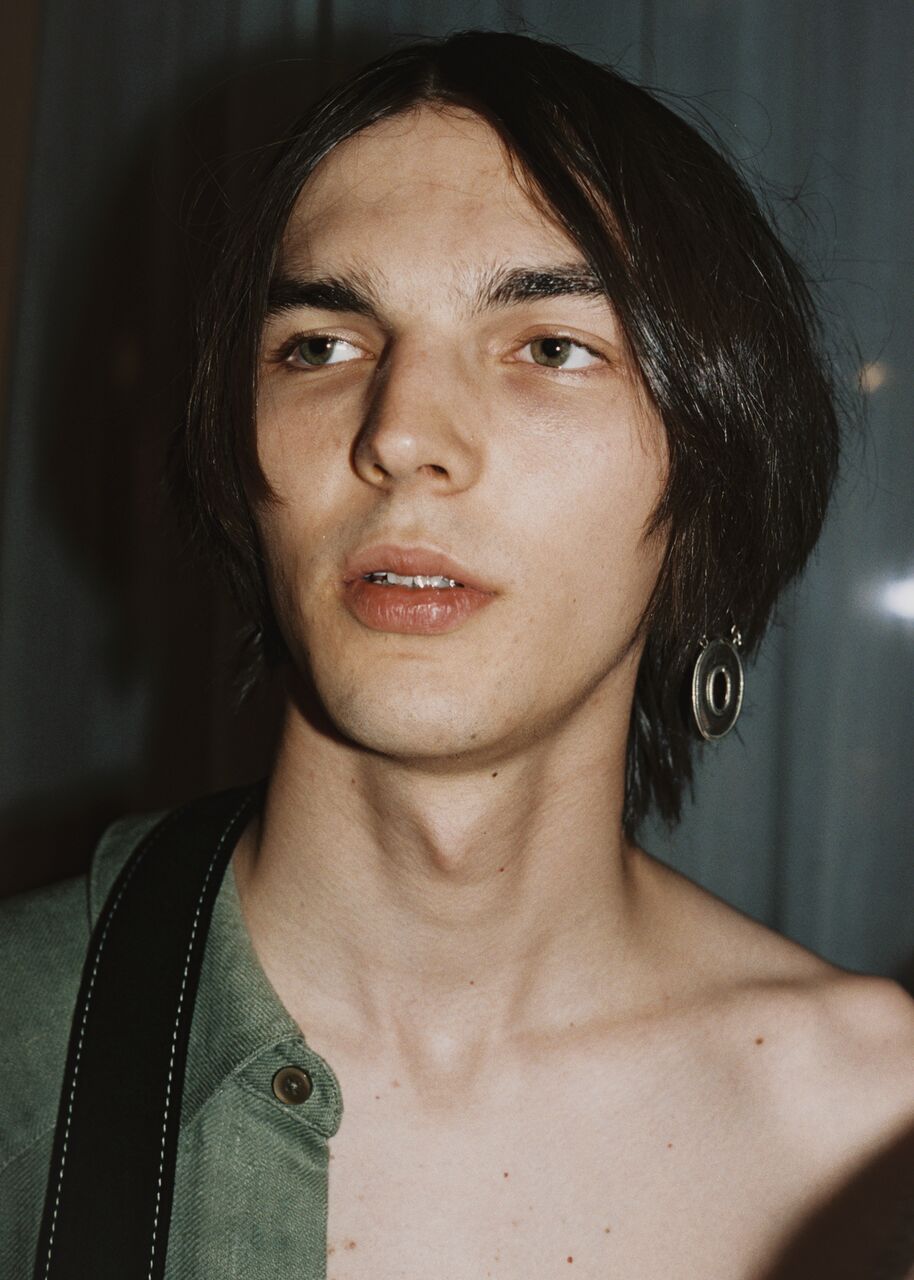 Image: Linder.