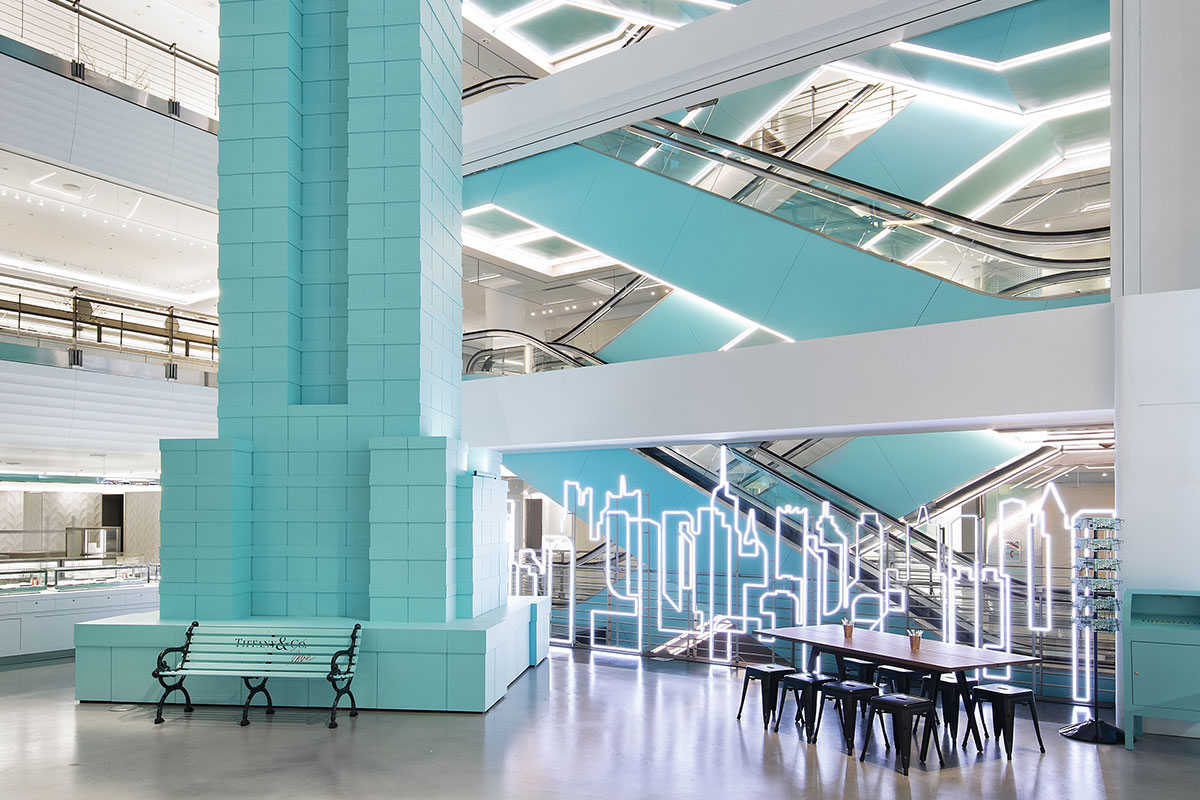 Tiffany & Co. Flagship Officially Moves Next Door
Tiffany's next-door flagship is officially open and substituting the 5th Avenue location while the building dives into a two-year transformation. The new space will serve as an intermittent outpost in the meanwhile designed around a vaulted, escalator-flanked atrium where periodic installations and exclusive partnerships will take place (think: Le Bon Marché installations).
The space first opened with a limited-preview of The Men's Holiday Pop-Up in the atrium, but now all the levels have since been opened, carrying brand exclusive collections including  Tiffany T, Tiffany Paper Flowers®, Tiffany Victoria®, Tiffany Keys, and more. The Tiffany Men's Collections will be housed on the second floor and private VIP selling rooms are available to ensure the temporary store delivers the immaculate experience customers are used to.
In addition to offering a new backdrop for the jewelry, the store will provide opportunities for the company to experiment with the presentation, collaborations, and ways of interacting with the customers. And as the 5th Avenue store remains a city institution on the famed shopping street, the shift in format will give the brand a chance to reinvent. Newly adopted into the LVMH conglomerate, change is imminent.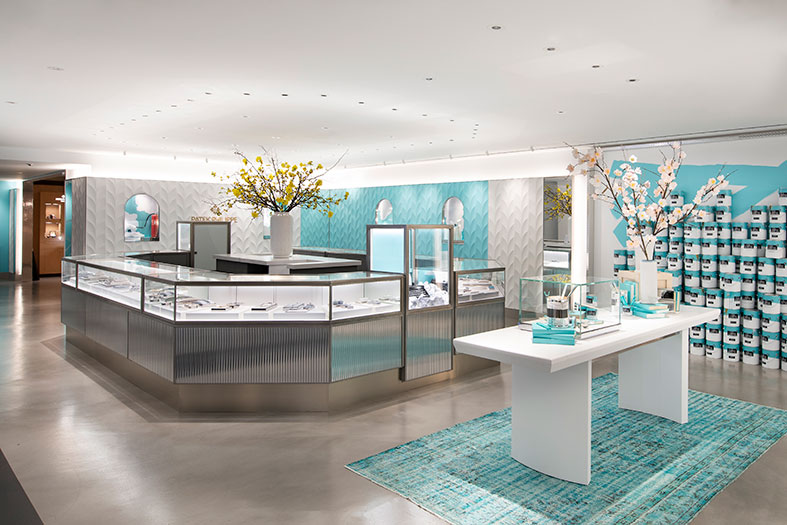 The Tiffany Flagship Next Door is located at 6 East 57th Street.