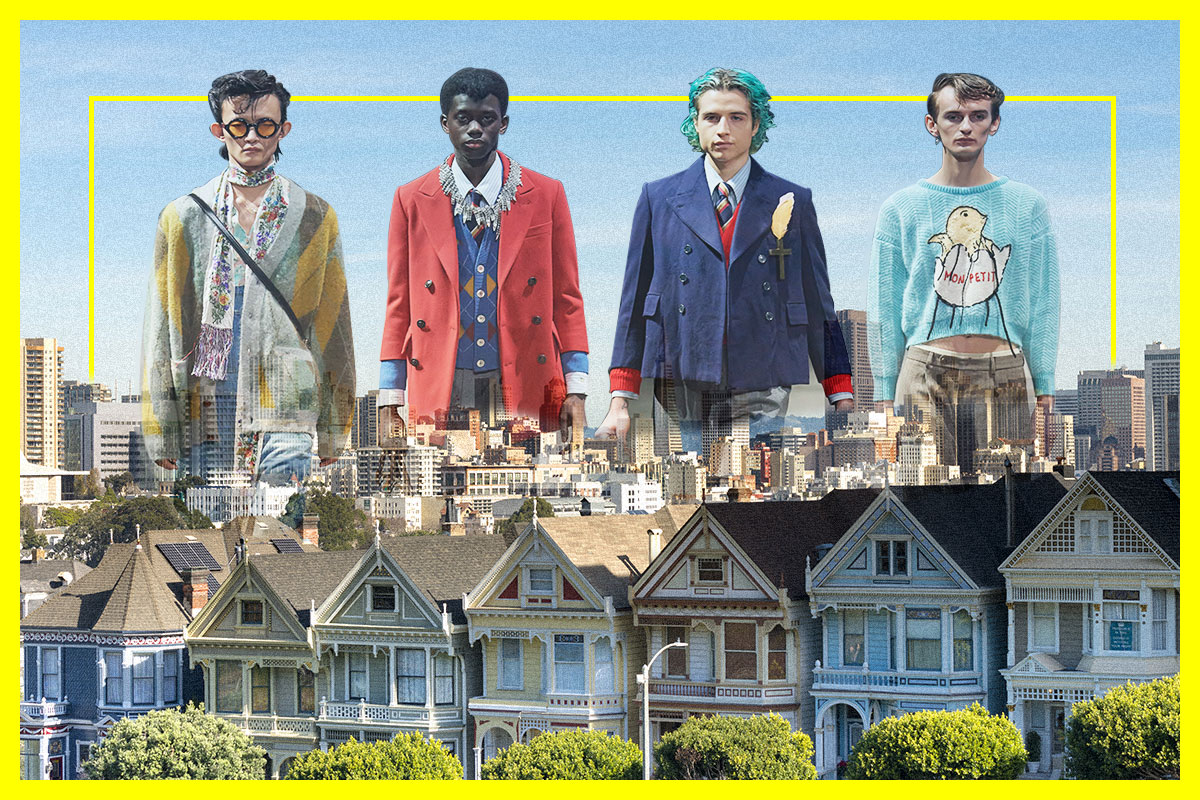 Gucci Will Host its Cruise 2021 Show in San Francisco
Gucci has announced it will present its forthcoming Cruise 2021 collection in San Francisco. Last time the designer staged a show in the USA was when creative director Alessandro Michele hosted his first cruise show for the Italian brand in upstate New York in 2015.
According to a press statement, Michele decided on the California city for the presentation based on its "its history as a center of liberal activism." Michele has frequently instilled his collections and presentations with a political edge, using his clothes as a template to express support for issues like women's reproductive health and donating $500,000 to benefit gun control.
"This spirit represents Alessandro Michele's vision for Gucci: the acceptance of diversity and the right to be oneself," the statement continues. "Unveiling the collection in the city will also reconnect him with his most personal raison d'être: a celebration and validation of self-expression, emancipation and ultimately, freedom."
Gucci will present its Cruise 2021 show on May 18.