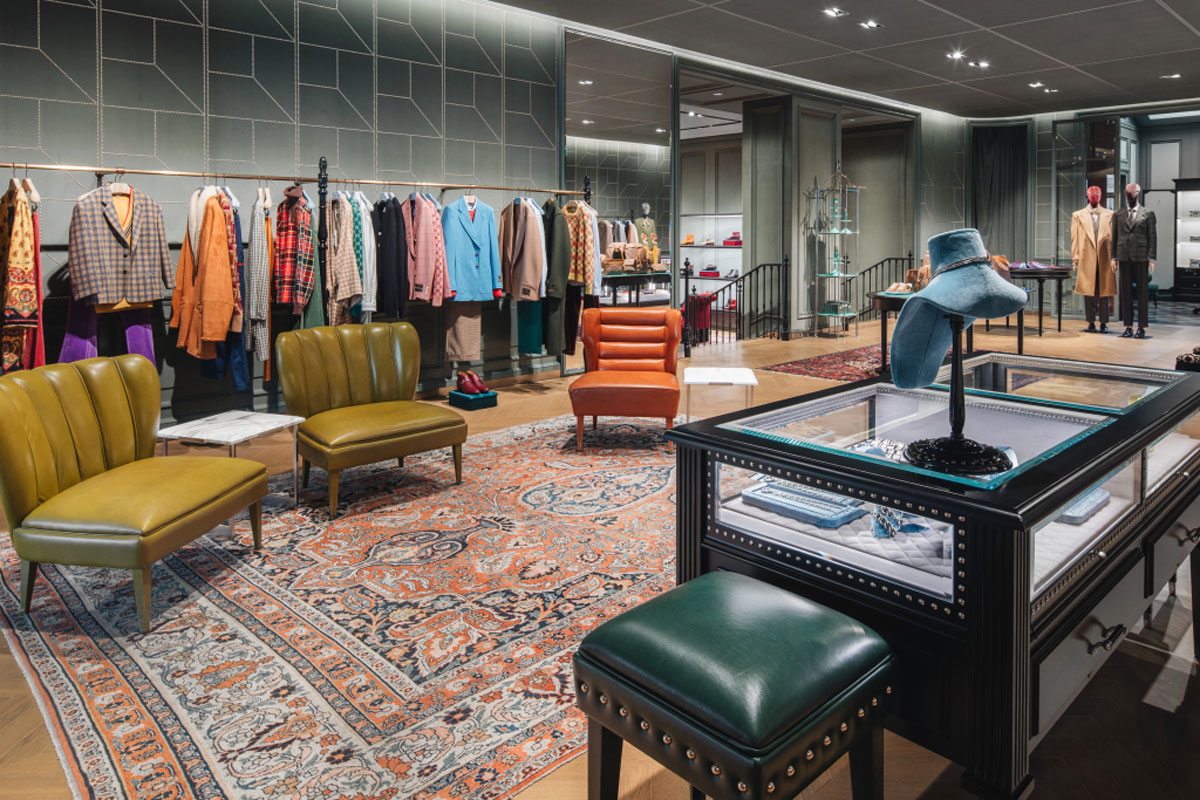 Gucci's First Men's Store Opens in Beverly Hills
Peacocks of the world, this one's for you. Gucci, the flamboyant Italian label that has singlehandedly made a fashion icon out of Harry Styles, is opening a dedicated men's store in Beverly Hills. The new boutique is located next to the designer's existing store on Rodeo Drive, allowing the brand to amp up its womenswear and accessories inventory while emphasizing its menswear offerings in a new space.
The launch of the store echos the designer's decision to abandon its coed shows and present its own menswear show, which it did earlier this year in Milan for Fall 2020. The expansive 3,500-square-foot shop is furnished with vintage-looking furniture that seems right at home alongside the designer's flashy and eccentric wearables. For the guys that like to dress loud, the new store is the ultimate spot to pick up the latest velvet bell-bottoms, festive suits, and any genderfluid-friendly glam-rock stagewear you can imagine. Maybe some guys should take a cue from Lana del Rey and pick up something to wear on their way to the Academy Awards next Sunday.
The Gucci Men's store is open now at 347 N Rodeo Dr, Beverly Hills, CA 90210.