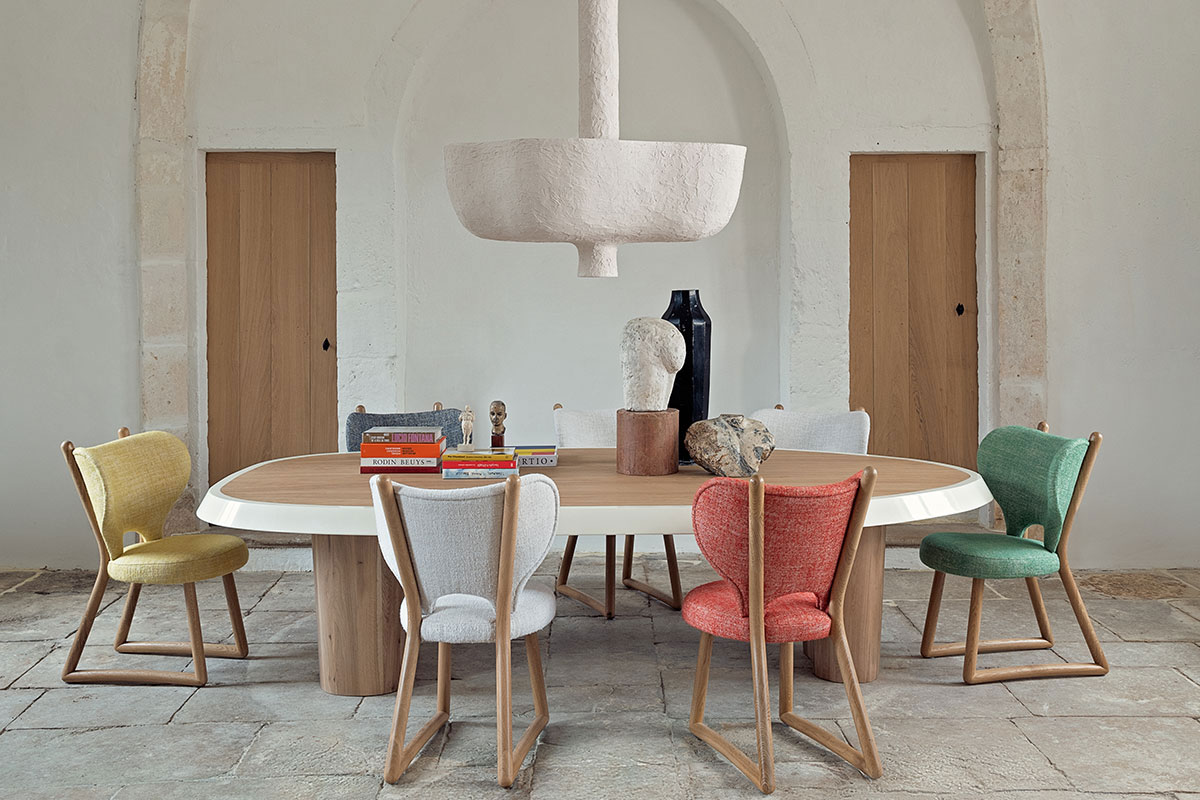 Pierre Augustin Rose Furniture Launches at The Invisible Collection
After an introduction during Paris Design Week, The Invisible Collection is launching furniture by Pierre Augustin Rose including a grand dining table, chairs, a signature brand cabinet, and a soft-light sculptural suspension. Mastering French chic in Poudre tones, Rose succeeds in conjuring an elegant and refined atmosphere by avoiding the use of sharp notes and colors.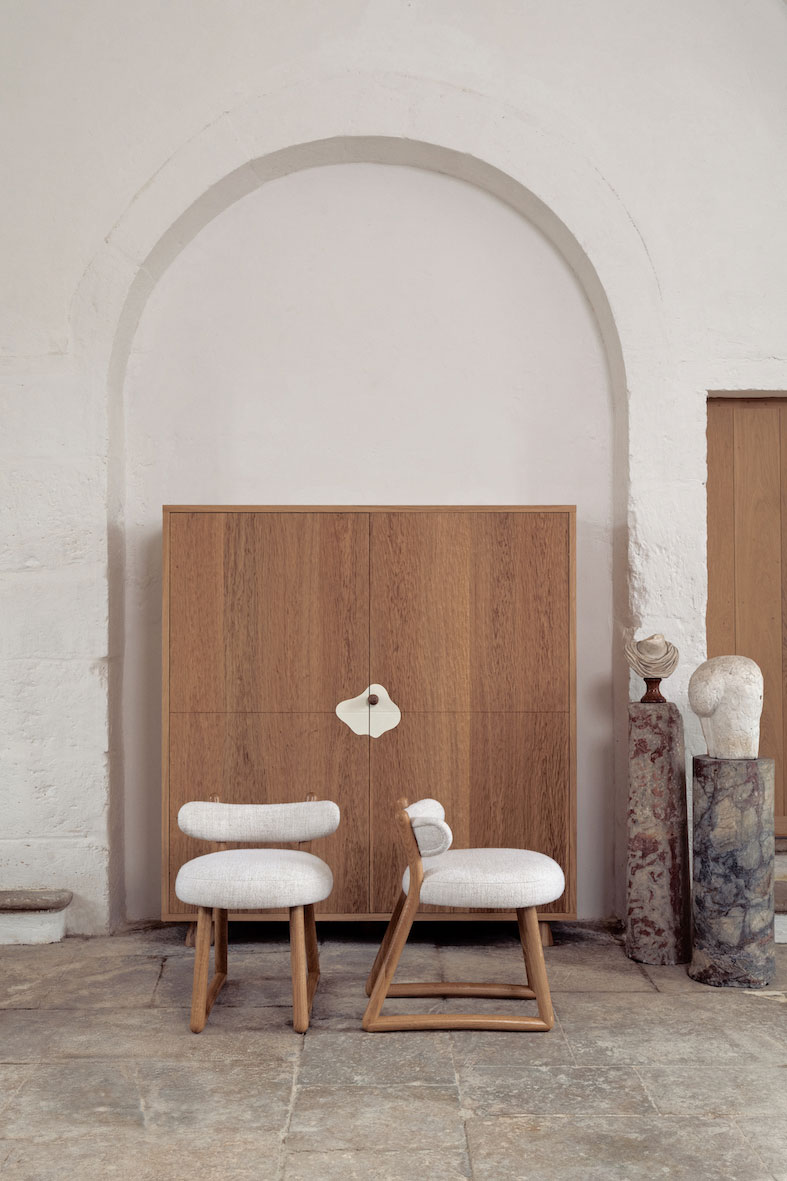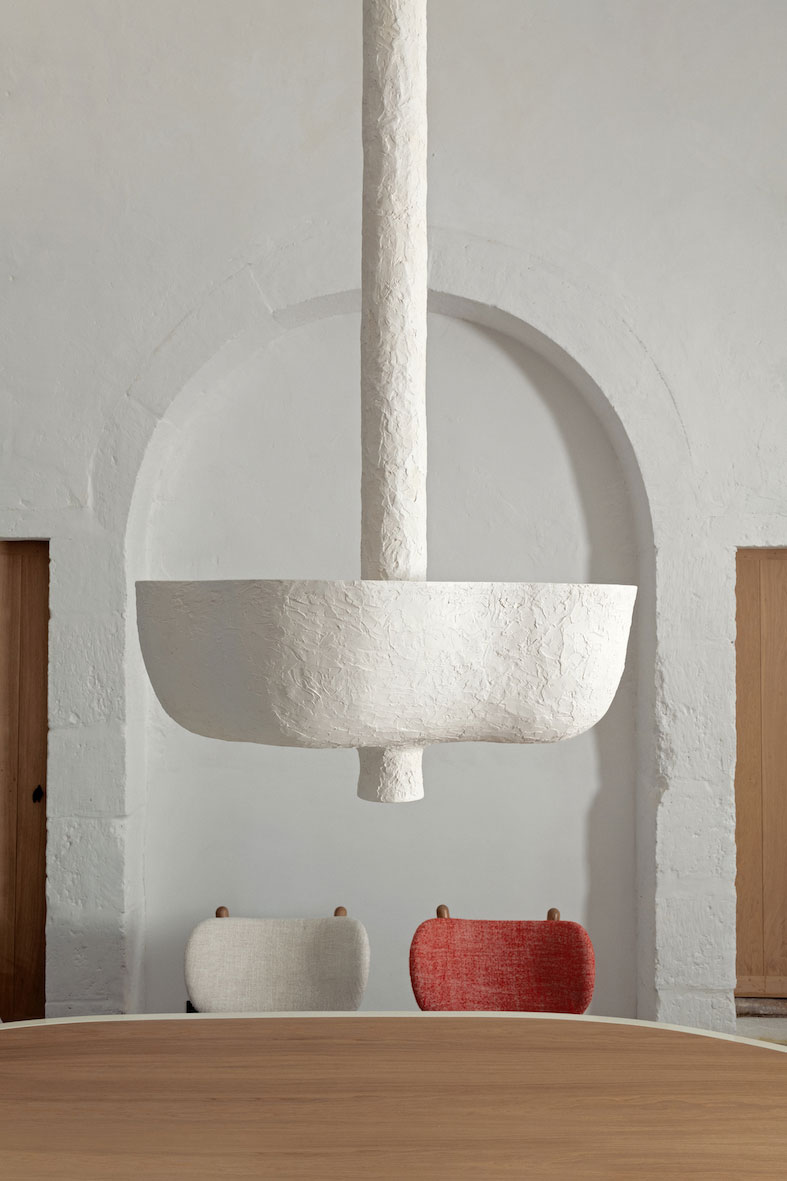 The Invisible Collection already features renowned pieces by the likes of Pierre Yovanovitch, Vincent Darré, India Mahdavi, Osanna Visconti, and Humbert & Poyet among other designers. Rose's inclusion will reinforce the French sector with a solid presence of minimalist essentials. The Scala 300 table is done in oak and lacquer. It is complemented with Polus chairs (available in three versions and multiple colorways). However, the designer's cornerstone piece is the Cabinet 160 with its gouged structure and white lacquered interior. The final piece to the composition is an Eol light suspension that completes the setup in warm light.