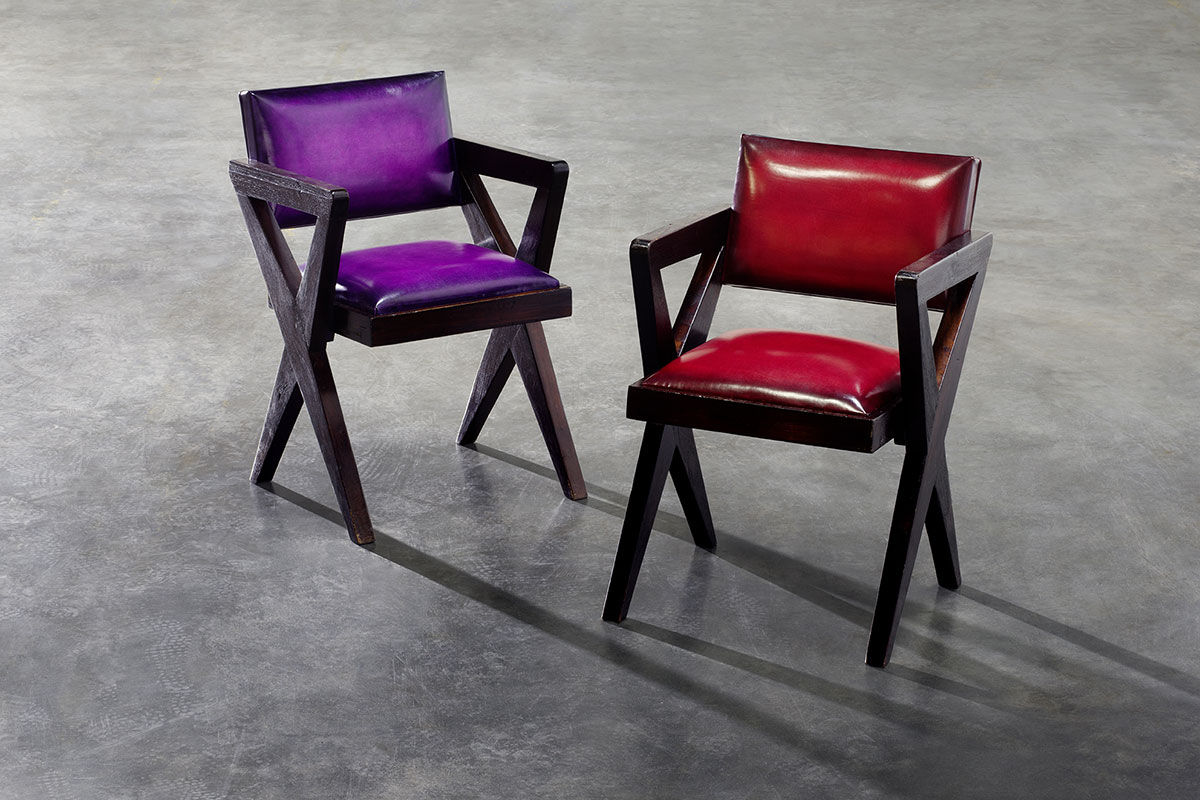 Berluti Presents Pierre Jeanneret Furniture in Miami
Berluti worked with the Laffanour Galerie Downtown/Paris to present 17 original Pierre Jeanneret furniture pieces upholstered in the brand's Venezia leather for DesignMiami and Art Basel Miami Beach. The pieces were originally created by the Swiss architect in the '50s to furnish Chandigarh's Capitol Complex in India, but Berluti's retouch of the pieces is one of the first times they've been displayed in public.
Le Corbusier was commissioned to head the project in 1951. It was then that his cousin Pierre Jeanneret helped supervise the project and design all of the furniture — he created the now-famous line of modern furniture made of glass, steel, and leather. The Berluti x Laffanour Galerie Downtown series features a base-building desk, easy armchair, a pair of cinema chairs, high court chair, kangaroo chair, judge armchair, a pair of library chairs, folding screen, day bed, a pair of committee chairs, public bench and a blue writing chair. The brand was able to fully restore these pieces and Kris Van Assche even developed an entirely new palette of color for the series inspired by his trip to India.
The series will be presented in Miami's design district during DesignMiami and Art Basel from December 2-8. See select images of the exhibited pieces below.