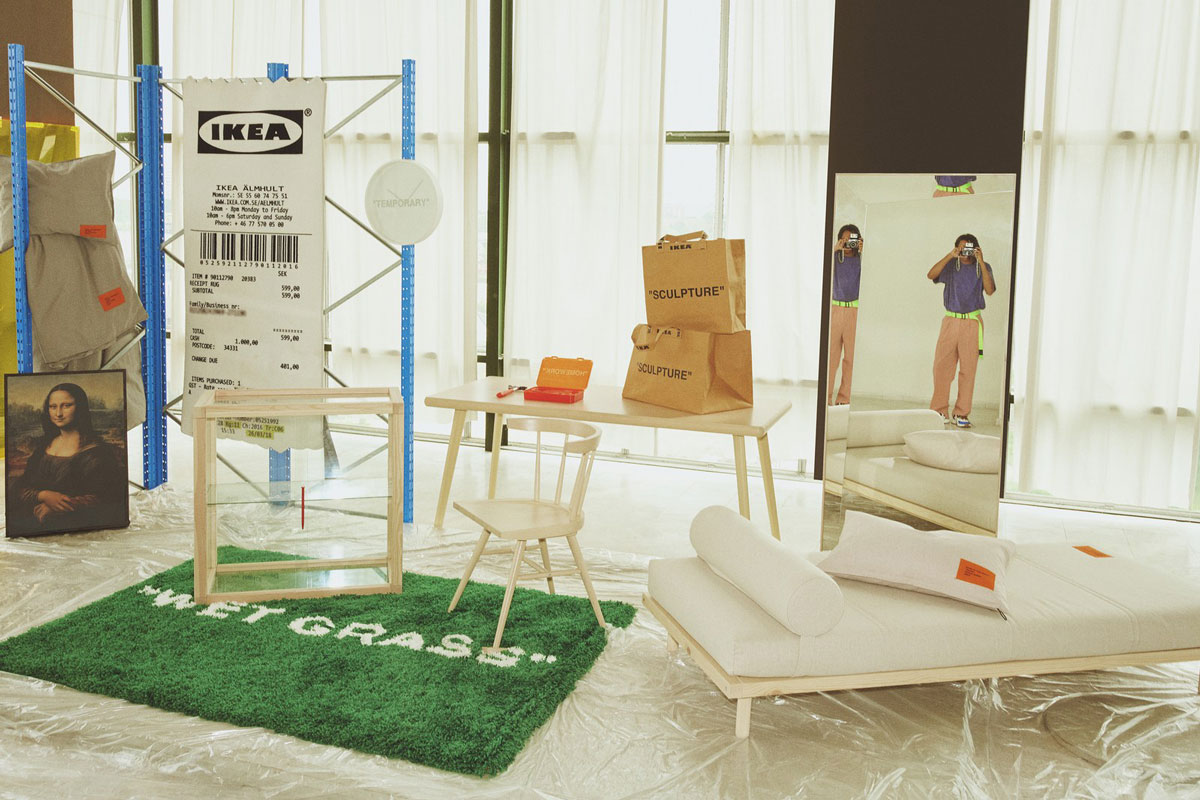 Virgil Abloh Releases Final Trailer for IKEA Collab
After over a year of build-up, Virgil Abloh's highly anticipated collection with IKEA will be released on Friday. The collection of home goods, which includes an illuminated Mona Lisa print, clocks, rugs, a simple no-tool-assembly wooden table, and an oversized IKEA receipt rug/tapestry, all inscribed with Abloh's distinct flair.
The collection will only be officially released in US IKEA stores over the weekend, although a few select items will be stocked in UK and Ireland stores. Regardless, the items will probably sell out as soon as they hit the shelves. IKEA is preparing for a slight frenzy on release day — the company shared that customers can start lining up at the front of the store from 7AM and will be given a wristband upon entry. Overnight parking is prohibited and a maximum of one item per customer rule will be enforced.
Check out Virgil Abloh's latest trailer ahead of the drop below.