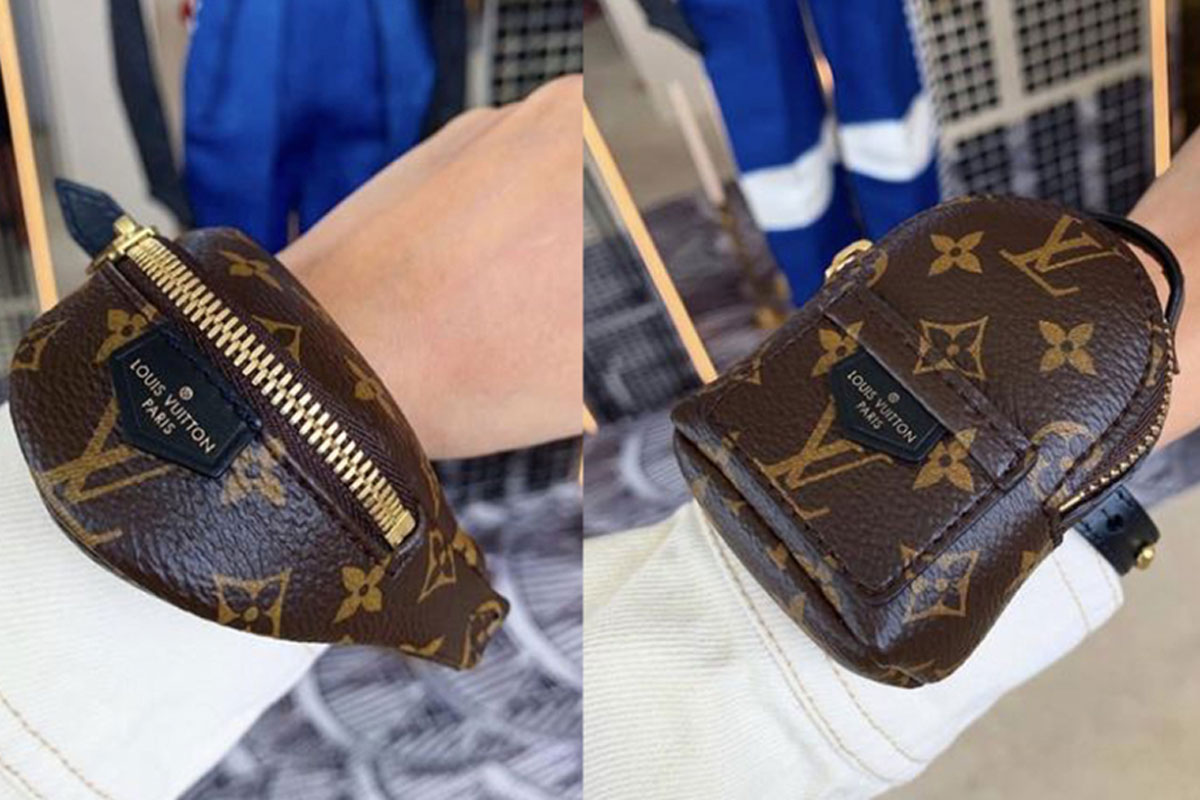 Louis Vuitton Releases Tiny Backpack Bracelets
Remember when Jacquemus released a range of tiny, impractical, but still cute bags as part of its Winter 2019 show in Paris? If you do, you probably had a few questions, like who needs a bag that small? What would you even put in it? Why? These are questions that Louis Vuitton has probably figured out since it just previewed its own collection of micro-bags. But instead of assembling tiny 2-inch tall purses, the French label opted for miniature monogrammed backpacks and fanny packs that can be worn on your wrist, like a massive leather bracelet for your loose change.
The new accessories were captured by DLV, an independent Louis Vuitton archive and resaler. And while they haven't been officially announced by the designer, the bags will allegedly be released in January for $750. Get a first look at the mini backpacks below.