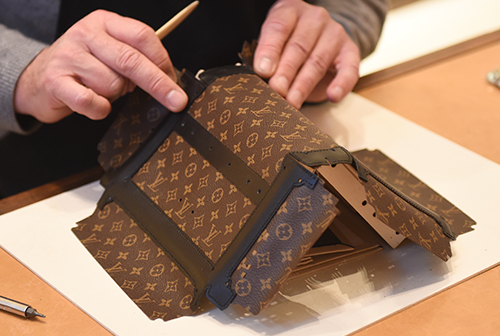 Louis Vuitton Brings Iconic Cases to New York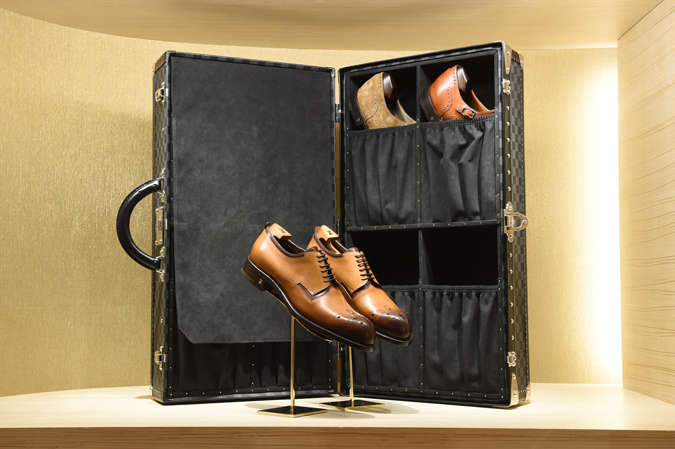 Image: Louis Vuitton.
The iconic hard-sided pieces that made Louis Vuitton the "it" name in travel accessories are, for the first time, available in the United States. The new Monogram Eclipse hard-sided collection, a black and gray version of the latest installment released this July, has made its way across the pond to land in New York for a monumental display. Pairing gunmetal hardware with dark canvas, the pieces are brought to life through top skilled craftsmanship, building a masculine sense into each case. The new collection is available in wardrobe trunk, desk trunk, shoe trunk, and flower trunk, with all pieces produced using different canvas and a variety of inserts for optimized organization. The memorable boombox bag, first appearing in the Cruise 2017 show this May, is also part of the display, supported by a new Christmas trunk designed specifically for the storage of ornaments. This new interpretation of the chic and elegant Louis Vuitton legacy is a must for those stylish, jet-setting moments that need just a touch of masculine class.
The special collection is available in store only now through December 20th.