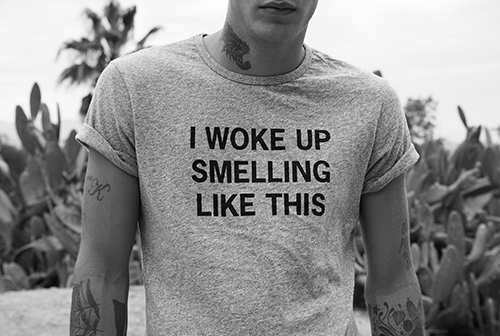 Le Labo x Hiro Clark Release Scented Collection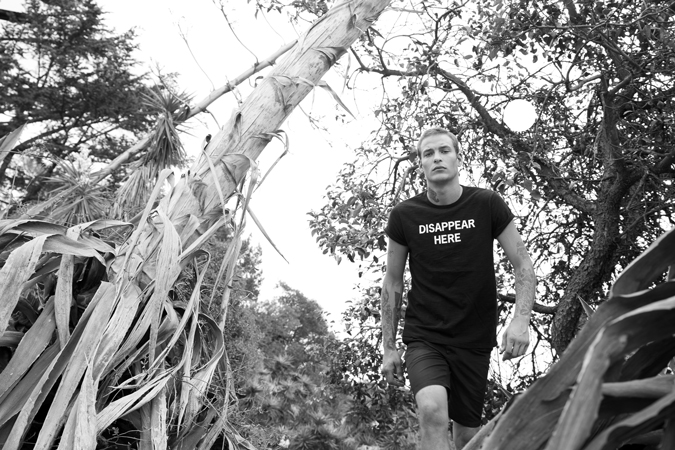 Image: Le Labo x Hiro Clark.
Whether it's owing to a workout or a night out, sometimes even the best of us can't stay on top of our fragrance game. Inspired by the hedonistic rituals of New York nightlife, legendary perfumer Le Labo collaborates with Los Angeles label Hiro Clark to release the No Shower t-shirt collection, a range of graphic t-shirts washed in Le Labo's popular Santal 33 fragrance.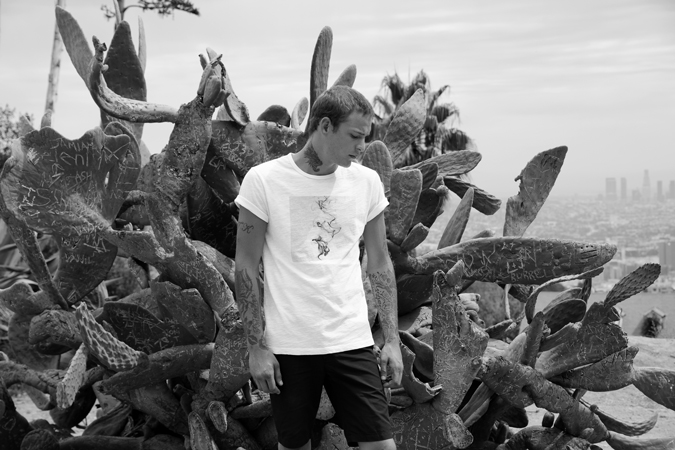 Image: Le Labo x Hiro Clark.
The microcapsules woven into the fabric are guaranteed to retain the scent for up to six washes, preserving the notes of cardamom, iris, and violet—a blend so enchanting it became an underground olfactory hit, worn by the likes of Justin Bieber and Ryan Reynolds. T-shirt designs include the slogans "I Woke Up Smelling Like This" and "Disappear Here," with another featuring an image of smoke pluming, testaments to the youthful, tongue-in-cheek spirits of both brands. The shirt styles are signature Hiro Clark, a brand known for its fitted, grayscale t-shirts with slogan-heavy prints; the collection also exemplifies Le Labo's dedication to unique fragrance showcasing, such as its recent home diffuser collection featuring Edison light bulbs.
The Le Labo x Hiro Clark No Shower Collection is available online now.