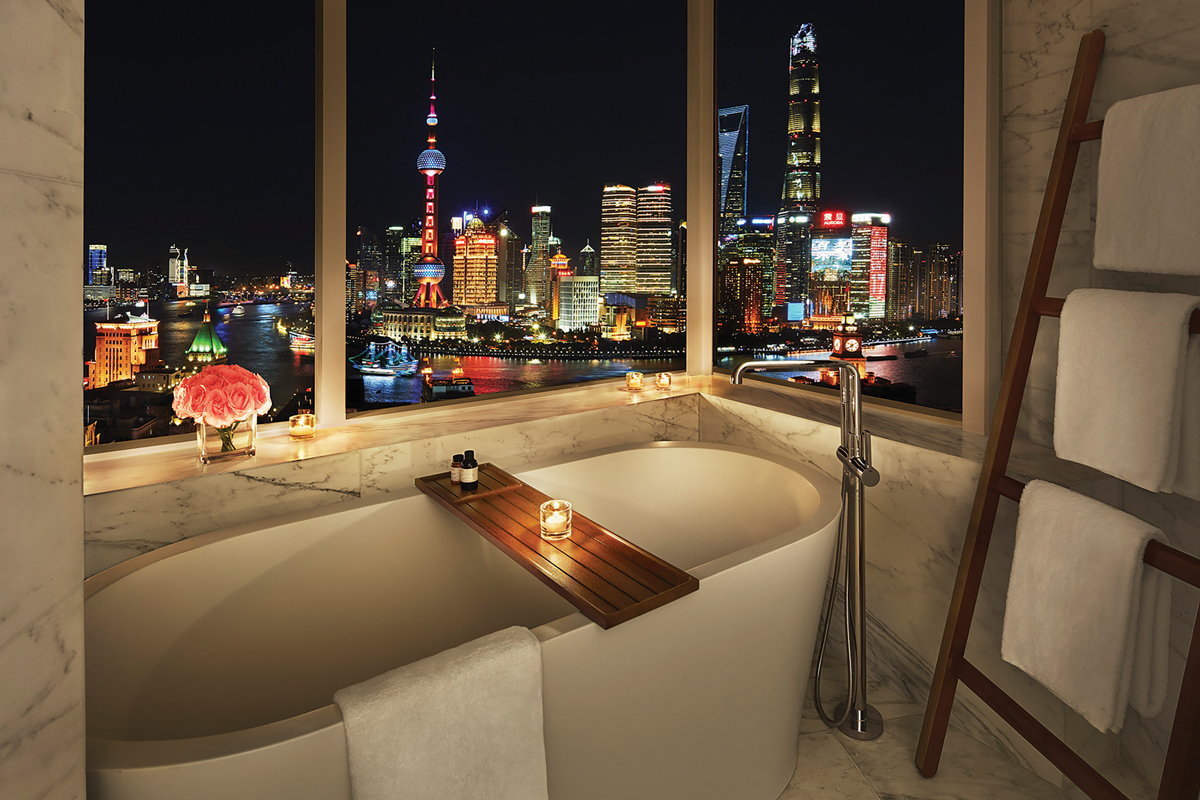 Linger Awhile at the Shanghai EDITION Hotel
Images: The Shanghai EDITION.
The thought of hiding away somewhere high above the skyline of Shanghai on the Huangpu River is a new kind of 21st-century romance, as the city continuously evolves. Leave to Ian Schrager then, the veteran hotelier synonymous with modern luxury, to be the host at the newly opened Shanghai EDITION. The latest from the international hospitality group, the Shanghai outpost takes an unusual spin by fusing historic nostalgia with the modern urge for contemporary comfort. Part of the new location is housed within the walls of the city's finest Art Deco building—the former headquarters of the old Shanghai Power Company on the Nanjing Road built in 1929. The notable landmark is the home of many new sites, punctuated by a new skyscraper that houses 145 guest rooms with understated yet sumptuous interiors.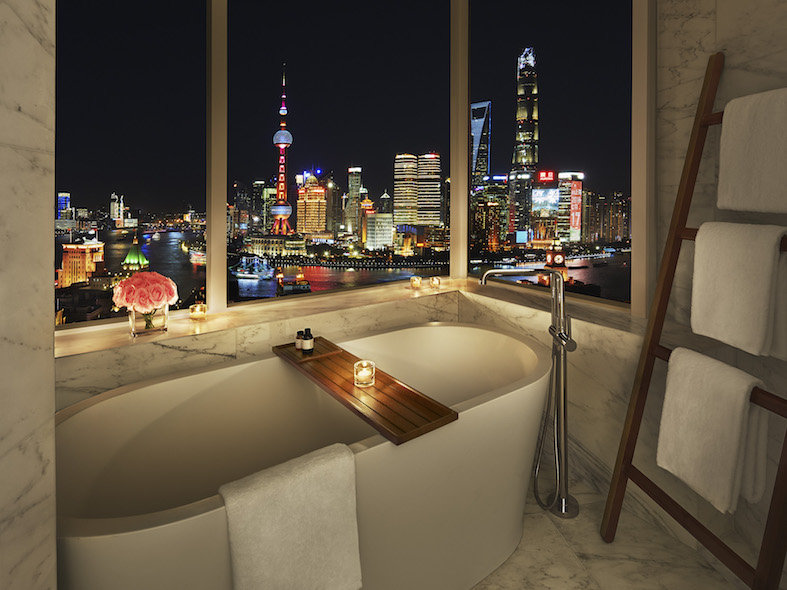 In contrast to Schrager's knack for showmanship, each room is meant to be a refuge—suites are designed in pastel colors with oak wood accents emphasizing the room as a sanctuary. Bathrooms are stocked with custom scents by Le Labo. A sharp attention to detail is central to the guest experience. While most hotels strive to be the perfect home, The Shanghai EDITION dwells exceeding all expectations. Guests can dine at Hiya, a Japanese restaurant overseen by Michelin-star chef Jason Atherton, and when the mood strikes, head to Electric Circus—a high-rise nightclub that evokes Schrager's magnum opus Studio 54.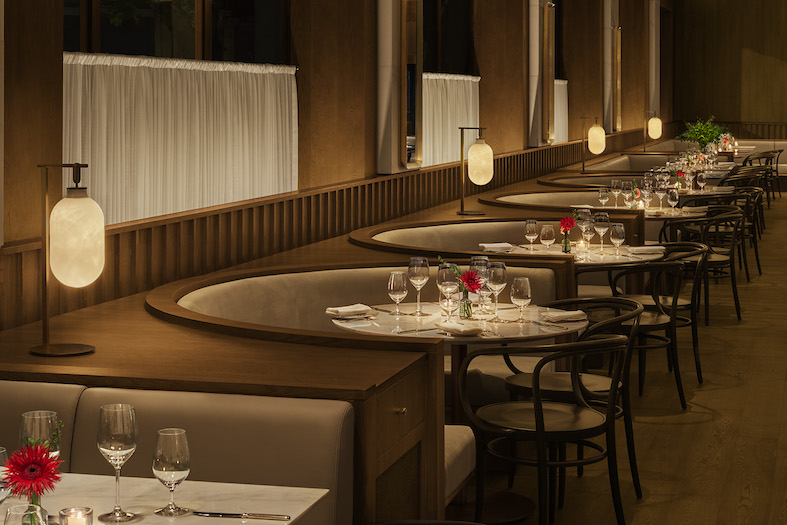 Guests also have ample opportunities to unwind. A vast pool carved from sandstone sourced from an Ancient Roman mountainside invites guests to relax late into the afternoon. When they're done soaking up the sun, they can slip away to an all-inclusive cinema. At the Roof Garden, guests can mingle over the panoramic view of Pudong while enjoying champagne-based cocktails in an urban oasis hideaway. Lush ivy walls and an abundance of botanical life make the venue one of the few green places in the entire city, and an exemplary option for a home away from home.