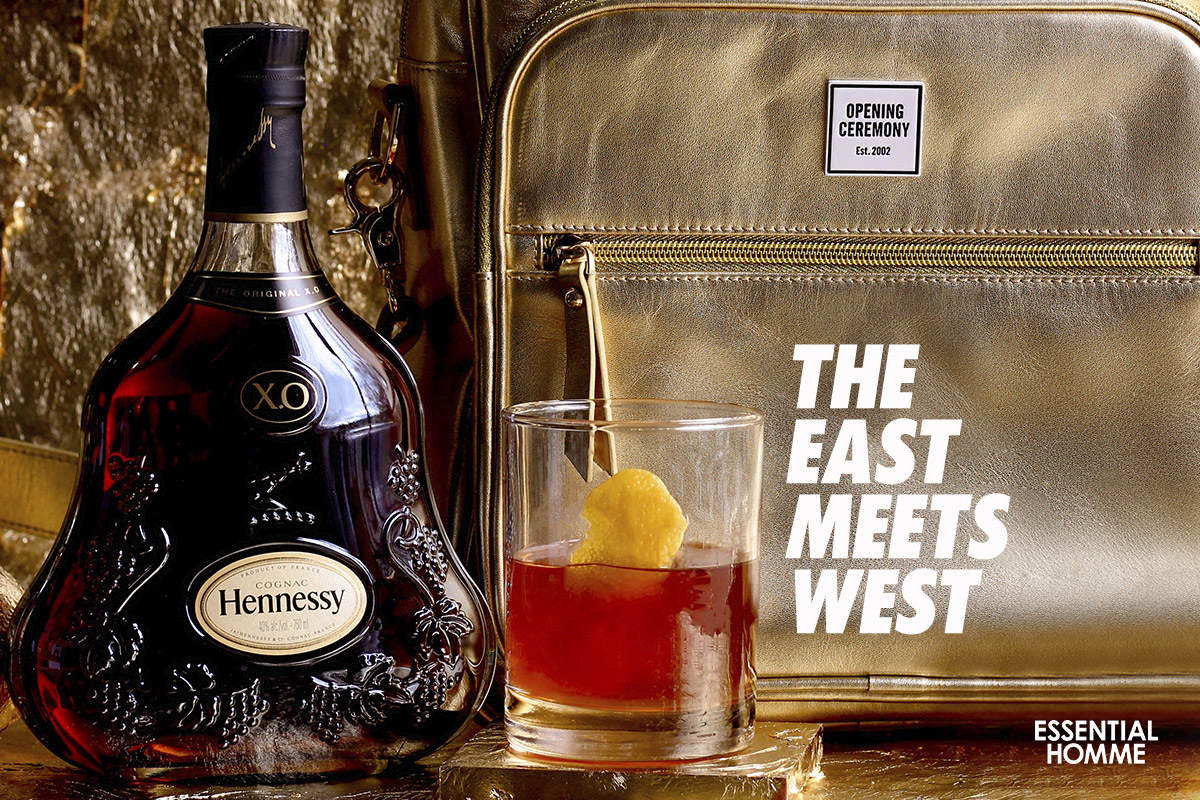 It's Been A Long Week: East Meets West
As true believers of the work hard, play hard mantra, we present you with It's Been a Long Week, a weekly column aimed at awarding some liquid appreciation to you for just being yourself, dammit. Make yourself a glass or two, on us — you deserve it.
It's that time of the year where you absolutely need a bag just for your Old Fashioned readily available as mercury is out of retrograde, but holiday season fiasco is very much in. Hennessy's first-ever fashion collaboration is here as your best medicine and a hefty gift for that someone who might need a drink. The brand celebrates a new X.O inspired limited-edition "East Meets West" travel bag and cocktail kit with Opening Ceremony. The two fuse tradition and heritage with modern elements of a unique gift. Bag or no bag, though, here's a sneak peek at the Hennessy upgrade to your typical Old Fashioned and how to make it.
Hennessy X.O "East Meets West" Travel Bag by Opening Ceremony, $375, available at OpeningCeremony.com. 
Ingredients: (pst, all these come in the bag) 
2 oz. Hennessy X.O
2 dashes orange cream citrate bitters
1 tsp wild flower honey 
1 large jasmine green-tea-infused ice cube
flamed lemon twist garnish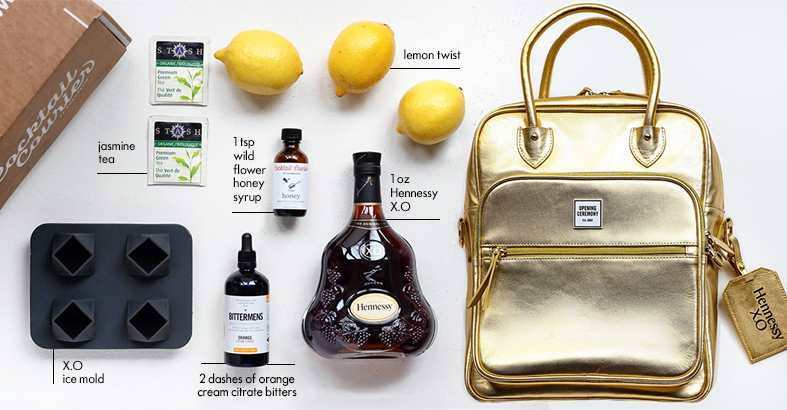 Method: 
Make jasmine green tea ice cubes six to 24 hours before: bring 3 cups of water to a boil and immerse 2 bags of jasmine tea for five minutes. Pour the tea into X.O ice mold and freeze. 
Measure and ass Hennessy X.O, bitters and syrup to Mixing Beaker. 
Add a large jasmine green ice cube to chilled Double Old Fashioned Glass. 
Pour contents of Mixing Beaker evenly over ice cube into the glass. 
Stir gently with a bar spoon or teaspoon to incorporate. 
Garnish with flamed lemon twist. 
Cheers!