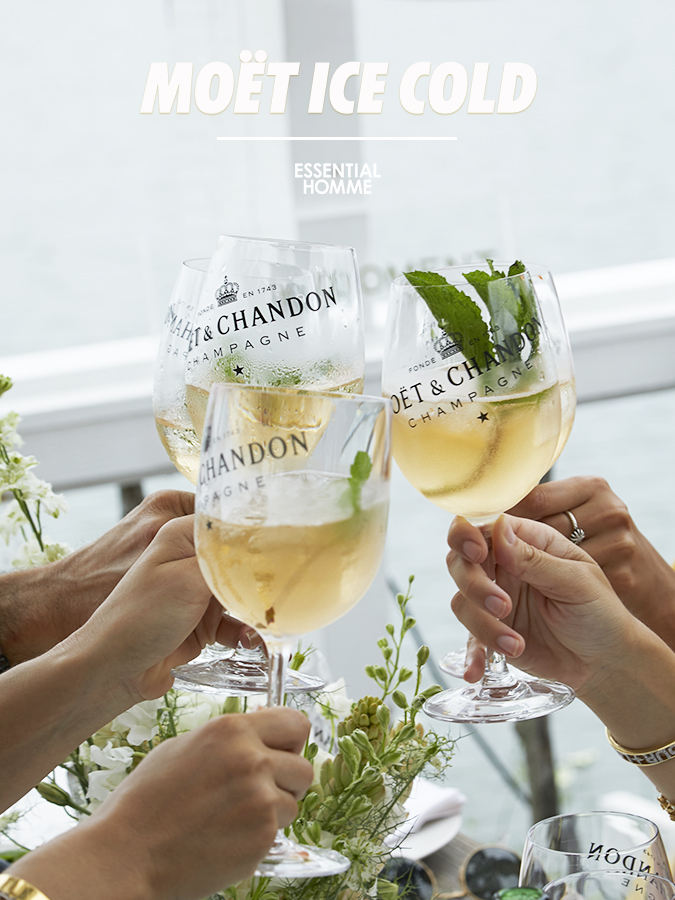 IT'S BEEN A LONG WEEK: Moët Ice Cold

As true believers of the work hard, play hard mantra, we present you with It's Been a Long Week, a weekly column aimed at awarding some liquid appreciation to you for just being yourself, dammit. Make yourself a glass or two, on us —  you deserve it.
Quick, before the cold front moves in, it's time for a last minute hurrah in Montauk or at least one more champagne-on-ice cocktails trending this summer. Whether you make it out to The Surf Lodge or not, Moët Ice Cold is a perfect soiree entertainment crossroads between a St.Germain spritz and a cold glass of bubbly. Cheers!
Ingredients: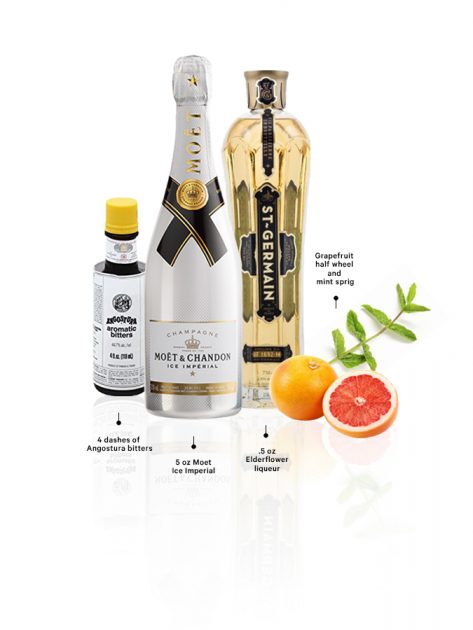 5 oz Moët Ice Imperial
0.5 oz Elderflower Liqueur
4 dashes of Angostura bitters
Grapefruit half wheel
Mint sprig
Add ice to wine glass and build cocktail in glass.