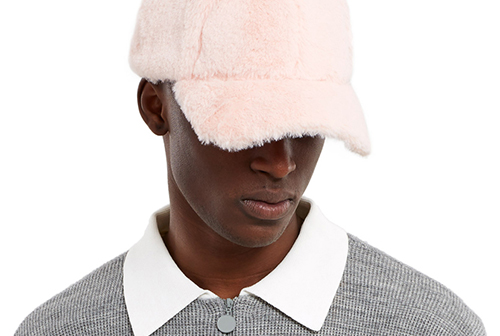 Opening Ceremony Releases CrazyCozyCool Capsule
[slider_pro id="101″]
Image: Opening Ceremony.
Taking its signature cool and adding a cozy, eccentric flair, Opening Ceremony releases its CrazyCozyCool capsule collection for the holiday season. Soft faux fur adorns varsity jackets and baseball caps, and dramatic colors and prints embellish pajamas and hoodies in an aptly-named collection. The faux fur jackets are available in leopard and checkered print designs, the former with cream-colored sleeves accenting the animal print, and the latter with bold, checkered blue, red, and purple. The baseball caps come in cheetah print, shell-pink, and medium brown and gray, featuring beside the silk pajamas with golden fur and luxe pink prints. The brand, which recently collaborated with Unmade to introduce a range of customizable knitwear, pays homage to its roots by re-releasing the diamond hoodie design. The wildly-popular garment defined the brand upon its release in 2002, unifying its Olympic aesthetic with a downtown Manhattan edge.
The Opening Ceremony CrazyCozyCool collection is available online now.