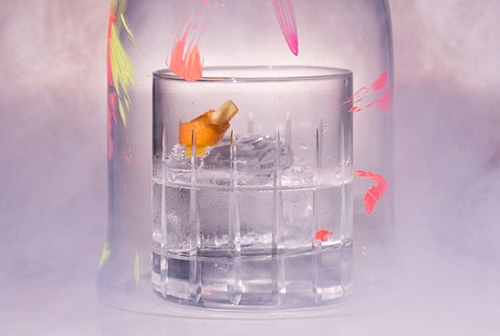 It's Been a Long Week: Bombay Sapphire Clear Negroni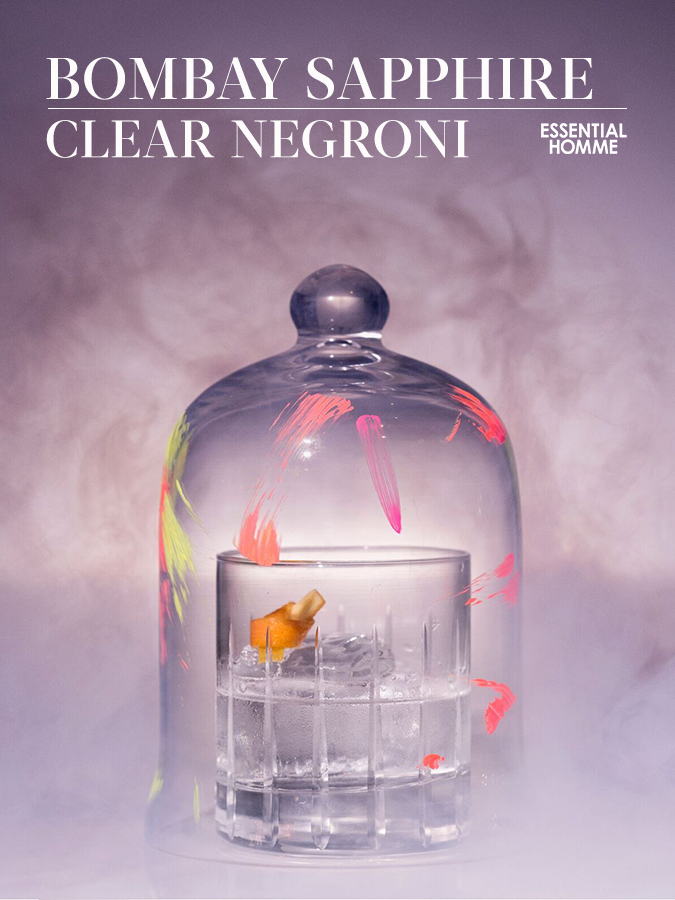 Image: ESSENTIAL HOMME, Bombay Sapphire
As true believers of the work hard, play hard mantra, we present you with It's Been a Long Week, a weekly column aimed at awarding some liquid appreciation to you for just being yourself, dammit. Make a glass or two on us, you deserve it.
WHAT
Bombay Sapphire Clear Negroni
Bombay Sapphire redefines what it means to have a stiff one at the end of the day with this Clear Negroni cocktail, a two-part drink and art piece that debuted at this year's Art Basel, courtesy of PAO by Paul Qui at Faena Hotel Miami Beach.
HOW
Ingredients:
1 oz. Bombay Sapphire Gin
1 oz. Martini & Rossi Dry Vermouth
1 oz. Suze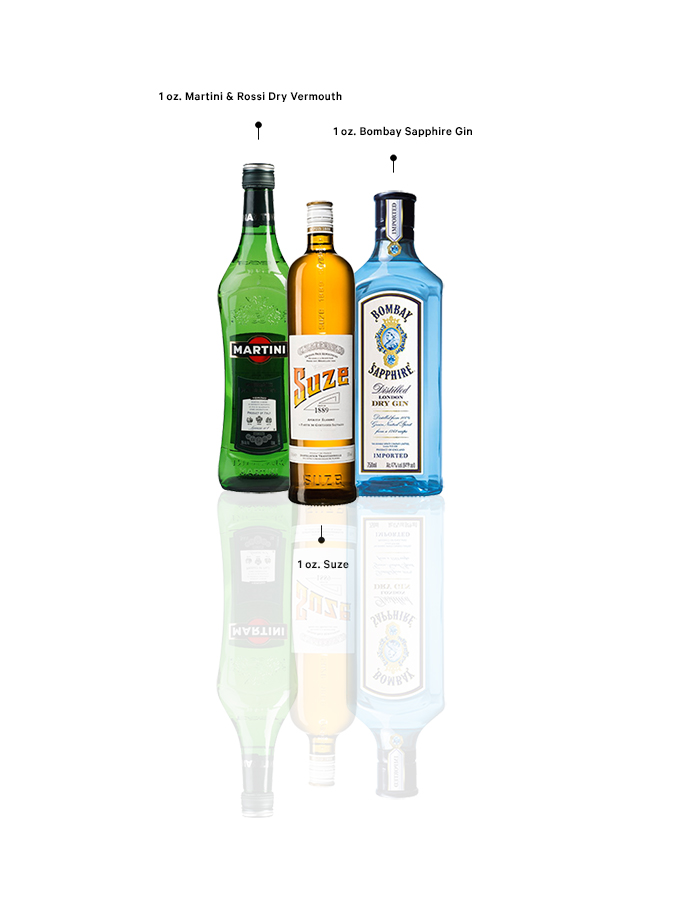 Image: ESSENTIAL HOMME,, Bombay Sapphire, Martini, and Suze.
THEN
Build in rocks glass over large ice cube and stir. Using a hand smoker, smoke drink with Mulling spices and serve under bell glass. Garnish with dehydrated orange wheel and twist.