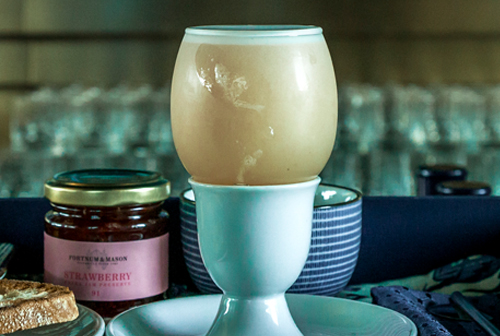 It's Been A Long Week: Breakfast in Bombay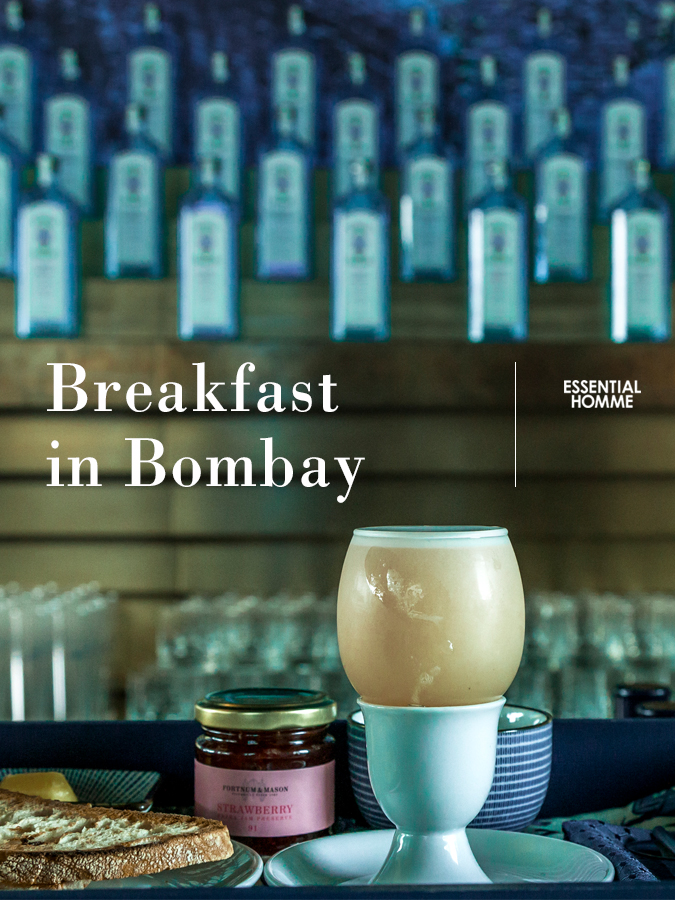 Image: ESSENTIAL HOMME, Breakfast in Bombay.
As true believers of the work hard, play hard mantra, we present you with It's Been a Long Week, a weekly column aimed at awarding some liquid appreciation to you for just being yourself, dammit. Make a glass or two on us, you deserve it.
WHAT
Breakfast in Bombay
A surprising blast of fruit, the Breakfast in Bombay is a delightfully new cocktail that is already racking up the accolades. The drink's creator, Boston-based mixologist, Schuyler Hunton (Tiger Mama), recently won the coveted Bombay Sapphire's North American Most Imaginative Bartender Competition with this inventive refresher.
HOW
Ingredients:
2 oz. Bombay Sapphire Gin
0.75 oz. Compound Grapefruit Earl Grey Oleo
0.5 oz. Lemon Juice
0.5 oz. Egg White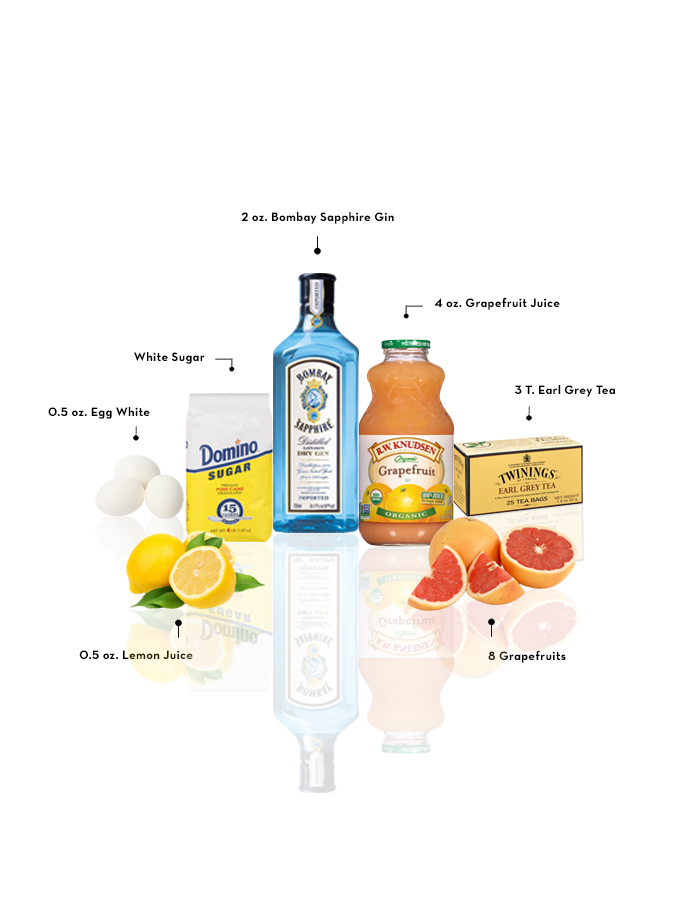 Image: ESSENTIAL HOMME, Domino, Bombay Sapphire, R. W. Knudsen, Twinings.
THEN
Weigh the peels of 8 grapefruits, then use the same weight of white sugar and muddle these ingredients together. When the sugar has turned to syrup, add another of the same measurement of sugar and add 4 oz. of grapefruit juice. Muddle this again and once the sugar has dissolved strain out the peels. Take one cup of syrup and add 3 tablespoons of earl grey tea. Heat the syrup and tea and let steep for 10 minutes. Strain out the tea syrup and then stir it back into the remaining syrup. Combine 0.75 oz. of compound grapefruit Earl Grey Oleo with all other ingredients in a shaker, hard shake, and double strain into a coupe glass.