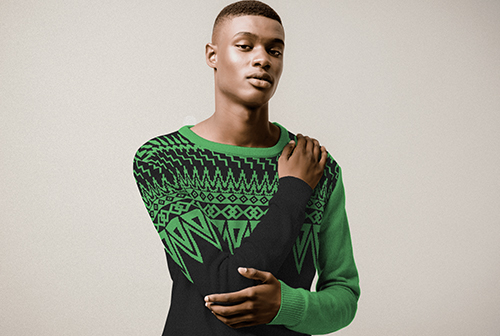 Opening Ceremony x UMD Custom Knitwear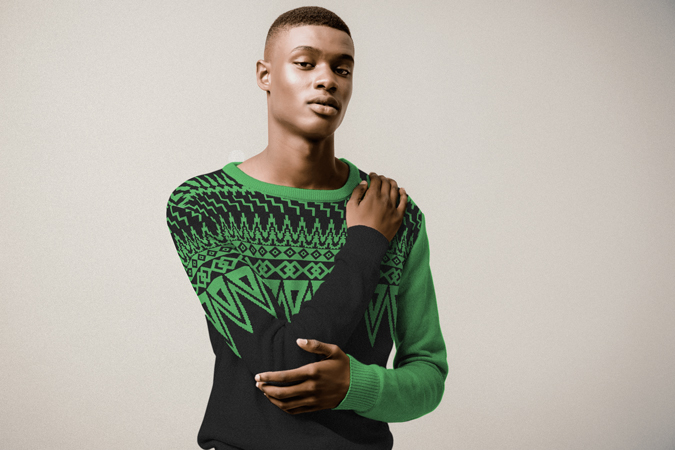 Image: Opening Ceremony x UMD.
Fashion community and fierce champion of designer collaborations the world over, Opening Ceremony partners with UMD by Unmade for a customizable knitwear collection that fuses creative intuition with quality construction. In an unprecedented marriage of technology and fashion, the two brands have released a one-of-a-kind experience on e-commerce site Farfetch—a total of four color schemes are available on either a hat or a sweater that can be worked and reworked with just the click of a mouse, creating a distinct design to please any wearer. A patterned monogram on the chest? No problem. Don't like the extension of argyle on that sleeve? You can change it. The experience is simple and addictive, traditional motifs altered to the users' heart's content. The unique collaboration is made possible by the technology developed and nurtured by Unmade, whose in-house creative line, UMD, is an experiment in high-fashion and high-tech, utilizing machines and software to bring easy personalization to the masses. All pieces in the range are crafted from extra-fine merino wool for a smooth, never itchy product that professes the wearer's individuality in its purest form.
The Opening Ceremony x UMD collection is available to be personalized online now.