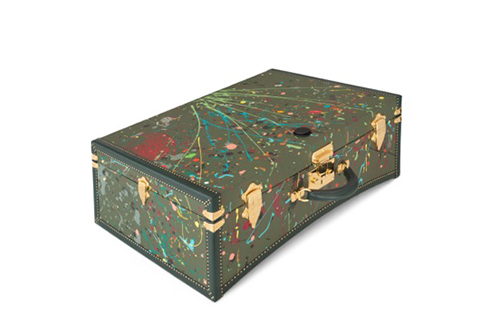 Moynat Releases Artist's Trunk and Capsule Collection with Mambo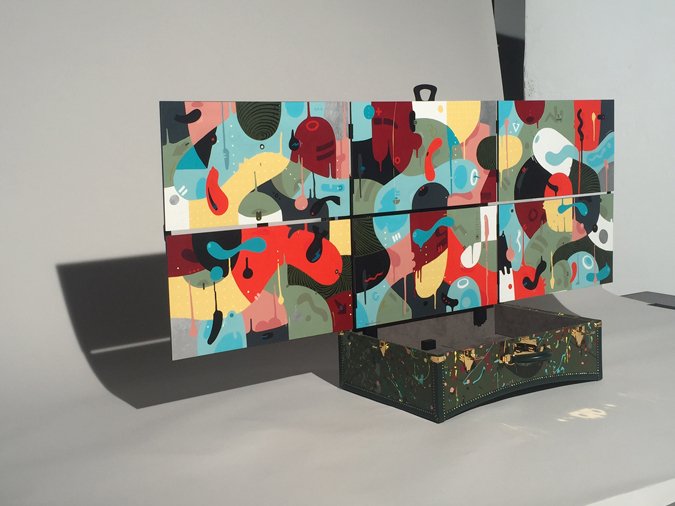 Image: Moynat x Mambo.
Of all the items produced by Moynat, the luxury French leather goods atelier, few seem quite so Parisian as its latest design, the Artist's Trunk. Made in collaboration with Chilean-born artist Mambo and designed to both store his art supplies and display his canvases, the trunk was conceived as a transportable art gallery to highlight the creative's work. Featuring a foldout easel, interior leather pockets, and a distinct curved bottom, the trunk's highlights include a recovered canvas exterior, complete with boot imprints and paint splashes reminiscent of Pollock himself.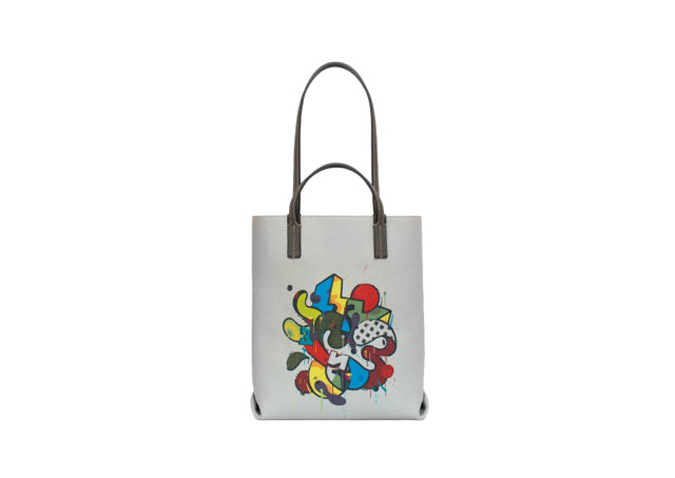 Image: Moynat x Mambo.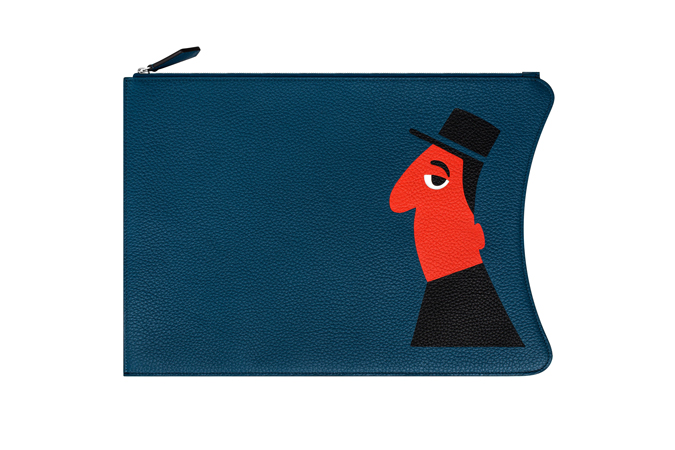 Image: Moynat x Mambo.
To celebrate the release, the French label announces a capsule collection of accessories featuring the artist's iconic style. The "Mambo for Moynat" line includes a sea-blue pebbled leather pouch with an illustration that explores core themes of mental processes, sensations, and emotions. The pouch has a curved edge, mirroring the trunk's bottom, similar to the gray leather tote bag imprinted with colorful urban designs. The pieces support a collection that re-imagines the mobility and adaptability of self expression alongside a statement-making art piece of a grand schema.
The Artist's Trunk is on display now at the Moynat Boutique at 937 Madison Avenue. The "Mambo for Moynat" collection is available in stores now.